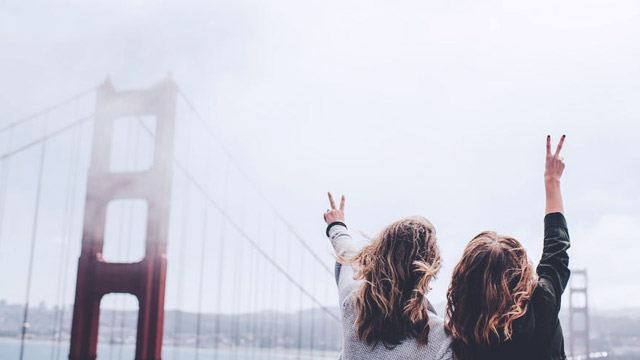 The future isn't far off. That plan of yours to be based in a foreign place where you can have a stable job and a comfortable life should be in the pipeline, or at the very least, you should already have an idea as to where you'd want to start.
ADVERTISEMENT - CONTINUE READING BELOW
If your goals include moving abroad and staying there long-term, then it's important to consider not just possible job opportunities, but also the conditions of the city you're planning to settle in, like its social and financial climates, as well as whether or not it will be a viable place to take root.
CONTINUE READING BELOW
Recommended Videos
A recent report by global business consulting firm AT Kearny featured on the World Economic Forum has ranked 128 cities based on how competitive and livable they are within the next few decades, given the fact that by 2050, two-thirds of the world's population will be living in cities. The report took into account different factors including quality of life, environmental performance, and the number of businesses and Fortune 500 companies investing in them.
Here are the ten cities you may want to move to in the future:
10. Moscow, Russia
The Russian capital has been playing a bigger global role politically as of late, but that aside, investors seem more and more interested in investing in Russia, which has resulted in a healthier economy more viable for growth and success.
ADVERTISEMENT - CONTINUE READING BELOW
9. Stockholm, Sweden
Stockholm is one of the quaintest and most picturesque of Nordic cities, but aside from the beautiful sights and sounds, it is also known to be at the forefront of innovation, and "a leader in freedom of expression."
ADVERTISEMENT - CONTINUE READING BELOW
8. Houston, United States
Home of the NASA Johnson Space Center, Houston is ahead of many countries when it comes to GDP (gross domestic product) per capita, which gauges how healthy an economy is.
7. Munich, Germany
Don't let the biting cold of Munich's winters deter you from considering this city, as it is one of Europe's major tech hubs. It is also here that you can get to experience Oktoberfest in all its authenticity.
ADVERTISEMENT - CONTINUE READING BELOW
6. Melbourne, Australia
Melbourne isn't only the "world leader in personal well-being" for two consecutive years, it also has high rankings in environmental performance, making it a good choice for Filipinos who don't want to settle too far from home.
ADVERTISEMENT - CONTINUE READING BELOW
5. Boston, United States
The base of Harvard and MIT, Boston has a lot going on with regard to education and entrepreneurship.
4. London, England
In spite of the recent unfortunate events that has hit the Queen's Capital, London still remains to be one of the biggest melting pots of culture with an empowered and diverse workforce. It is also where many of the top global firms and new agencies are based.
ADVERTISEMENT - CONTINUE READING BELOW
3. Paris, France
The City of Lights comes up third this year, jumping up 10 spots from last year's 13th rank. With the increase of businesses both local and foreign, it's not far-fetched to say that this city may jump another notch more in the coming year.
ADVERTISEMENT - CONTINUE READING BELOW
2. New York, United States
One of the world's center of business and fashion, New York continues to be a bastion of growth not just economically, but also socially.
1. San Francisco, United States
Probably one of the places in the US with most Filipinos, San Francisco has a highly diverse workforce and is still considered to be the tech capital of the world. Silicon Valley still shows growth in the coming years, but as start-ups boom, real estate prices continue to bloat. If you're planning to move here, best be sure that you can find a good place to stay, since rent doesn't come cheap.
ADVERTISEMENT - CONTINUE READING BELOW
Comments
Load More Stories