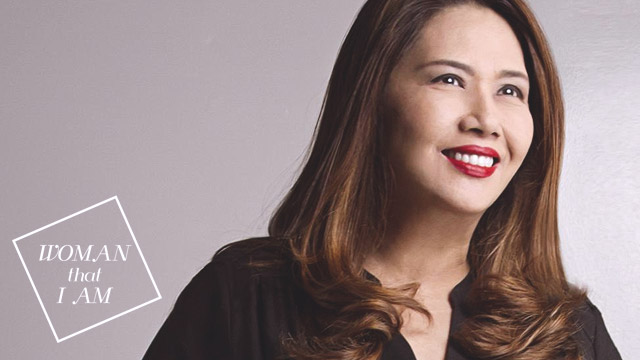 From humble beginnings to mastering the ropes of the advertising world, CEO Susan Dimacali's professional journey shows that with passion, determination, and a heart for service, the proverbial glass ceiling is a theory women can overcome. With years of experience under her belt, she thrusted forward multinational firms, initiated successful businesses, and blossomed agendas for many advocacies.
ADVERTISEMENT - CONTINUE READING BELOW
In an exclusive interview with FemaleNetwork.com, the advertising genius reveals how perseverance, loving your work, and being open to learning everyday are the keys to succeeding in the paths you've chosen to master. Read on to learn more about her story:
FemaleNetwork.com: How was your journey like in the advertising world?
Susan Dimacali: My advertising journey has been very colorful. I started as an economist in a NEDA UNDP project, and then I joined Brand in Procter & Gamble, and finally Marketing Services Manager of Levi's FarEast before I joined the world of advertising. Having a solid marketing background was unique because the more common path is to jump from advertising to a marketing career. I went the opposite direction. There was credibility and trust that came from having once been a client and so clients respected your opinion instinctively.
FN: What was your stepping stone and how did you reach your position now?
SD: I guess you can call my marketing background my stepping stone as I built a career in advertising. I spent my first 14 years in advertising in McCann Erickson, starting as account director in 1988 and by 2002, was executive vice president. I gave up the presidency there to join BBDO as president and CEO in 2003. I wanted to see what it was like to run the most creatively awarded agency and convert this reputation into business growth. After three years, I took on the challenge as vice chairman and chief marketing officer of the DDB Group Of Companies and I spent the next five years putting up new companies: DM9, Tribal, DDB Media and Touch DDB. I retired for a few years after that, set up my own marketing consulting company and focused on my advocacies...an educational foundation, CNN Hero Efren Peñaflorida, and a number of NGOs and social enterprises. I was lured back into advertising in 2013 by Aspac, then a local indie agency that had successfully survived the onslaught of multinationals. It was my way of giving back, helping a local agency compete with the big players.
CONTINUE READING BELOW
Recommended Videos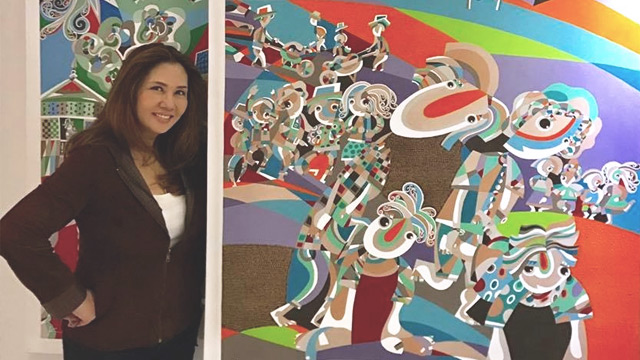 FN: What personal interests fuel your passion for this industry?
SD: Early in my advertising career, I knew that I wanted to use the power of our agency, my position, and the industry to make a difference not only in the industry but also to the larger community. So I was very active in the 4As and Adboard where I served as chairman, and I was passionate about projects that create awareness for national issues, raise funds to strengthen advertising organizations, or open the industry up to greater international exposure.
ADVERTISEMENT - CONTINUE READING BELOW
FN: What environment did the industry expose you to that affected your need to pursue your dreams? 
SD: A life of service to complement the commercial side of my chosen career. That's what I learned to balance in my life. Today I'm CEO in Aspac Creative Communications, but I'm also a partner in Oracle Korean Aesthetic Clinic, and I continue the advocacies I feel passionately about, from my educational foundation, to Efren's work, and Taclob.
FN: What were some of the roadblocks you faced as you rose the ranks, and how did you overcome them?
SD: Most of my serious challenges came after I moved out of my first ad agency and had to adjust to other agencies which had a different set of values, ethics and business practices. I generally sidestep politics. If it can't be helped since I'm at the very top, I haven't been afraid to quit to preserve my soul.
ADVERTISEMENT - CONTINUE READING BELOW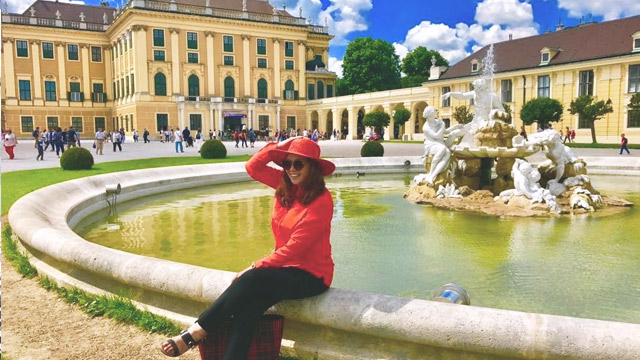 FN: What keeps you driven to succeed?
SD: I come from a strictly middle class background, but I had a great UP education, which together with a marketing foundation, and a lot of luck, allowed me to achieve more than I could have imagined or planned for. Key to the success was choosing a field that I loved so it never felt like work, the fearlessness to break new ground, and the drive always to give more than the next guy. And most important, using the financial success to give back to the community. Today, it's the latter that keeps me motivated to continue working. I need to work so I can support all my advocacies!
ADVERTISEMENT - CONTINUE READING BELOW
FN: Who are the mentors and role models that helped push you to the path you chose to take?
SD: I've had wonderful role models all my life. My father, who lived and breathed integrity as a career military officer, and my mother, who exposed me early on to socio civic work. My bosses in McCann who taught me values and ethics and the soft skills to motivate people. And though I am business adviser to Efren Peñaflorida, he inspires me everyday with his humility and passion for using education to change the lives of street kids.
FN: How do you balance your personal and work life?
SD: General rule of thumb...make time for each one. So my mornings generally go to my advocacies and the rest of the day to my advertising job, nights and weekends to my beauty clinic and my social life.
FN: How else do you find fulfilment in your work?
SD: We have an active mentoring program in the agency and that's very fulfilling because you get to impart what you know, teach what took you a lifetime to learn, in bite size hourly sessions. And to see young people blossom under your care...that's the best part. I also enjoy going after new businesses and setting up new companies to capture emerging opportunities. So even if I've been doing advertising work for over 30 years, I continue to learn new things so it doesn't get monotonous.
ADVERTISEMENT - CONTINUE READING BELOW
FN: What other activities are you into that also offer you fulfilment? 
SD: I also love to cook and feed people. From as far back as McCann, I've been cooking for my staff. Here in Aspac where we are all foodies, we have Free Lunch Mondays and Fridays where my CFO Con and I cook for 75 people in the office every week. I've always loved feeding people. Outside of work, I travel every chance I get. That's when I recharge. Always to a new place where I can discover new things.
ADVERTISEMENT - CONTINUE READING BELOW
FN: What tips can you give to women who are driven to be the best in their careers?
SD: Find the work that you love and are naturally suited for. Preferably in a sunshine industry. And then give more of yourself than the next guy. If you have an entrepreneurial bent, set up a business. If you want the corporate life, start with a small company so you learn to be street smart and resourceful. Then join a big multinational for career advancement. And along the way, remember always to be grateful and give back.
Load More Stories