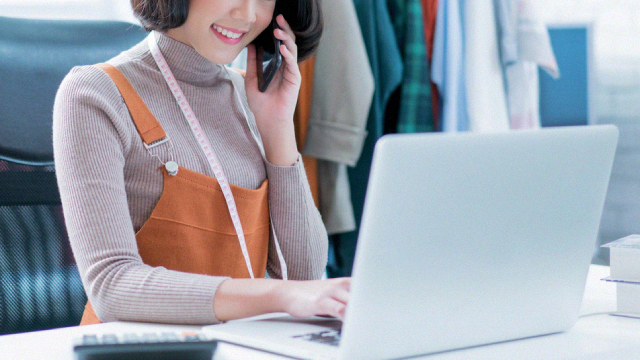 Having the right mindset is the key to achieving and sustaining success: this was the message of some of the established financial experts in the country at iCON (Investment Conference) back in 2016, and it still rings true today. While most of the following learnings focus on entrepreneurship, these can also be applied in a corporate setting, and even in your personal life:
ADVERTISEMENT - CONTINUE READING BELOW
1. Develop a strong root.
Moriah Farms Inc. owner Dodong Canando shared how he struggled during his early years in entrepreneurship, as he resigned from his corporate post in the midst of the Asian financial crisis in the 90s. "My wife and I lived in a makeshift home out of a container van. I told her it would probably take 10 more years before I could give you a home." 
But it did not take long. After two years, Dodong built his hoggery which eventually thrived into a farm business in Bukidnon.
The former corporate senior sales manager shared doing business is very much like planting, as it has to have a strong root to prosper.
"If you want a business to be profitable, do not focus on profit. It is only a natural byproduct of a healthy organization," he said. "Infrastructure cannot be bought, it only develops over time. It means building culture, values, and developing processes."
For farmers, infrastructure is one of the most neglected parts of business as most would only focus in making sales, neglecting the processes done before a product is bought.
2. Build resiliency.
Thus, it is important to build resiliency. For someone who has endured the uncertainties of jumping from the corporate world to entrepreneurship, Dodong realized how remaining tough is a needed skill not only in personal matters but in business as well.
"Great businessmen got where they are because of the problems they endured and solved. Embrace them and it will make you better," he said.
Most of the time, savings are used for future investments but Canando said these assets could also be one's saving's grace once the worst happens.
3. Learn to regenerate.
And once the unexpected happens, an entrepreneur must learn how to regenerate in order to thrive.
Dodong shared how his farm lost a market for his lettuce production, after the customer started acquiring resources from other provinces. They could have easily given up, but like a smart entrepreneur, the farmer thought of doing something useful out of their excess products.
ADVERTISEMENT - CONTINUE READING BELOW
"I started buying cows, goats, and ducks just so my lettuce can be eaten. We needed to reinvent ourselves or else we will falter. Create new capabilities by building upon the abilities you have already developed. Don't waste your resources," he said.
This can easily be applied in personal matters too. Dodong said he has great disdain in keeping stocks or a storage warehouse as this would entail hiring security or tempt his personnel to do something wrong.
"It's better to remove anything that can cause leakages. Better to sell those excesses," he said.
But more importantly, developing and keeping a business' talent base is one of the best growth strategies any entrepreneur can do. For every employee, the business has invested so much time and money to that person's skills, letting them go would mean also mean losing an asset.
"You can only reinvent the company with your people's help and skills. If they cannot address the demands of the business, who would do it?" he said.
ADVERTISEMENT - CONTINUE READING BELOW
4. It's all in the mind.
Before anything else, however, a business will not prosper without the right mindset. Financial expert Paulo Tibig noted success comes with a lot of compromise, and one must prepare herself for that.
"In achieving what we want, we all have to start with the right mindset. Are you ready to work harder? Are you ready to adjust your lifestyle?" he asked.
Most employees easily dismiss themselves as mere subordinates of the company without realizing their salaries are already their own sale, which could easily be turned into a capital for a potential sideline.
"If you want to grow your income, you have to discipline yourself that you would allot specific time of the week for that activity alone," Paulo explained. "If you have to save on some aspects just to have the capital for your business, then do it. Stress is part of success." 
ADVERTISEMENT - CONTINUE READING BELOW
This story originall appeared on Entrepreneur.com.ph.
*Minor edits have been made by FemaleNetwork.com editors.
Load More Stories