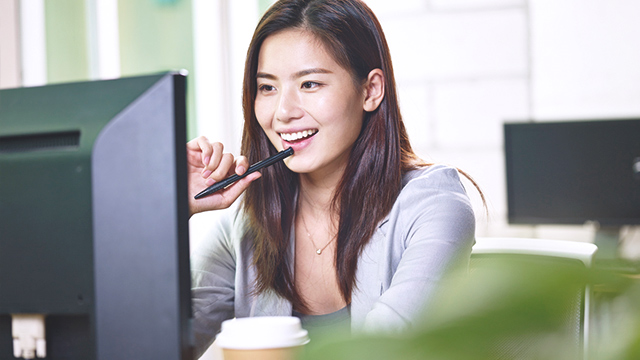 It's common to daydream about becoming a work-from-anywhere businesswoman with a flexible schedule, but to take the leap from corporate employee to entrepreneur can be a nerve-wracking idea—especially if you've gotten used to having a stable job with steady income. But don't let the fear of failure hold you back from pursuing the career of your dreams; with proper planning and execution, there are ways to know whether or not your business venture will lead you to success, even in the first year alone.
ADVERTISEMENT - CONTINUE READING BELOW
During AirAsia's The Red Hub Convention, FemaleNetwork.com caught up with Steve Munroe, CEO and co-founder of Bali's award-winning co-working space Hubud, and founder of CU Asia and Coworking Alliance of Asia Pacific, about how to gauge the potential of a business in the digital age.
FemaleNetwork.com: How soon from the date of launch can you tell if your business has the potential to become stable and sustainable?
Steve Munroe: It depends on the type of business for sure… I would say I've seen it happen in as little as a month, but (to be safe), probably three to six months, you start to have an idea if it's working… Like maybe not customers, maybe not revenue but you see how well it's coming together.
(Some) of the questions that I ask them is, "How much money do you have? So, how much time can you put into it? Is this a project you're doing at night after work, or are you really giving yourself to it? If you're giving yourself to it full time, certainly in three months I think you'll have an idea…"
FN: What are the signs to watch for in the early months that could indicate success in the near future?
SM: Are you gathering a community around the idea? So depending on what it is, if it's a tech product that requires external investment, then a really easy way is (to float) it in front of a few smaller investors, seed, pre-seed, and you'll see whether they're interested or not, so that's a good benchmark. I think more than that though is customers... If you're going to an investor, you want to be able to show traction of some kind. Are people engaging? Are people downloading your thing? Even if you're not doing an external investment, you need to see traction. 
FN: On the other hand, what are signs to watch out for that you might need to rethink your entire strategy or pivot into another direction?
SM: I think if you have a team and they start leaving, that's a really bad sign. Because ultimately, if you want to build a community around an idea or a product, the first people you're doing that with essentially is your team. You build the team, the team builds the community, right? So if they're jumping ship, then that's a big warning sign that you'd have to look at either the product or yourself, cause often it's not so much the product that's the problem, it's the founder. And that's why Fuckup Nights is such a interesting thing, because people are sharing really personally vulnerable stories, not just "I lost a bunch of money," but essentially, "I was the problem." So (your) team leaving is a big warning sign, and I just think disinterest from customers (is a major sign to watch out for), disinterest more than anything.
ADVERTISEMENT - CONTINUE READING BELOW
FN: Aside from co-working spaces and joining online forums, what are good avenues for people who are starting out to reach out to potential investors, collaborators, and future employees?
SM: I would say looking through event companies? So pop-up events, events that are industry- specific… I'm a big fan of (meeting) in-person… I'd say whenever people can go to in-person events, I just feel like it makes networking, for lack a better word, more effective.
Load More Stories