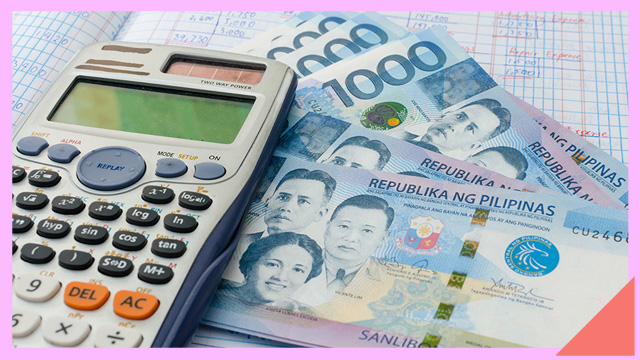 In case you missed it, members of the Social Security System (SSS) will see an increase in their monthly contribution, starting in January 2021 as scheduled.
SSS members will see their contribution rate go up by one percentage point, or 13% from the current 12%. It will not exceed the prescribed maximum monthly salary credit (MSC).
ADVERTISEMENT - CONTINUE READING BELOW
The MSC is the determining factor for contributions and benefits based on the member's monthly earnings.
For employed members, land-based OFW members in countries with Bilateral Labor Agreements with the Philippines, and sea-based OFW members, the additional one percent will be divided equally between them and their employers. That will bring the contribution rate breakdown to 8.5 percent for employers and 4.5 percent for members.
SSS president and CEO Aurora C. Ignacio added that the minimum monthly salary credit (MSC) would be adjusted to P3,000 from the current P2,000, except for Kasambahay and OFW members whose minimum MSC will remain at P1,000 and P8,000, respectively, while the maximum MSC will be at P25,000 from P20,000.
According to the SSS press release sent, the one percent hike in contributions will offset the financial impact of the P1,000 increase in the monthly pension of all member-pensioners that was implemented in 2017.
The increase will also ensure this pension fund's long-term viability and add to the benefits and beneficiaries.
The SSS will also open a Worker's Investment and Savings Program (WISP) for the portion of member contributions over the P20,000 MSC up to the prescribed maximum MSC of P25,000. 
For example, under the P25,000 MSC, a member who will pay the new monthly contribution of 13% will actually shell out P3,250. Then, P2,600 will go to the Regular Social Security Fund (RSSF) and the remaining P650 to the WISP.
The WISP will mean additional pension income to members contributing under it.
SSS last year introduced the Unemployment Benefit for members involuntarily separated from their jobs and extended the MSC cap for the computation of benefits to P20,000.
Finance Secretary and SSC chairman Carlos Dominguez expressed hope that SSS members will see their higher monthly contributions as their savings.
He adds it can also act as a "safety net against the future hazards of sickness, maternity, disability, unemployment, old age, death, and other contingencies resulting in loss of income or financial burden for them and their beneficiaries."
ADVERTISEMENT - CONTINUE READING BELOW
Load More Stories