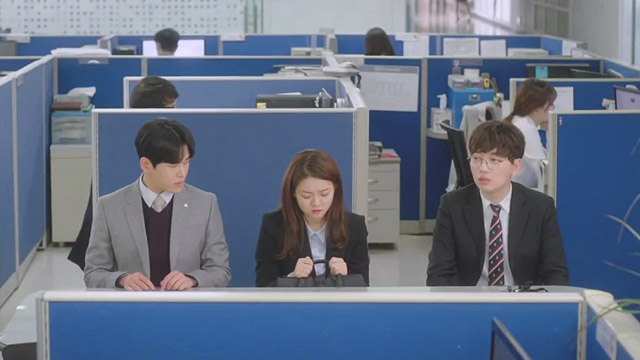 There are times at work when you feel like nothing is going your way, and while it's normal to get out of sync once in a while, consistently being in a rut can already be an issue. If you actually like what you're doing yet you feel anxious at the thought of going to the office, then the problem may not lie in you, but in the environment you work in.
ADVERTISEMENT - CONTINUE READING BELOW
You can always opt to just grit your teeth and bear the stress—especially since not everyone has the luxury to quickly resign or switch jobs—but be reminded that staying in a bad work environment can do more harm than good. Certified Professional Coach Lori Scherwin tells Bustle: "No one should ever have to work in an environment that causes your stomach to go in quivers but the unfortunate reality is it's more normal than we'd prefer. Often professionals 'accept it' as is, which can do more harm for you in the long-run, both professionally and also personally."
If you're still in that "It's-probably-just-me" mindset, then here are a few signs to look for to see if your office is really as toxic as you think:
Your boss isn't a leader…
And worse, a total narcissist. While there are a few things that you can do to make your boss' narcissism work for you, having a really bad manager who's all talk but no action makes everyone lose focus and eventually lose motivation and interest. A manager's leadership skills or lack thereof can make or break the spirit of a team, and if he's nothing but a power-tripping figurehead, then it's no surprise that your environment is as negative as it is.
Your officemates don't have discipline.
Arriving late, having absurdly long lunch breaks, cutting fingernails during office hours, and leaving before the shift is over—if this is the culture of the company you're in then it's definitely a sure sign that you should start beefing up your resume. Often, these kinds of workplaces breed layers upon layers of unneeded bureaucracy caused by laziness, which can only be bypassed through name-dropping and at times, money. You wouldn't want to get sucked into this kind of culture since it will definitely do your career no good, so as soon as you can, leave.
There's too much internal competition.
Healthy competition among teams is good, but when comparisons happen and favoritism springs, other parties may end up bitter and disgruntled. When competition breeds contempt, then the resulting hard work is often done only out of spite—and it's not a healthy way to succeed.
ADVERTISEMENT - CONTINUE READING BELOW
Employees aren't valued.
Employees are supposed to be the number one asset of any company. A good company empowers its employees enough for them to later on empower themselves, and in turn, they bring in profit. It's a cycle that benefits both parties in the long run. But if management only focuses on profit without first investing in its best asset (read: you), then it means that they probably don't care about your welfare. Time to find another employer that can treat you better!
Everybody is consistently in a bad mood and/or sick
Negativity breeds more negativity, and those bad vibes can easily manifest physically. An office where everyone is almost always sick can mean that people aren't giving much value to their health due to an impossibly heavy workload, or are becoming so anxious that they dread going to work. Either way, no company is worth your physical well-being. There are always other employers that can offer something better.
ADVERTISEMENT - CONTINUE READING BELOW
Sources: Medium, Forbes, Inc. Southeast Asia
Load More Stories