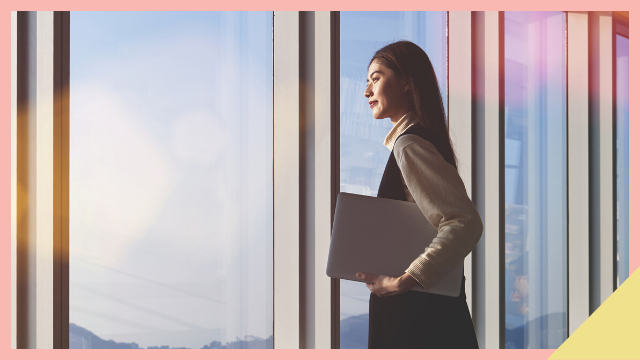 Have you been contemplating applying for a leadership position? If you've been working for a number of years, there's a good chance you're itching to progress into a leadership role and take on more challenges at work.
ADVERTISEMENT - CONTINUE READING BELOW
How do you know whether you're ready to take on a leadership position? Here are three clear signs that you're ready to step up and embrace the challenge: 
1. You're good at giving constructive feedback
One of the qualities of a good leader is the ability to evaluate an individual objectively and offer critical but constructive feedback to help them improve and grow in their career path. Do you find yourself giving team members helpful advice on a regular basis? Do they appreciate it and find it helpful? If yes, give yourself a pat on the back and check this box.
CONTINUE READING BELOW
Recommended Videos
2. You're decisive and calm under pressure
You're often told by bosses and colleagues that you handle pressure really well, and you receive compliments regularly about your impressive ability to stay calm and decisive in stressful situations. Does this sound like you? If you're seriously considering applying for a leadership position, being able to stay in control and make quick decisions under pressure is a prerequisite. 
ADVERTISEMENT - CONTINUE READING BELOW
3. You know when to say 'no'
As a leader, you'll need to prioritize your time and resources, besides making difficult choices to meet company objectives and deliver projects within agreed budget and timelines. You will have a lot on your plate. You won't be able to get your job done if you're constantly saying yes to colleagues asking for favors or taking on all projects assigned to your team. You need to be able to say 'no' if the situation warrants it. (READ: How to Politely Say No to More Work You Can't Handle) 
***
This article originally appeared on JobStreet.com. Minor edits have been implemented by the Femalenetwork.com editors. Read the full story here.
Looking for a job? Check out your options on JobStreet.com! 

Load More Stories