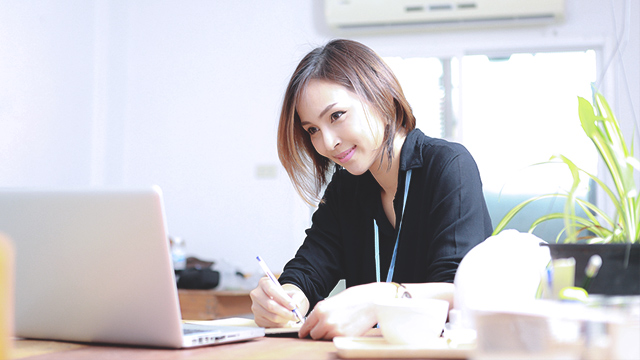 Having a college degree can take you places, but sometimes, you need more than that to get a job in another country. Oftentimes, the standards are different and the competition is tougher, plus you'll need to fill in your potential employer's lack of familiarity with systems and terminologies if you want to succeed. To be expat-prepared, you can take several training courses and seminars to bridge the gap between your employers' expectations and your background.
ADVERTISEMENT - CONTINUE READING BELOW
An updated research was released by Workabroad.ph about the most in-demand professions in different countries. Some jobs on the list include those in the fields of culinary arts, IT, and healthcare, so sign up for the following to hone your skills and give yourself a competitive edge:
Culinary Classes
The culinary industry has continued to thrive in recent years. If you're interested to work abroad in hotels or restaurants and focus on baking, cooking, or even prepping coffee as a barista, you can enroll in culinary classes that provide certifications recognized internationally. There are a number of them that can be found in Metro Manila:
Diploma in International Culinary Arts
Where to take it: Asian Institute of Culinary Arts (AICA)
What it offers: Master your culinary techniques that adhere to international standards. This course is inclusive of a 150-hour immersion into one of the institution's designated establishments.
ADVERTISEMENT - CONTINUE READING BELOW
Pastry and Bakery Arts and Kitchen Management
Where to take it: International School for Culinary Arts and Hotel Management (ISCAHM) 
What it offers: This is a course that will develop the right technique and attitude for modern and classical pastry-making. It includes fundamental training on preparing, baking, plating desserts, as well as product knowledge and pastry kitchen management.
Barista Foundation Courses
Where to take it: Barista and Coffee Academy of Asia (BCAA)  
What it offers: Foundational Barista courses not only focus on brewing methods but also teaches about the coffee industry, best café practices, and various service industry standards.
Information Technology Classes
There's a notion that work experience is more relevant than certifications when it comes to the IT industry. While there is some truth to this, certifications will carry more weight if you wish to be considered when applying for work abroad as they confirm that you are knowledgeable as far as industry and worldwide standards are concerned. That said, the ways of work differ from one culture to another, and this may affect their view of your curriculum vitae, but it can't hurt to have some notches under your belt:
ADVERTISEMENT - CONTINUE READING BELOW
Fundamentals of Unix/Linux System Administration
Where to take it: MAPUA IT Center
What it offers: This is a fundamental course that includes everything you need to know to perform advanced Linux/Unix operations and manage infrastructure.
IT Infrastructure Library (ITIL)
Where to take it: APEX Global 
What it offers: ITIL focuses on aligning IT services with the needs of the business covering different life cycle stages.
Python Programming
Where to take it: U.P. Information Technology Development Center (UP ITDC)
What it offers: You'll learn all about Python, an object-oriented programming language for web programming and desktop applications.
Healthcare
There are a lot of professions to explore under this specific industry. You can apply as a nurse, caregiver, physician, or veterinarian. Compared to other globally in-demand careers, professions under the healthcare industry require actual work experience prior to enrolling in the short courses and applying for a job abroad. If you're qualified and interested to work in a hospital or healthcare company, take these short courses:
ADVERTISEMENT - CONTINUE READING BELOW
Diploma in International Health
Where to take it: UP Open University
What it offers: This course is taken by medical professionals to enhance their understanding of health problems in a global context where different factors come into play.
Medical Coding
Where to take it: Healthcare Billing Institute 
What it offers: In this course, you'll learn how to facilitate correct billing by translating symptoms, diagnosis, and procedures documented by healthcare providers.
Intensive English Courses
These generic courses will surely be helpful regardless of the industry you're intending to apply in. Aside from the courses that are specific to your chosen industry, passing the IELTS (International English Language Testing System) exam may take you to broader opportunities in different places.
Where to take them: 9.0 Niner Review Center
What they offer: These are classroom lectures and tutorials on English proficiency to help the students pass the IELTS exam.
* Sheena Abellera has an MA in Business Administration from Ateneo Graduate School of Business and is a seasoned HR practitioner.
ADVERTISEMENT - CONTINUE READING BELOW
Recommended Videos
Comments
Load More Stories