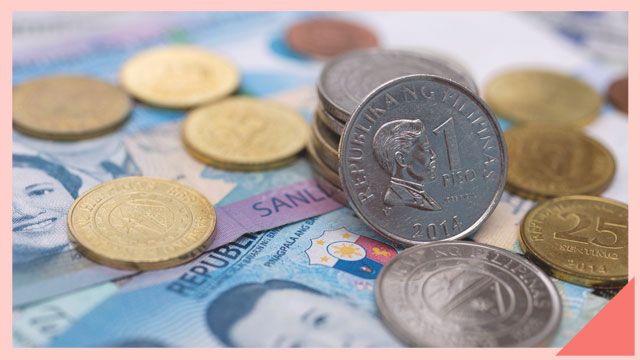 We're somehow all guilty of this: starting a list of New Year's resolutions, ticking off boxes come January 1st, and then discarding it after a few weeks or so. We all have our reasons why these "promises" end up unaccomplised, and while some are (admittedly) just excuses, some are quite valid, especially if a resolution demands you to adjust your lifestyle in such a huge, illogical way.
ADVERTISEMENT - CONTINUE READING BELOW
No matter how difficult the resolution is, when it comes to the subject of money, it's always worth it to try and challenge ourselves, especially at the start of a new decade. To help you out, we've listed several uber practical money challenges that you can actually accomplish. Pick one (or all)!
Save at least P1,500 per payday
Saving P1,500 per payday will automatically grant you at the end of the year. That's a pretty great motivation. You may always have an excuse why you can't save—you need to pamper yourself because you're stressed at work, you need to recharge, you use the classic line: "Kaunti lang naman," and the list goes on and on. It's definitely good to de-stress, it's healthy both physically and mentally, but it doesn't have to cost a fortune. Try to find hobbies or activities to help you regain your energy like exercising, dancing, meditating, or reading a book.
Bring your own food and do your best to cap your daily office spending at P250 a day
Regardless of your monthly income, you need to eat at least thrice a day and pay for your transportation twice, going to and from the office. Make sure to avoid overspending, but don't scrimp to the point of not enjoying your hard-earned suweldo. The key is to set aside money prior to scheduled dinners or get-togethers, but if you suddenly find yourself at an unplanned event, make sure to save up a little more after to cover for it.
A good base amount for your daily spend is P250. Here's a sample computation: if you're residing in Madaluyong and you work in Makati, take the MRT for P16 then multiply by two for the pay going home; that will be equal to P32. Morning and afternoon snacks should not be more than P50 and lunch should be around P100. That's a total of P232.
ADVERTISEMENT - CONTINUE READING BELOW
Another way is to use P250 as your baseline spend for transportation and snacks. For lunch, simply bring your own baon.
Of course, this is totally relative, because transpo can be pretty expensive especially if you live far from work. (This isn't even counting your home situation, especially if you're living alone.)
If P250 is not applicable, then feel free to adjust the amount. The point is that you stretch your daily allowance as much as you can, without feeling deprived.
Explore other transportation measures if one ride costs you more than P200
If your taxi or Grab fair costs you P200 at a time, then you may want to look for other means to get to work. For those living within and around Metro Manila, P2P buses are pretty comfortable. Aside from the usual buses, jeeps, and shuttles, Angkas is also another option. You may even want to coordinate with your officemates for a carpooling scheme.
ADVERTISEMENT - CONTINUE READING BELOW
Yes, we know how much of a hassle commuting within the metro is, so if there are days when you don't feel like waiting and chasing after public transport, then feel free to go for more convenient options. If there's really no other choice but to go for cabs or Grab cars, then you may want to adjust your monthly budget to make sure that you're still saving on cash in some other way.
Don't buy any new clothes if you don't need to
Given the increasing awareness of the negative environmental impact of fast fashion, this money challenge will help address the issue of saving not only your finances, but the planet as well. A clothing item ranges from an average of P600 to P1,500, so imagine the amount you'll be able to save in a few months if you limit your shopping. Buying pre-loved items from your friends or online is another way to cut back on expenses. This challenge is also applicable to buying shoes!
ADVERTISEMENT - CONTINUE READING BELOW
Go out every other weekend, instead of every weekend
You may be receiving several invites from friends and colleagues to hang out every Friday night, because of course, why not? Remember, though, that a typical night out will cost you anywhere from P300 to P600. Consider chilling at home every other week. That'll give you the chance to recharge, too!
Enjoy a movie in a theater once a month
It's tempting to see a move on the big screen on a regular basis because of the quality films that are being released locally and internationally, not to mention the VIP cinemas that offer lazy boy seats, free popcorn, drinks, etc; however, if you're always on the lookout of a new flick to vist the cinemas for, the effect on your savings will be significant. Try choosing the most interesting movie for you and limit your cinema spending to once a month, especially now that the ticket price ranges from P280 to P700.
ADVERTISEMENT - CONTINUE READING BELOW
Load More Stories