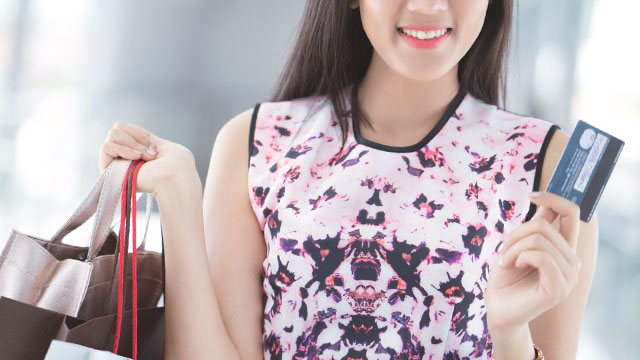 Seasonal sales aren't as huge as they were years ago because they now seem to happen all year 'round. Usually, it just hops from mall to mall and is more or less scheduled on payday weekends. Although these promotions are great opportunities to get value-for-your-money items, it's so easy to end up splurging and buying things that you don't really need just because of the discounted prices. To extend your budget and be a smart shopper, here are some smart shopping tips to follow: 

ADVERTISEMENT - CONTINUE READING BELOW
Tip # 1. Do reconnaissance prior to the sale.
Go around and survey items that will be on sale. Sometimes, department stores put out their discounted wares a day before the event. Sales can get crowded so knowing where to go keeps you from running around like a headless chicken. It also allows you to find the right size and fit without having to wait long in dressing room queues. Moreover, it gives you time to decide whether or not the discount is really worth it. So the day before, while there's no mad rush to buy the first item you get your hands on, assess if you are really getting any savings, and consider your transportation cost in your calculations.
CONTINUE READING BELOW
Recommended Videos
Tip # 2. Reserve items a day before.
Stores appreciate sure sales. Talk with a salesperson or a store manager to ask how you can have items reserved and stay in their good graces by pushing through with the purchase. This way, you can come and go without weaving through so many people.
ADVERTISEMENT - CONTINUE READING BELOW
Tip # 3.  Check the expiry.
Holding sales is a way to move out slow-moving items, either because they are not popular or they are near expiry. If you're planning to hoard cans of your favorite corned beef brand, read the dates first and make sure you can eat everything in time so you won't end up with cans of spoiled food. Sayang.
Tip # 4. Check the quality.
Defects and damages are two possible reasons for discounting items, so make sure to inspect what you're planning to buy thoroughly. Assess whether the damage is repairable. If it is, check if the cost to fix it is less than the discount that you are getting. If it is more, then the purchase isn't worth it. Remember, items on sale aren't always sulit. If the full price means better, longer-lasting quality, you're spending for less repairs and problems down the road.
ADVERTISEMENT - CONTINUE READING BELOW
Tip # 5. Bring a list.
In order to avoid getting carried away during a sale, bring a list. This will help you focus only on things that you have to get and curb impulse buying. Sure, it's normal to feel like letting a 'steal' go is sayang, but it's this mindset that often leads to too much clutter at home. If it's something you might need for the future, then write it down and keep it in mind for the next sale you encounter.
Do you have any more tips to share? We'd love to hear from you in the comments section!
Comments
Load More Stories