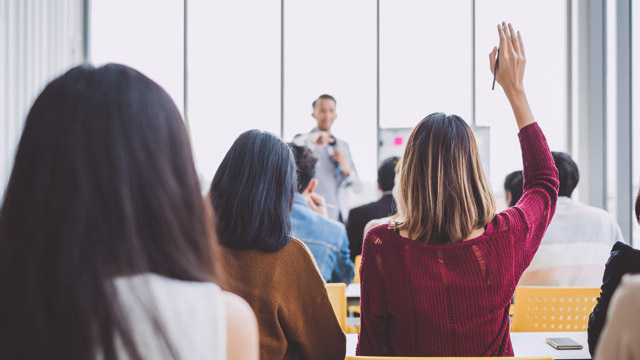 Raise your hand if you've reached that point in your sales and marketing career where you're no longer considered the new kid with all the coveted skills. The industry is multilingual and multitasking, and now they're hiring younger, hungrier, and smarter people to do the things you used to do. What can you do to keep up?
ADVERTISEMENT - CONTINUE READING BELOW
Take a deep breath. First of all, give yourself some credit. You know your game and what you're worth; your years of intense hustle isn't going to waste. Look at this as an opportunity not to compete against someone else, but to learn something new. There are numerous online courses in sales and marketing—and we have highlighted three of them that can teach you a thing or two no matter where you are in your career:
Google Digital Garage Certification
Fee: Free
What it is: A purely online course that serves as Google's refresher for Digital Marketing
Where to sign up: https://learndigital.withgoogle.com/digitalgarage
Course summary: From taking a business online by building your web presence and planning an online search and social media strategy, to getting started with analytics and transforming data into insights—the Google Digital Garage Certification provides videos, text, and simple case studies to test your knowledge and skills with the essential tools of digital marketing.
CONTINUE READING BELOW
Recommended Videos
Who is it for: Marketers that were not formally educated on digital marketing and want to refresh their knowledge of the fundamentals, such as career shifters coming from traditional and corporate backgrounds to online-dominant businesses.
Course duration: No limit for completion. It can take just a couple of hours if you don't need to watch the three-minute videos or read the topic lessons, and go straight to taking the quiz. Or, it can take up to 10 days at an effective pace of sitting through the materials provided.
David Axelrod and Karl Rove Teach Campaign Strategy and Messaging at MasterClass
Fee: P4,500 ($90)
What it is: A 24-lesson online course with political consultants and thought leaders, David Axelrod and Karl Rove (the guys behind the Obama and Bush administrations) discusses strategy, identifying strengths and weaknesses, and leaving a lasting impression.
Where to sign up: https://www.masterclass.com/classes/david-axelrod-and-karl-rove-teach-campaign-strategy-and-messaging
Course summary: This MasterClass is just one of the specially curated and produced courses in its expansive library of experts. Axelrod and Rove provide a Campaign Strategy Primer, which is an actual downloadable booklet of their valuable tips and advice, and even clock in some time giving participants feedback.
ADVERTISEMENT - CONTINUE READING BELOW
Who is it for: Marketing communications practitioners who can borrow speech and campaign tactics from the political arena, or any marketer who can translate the format of political campaigns to any communication platform.
Course duration: Single class purchase provides lifetime access to the material 
Storytelling for Business at the Ateneo Center for Continuing Education
Fee: P12,800
What it is: A two-day workshop led by Voltaire Gonzales, a veteran sales and marketing practitioner that uses a philosophy of "theater for life" in pursuing success in the workplace
Where to sign up: https://cce.ateneo.edu/course/storytelling-business-getting-your-message-across
Course summary: The lecturer goes through the process of choosing a story, crafting a story, and delivering a story. With elements of theater and interactivity in the workshop, participants are encouraged to take their personal voices in developing impactful corporate statements.
Who is it for: Sales people looking for a way to captivate their audience, or entrepreneurs that are constantly pitching their ideas to investors and customers. Just as relevantly, anyone with the task of telling the story of their brand—whether it's on a blog, an Instagram account, or at a speaking engagement.
ADVERTISEMENT - CONTINUE READING BELOW
Course duration: Two days (the next workshop is scheduled for November 28 and 29, 2018)
Load More Stories