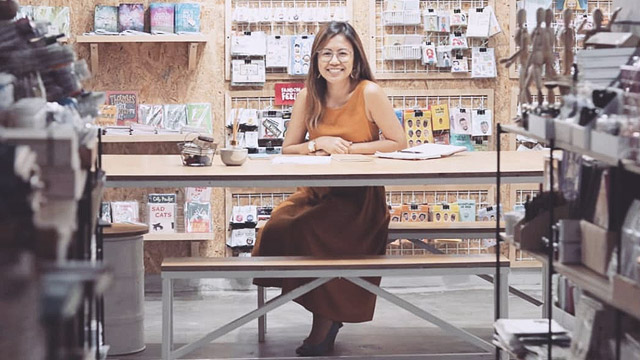 Craft, lettering, calligraphy, and bespoke product fans have likely come across a Common Room branch near them, on Katipunan Avenue, Rockwell, or Alabang Town Center. While officially only three years old, the story of Common Room took over ten years to come together, and it all started with one Roma Agsalud-Agsunod, whose first job was a news reporter.
ADVERTISEMENT - CONTINUE READING BELOW
"When I was in college, my parents wanted me to take pre-law," she shares over a phone interview with Female Network. "I got into UP Diliman, but my parents filled up my application and I took up Political Science. But after college, I decided that I wanted to be a journalist and took up Broadcast Journalism as an MA instead."
To get into the MA program, Roma had to work as an intern for a news channel. Eventually, she was hired for the job, which she juggled with night classes. As she became the breadwinner of her family, she eventually deserted her MA, and decided to focus on working. But while working, she needed additional income to make ends meet, and that was how PopJunkLove was first made in 1997 with her sister Maan.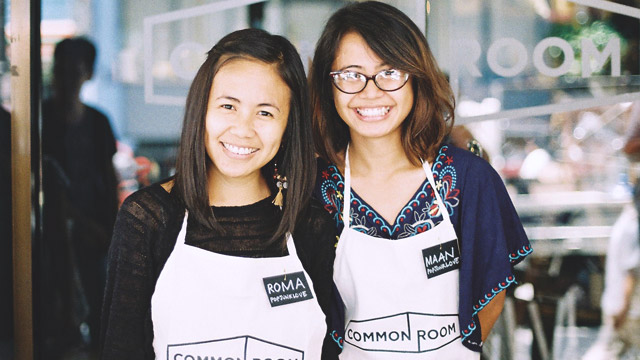 "With P5,000 to start, we started upcycling different bits of cloths for toys and accessories. The timing was just right—it was the look of teens and kids at the time, and we were one of the first to have an online shop on multiply. People were becoming more environmentally aware, and started to take notice of what we were doing. We joined bazaars, and we were able to save up to get our own kiosk in Alabang Town Center."
And after over ten years running Pop Junk Love, her sister and her realized that they had missed a lot of opportunities to grow and level up the business. So in 2015, they finally took the plunge and opened the first Common Room branch in the bustling Katipunan area of Quezon City. Built on the collaborative efforts of Roma, her sister, and a pool of artists, artisans, and crafters looking for a venue to showcase their works, it was a space for those looking for local, out-of-the-box products. Common Room also opens its doors for those who want to indulge in something different—its creative partners sometimes hold classes and workshops for the public.
ADVERTISEMENT - CONTINUE READING BELOW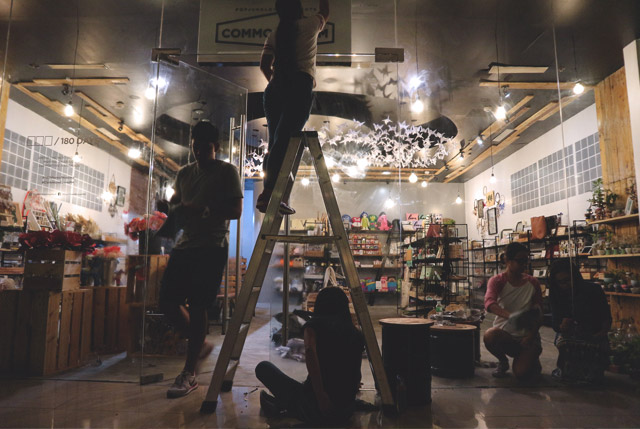 In case it didn't work out, Roma thought she at least had her work experience as a reporter to fall back on. But the gamble paid off, and Common Room was embraced by crafters, creators, and collectors in Metro Manila. Its audience grew, and due to insistent public demand, the team was able to open additional branches in Alabang Town Center and Rockwell.
ADVERTISEMENT - CONTINUE READING BELOW
It wasn't just a call to passion, stresses Roma. The leap came from a decade's worth of learning about making a product and running a business. "We didn't go into this without any knowledge," she says. "I have a treasure chest of knowledge to pull from, and that only comes from having done this for so many years."
So for budding entrepreneurs, she encourages taking the leap and learning as they go, "Start now!
"People overthink things. They fear it might not work out, but you only really know when you try it. Every bit will come in stumbles, and tick off all the mistakes as you go along. Imagine all those lessons you can pick from once you've started!"  
Load More Stories