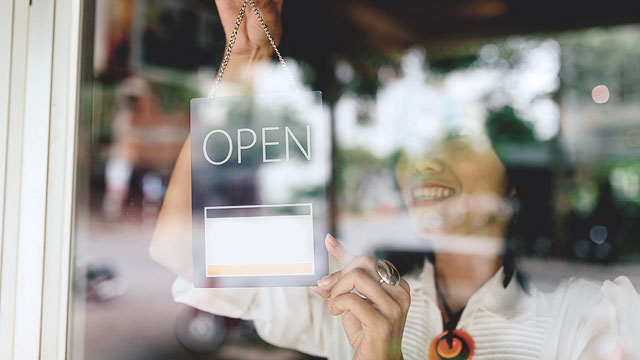 Despite the continuous growth of e-commerce in the country, traditional stores still hold power. For most brands, it's still the best way to reach consumers, especially mall-frequenting Filipinos. Some do it to raise brand awareness, while others have no choice but to open physical shops since it's their only way to do business.
ADVERTISEMENT - CONTINUE READING BELOW
But whatever the reason retailers may have for having physical stores, many would say that without a proper location, a business can easily close shop no matter how good their service or product.
This was one of topics discussed and dissected by some of the executives behind the country's biggest brands during the Franchise Asia Conference in July. Entrepreneur Philippines sat in on one of the conference's breakout sessions and took note of some of the brand leaders' tips and insights on finding the right location for a business. While some happily shared some of their business practices, others preferred to have their names withheld for this story. The following are the key takeaways from the two-hour session on the topic during the conference:
1. Identify your market
For Nol Montalbo, the founder of popular massage chain Mont Albo, the most basic requirement for any entrepreneur wishing to put up a shop is to identify the market of his or her products and services.
"To know where to go, you have to know where your market is," Montalbo shared.
This principle has made Mont Albo quite flexible with its location choices. It has standalone branches along major roads and shops inside malls. But no matter where they may be, what drives the business to sign a deal with a lessor is the foot traffic of the area.
"In Mont Albo, foot traffic is 80 percent of the consideration [when choosing locations]," Montalbo said.
Estimating foot traffic can be a time-consuming ordeal. Montalbo says he sends a team member to count how many people pass by a prospective location during specific hours of the day.
"To estimate the foot traffic, we really count. How many pass by in front of the shop every 15 minutes? Then multiply it by four, you already have an hour count. Then it will differ for weekdays and weekends," Montalbo shared.
ADVERTISEMENT - CONTINUE READING BELOW
2. Proximity to the business owner
For Gardenia Bakeries' Franchising Group's Head Director Francis Lopez, the first thing to consider would be the proximity of a prospective location to a business owner's home or office.
"Franchisee business doesn't only demand capitalization. If you have a lot of money but no time, it won't work. It has to be a combination of both," Lopez shared.
For the past three years, Lopez has been overseeing the franchising business of Gardenia's retail bakery concepts: Big Smile and Baker's Maison. Since 2015, Lopez has dealt with various personalities who have expressed interest in franchising Gardenia's brands, often the well-off and professionals who wish to invest their extra cash in a business.
"But I tell them, if you're only looking to growing your money, just invest it in stocks because you have to oversee the business on a day-to-day basis. You have to be hands-on. If you can't give time for it, it won't work," he added.
ADVERTISEMENT - CONTINUE READING BELOW
A good location that is too far from the business owner may lead to him or her relying on a manager or staff to oversee a store's operations, something that Lopez does not recommend for a first-time entrepreneur. Having a business that is close to the entrepreneur's home can also help him or her to cut losses as lengthy and frequent visits to a store can lead to costly expenses.
3. Sustainability
Montalbo also echoed the importance of stretching the value of one's capital. It may be the perfect space for the business—location and size wise—but if the price isn't right, it may be better to look for another area.
"You have to check your profitability. If the lease is really too expensive, no matter how good the location may be, don't push for it. What for, when you start a business and then eventually close shop because of the expenses? You have to be sustainable," he added.
ADVERTISEMENT - CONTINUE READING BELOW
4. Check the competition
A business executive of a growing convenience chain said it best: "The best location is where there is no competition." True, being first in an area has its perks, giving one the power to set the standard and to acquire market share fast. But if an entrepreneur finds his or her store in a saturated area, then they might as well check how the competition's business is doing, too.
"Check if it's still worth the investment to put up shop there or if it's too late. If you still want to pursue it, then make sure to innovate your products or services so you can seize market share," he said. 
This story originally appeared on Entrepreneur.com.ph.
* Minor edits have been made by the Femalenetwork.com editors.
Load More Stories