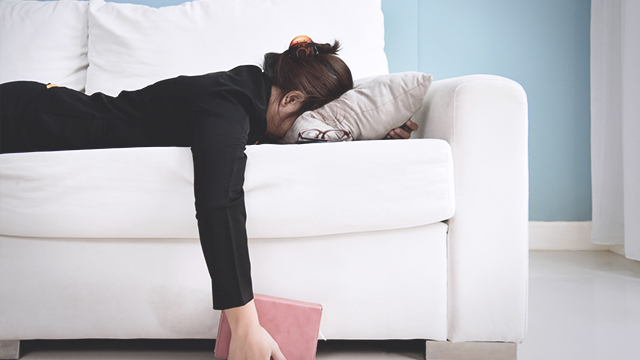 There are a million valid reasons to resign from a job—the best case scenario is when a better opportunity comes along, but unfortunately, it's not always going to be an amicable parting. Office tension sometimes brings out the worst in people, which can take its toll on your mental and emotional health. 
ADVERTISEMENT - CONTINUE READING BELOW
If you're weighing the pros and cons of a job you love because of toxic officemates, here are some things to consider before you send in that resignation letter:
You've tried several times (and methods) to raise your concerns, but nothing's changed.
As a Harvard Business Review feature notes, you need to "Have an honest, candid conversation with the person. If you don't attempt to do this, you are 100 percent ensuring that the relationship will, at best, continue in its current, dysfunctional state."
While it's always ideal not to have a confrontation at work, avoiding a problem completely often leads to more unresolved issues. Admittedly, raising your concern with a 'nega' co-worker can be difficult, but as long as you remain professional, then logic will be on your side.
Now, if talking to your teammate doesn't work, try to escalate the matter to your boss or HR department. It may sound extreme, but if you're in a job you love, there's nothing wrong with standing up for a fair and productive workplace. But if you've already done all of the above and you still haven't made an impact, then it might be time to search for greener (or at least, more positive) pastures.
You always end up doing more work than necessary.
It's one thing to deal with a complainer, but when that complainer becomes a slacker, and you can't even do your own job because you're busy doing theirs, then it might be time to move on. 
Being a team player is a great quality to have, but when you're putting out the same fires over and over again, it's your professional growth that's on the line.
Your personal affairs are being used against you. 
Are they spreading rumors about you that are beginning to affect how others treat you? Or are they piling on more work on your just because you're single? 
Remember, you have the right to privacy and work-life balance, and you belong in a company that respects that.
Your mental health is at risk.
It's been building up for months, and you find yourself waking up in the morning dreading that you have to go to the office. While you used to be passionate about going to work, you're now stuck in a rut and feeling incredible demotivated. 
ADVERTISEMENT - CONTINUE READING BELOW
Don't wait until you're depressed at work. Start exploring your options, especially if you've already had several successful projects in your current job. Your resume will speak for itself.
You're becoming toxic yourself.
Are you starting to sound like your officemates? Getting angry without looking for solutions and feeling pessimitic the moment something seems promising?
Make sure to assess the influence your workplace has had on you, and see if you're better or worse than from before you started.
Your boss is one of them.
Any team can perform well under good leadership because a true boss knows how to instill discipline in her team and "hold the toxic team member to a higher standard of behavior." Unfortunately, not all bosses were trained to lead, and in some cases, they could even be the root of all the toxic behavior.
You know you have more to offer.
At the end of the day, as an employee, your biggest investment in your company is your time. And if management isn't helping you become a better worker during your stay there, then you're doing yourself a disservice and wasting precious years of your professional life.
ADVERTISEMENT - CONTINUE READING BELOW
Look instead for a company that will challenge you, and improve your performance in a positive way.
You can actually afford to quit.
By the time you're in your 30s, you already have bills, or maybe even loans to pay. If you don't have a new job waiting for you, make sure that you have an emergency fund saved up, as well as money to tide you over in the coming months to prepare for the worst case scenario.
If you're not 100 percent sure yet, here are reasons to stay in your job a few more months before you officially resign. Good luck, ladies!
Load More Stories