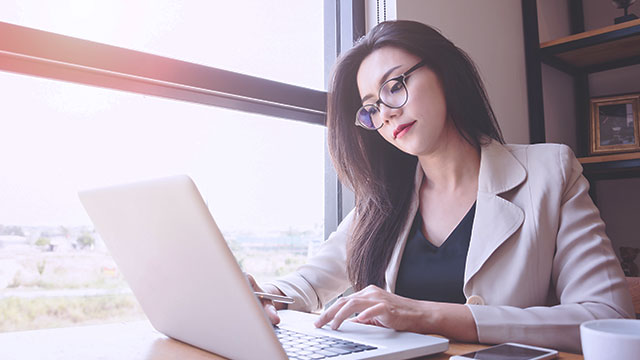 We understand, it's fun to know what you would look like as the opposite sex, or who your soulmate probably is, but in reality, those entertaining Facebook quizzes are discreetly stealing valuable information about you—you just don't realize it yet.
In a report by NBC News, it turns out that some hackers are using Facebook quizzes for identity theft. The stolen info is then used for financial advantages (they can use your credit cards, order from online stores using your account, etc.), obtain other benefits, or worse, even commit a crime using your name.
ADVERTISEMENT - CONTINUE READING BELOW
"It seems harmless but you never know who is really asking you for that information," said Sri Sridharan, an official from the Florida Center Of Cybersecurity.
"The more they know about you, the more ways they can trick you into doing something like clicking on a link that you should not click," he shared.
In case you've already taken a bunch of FB quizzes in the past, here are some ways to stop those third-party apps from stealing your information.
On desktop
ADVERTISEMENT - CONTINUE READING BELOW
Recommended Videos
1. Click Settings
2. Select Apps
3. Click See all
4. Remove all the apps, websites, and games that you're not using anymore
On the other hand, if you're still actively using an app (for example Spotify, Uber, Grab, Instagram, Mobile Legends, etc.), simply click Edit Settings and feel free to tweak the info that you share with each app (that is, if you can edit it and if the info isn't required by the app). If possible, uncheck sensitive information such as your birthday, email address, timeline posts, and even photos.
ADVERTISEMENT - CONTINUE READING BELOW
On mobile
1. Click Account Settings
2. Select Apps
3. Click Logged in with Facebook
4. Then repeat the same process above.
ADVERTISEMENT - CONTINUE READING BELOW
But if you still want to take those quizzes, go ahead, just make sure to uncheck all the unnecessary information (again, third-party apps don't need to know your birthday, email address, and your timeline posts). Don't worry, you'll still be able to find your soulmate—just do it the hard way!
This story originally appeared on Fhm.com.ph.
* Minor edits have been made by the Femalenetwork.com editors.
Load More Stories