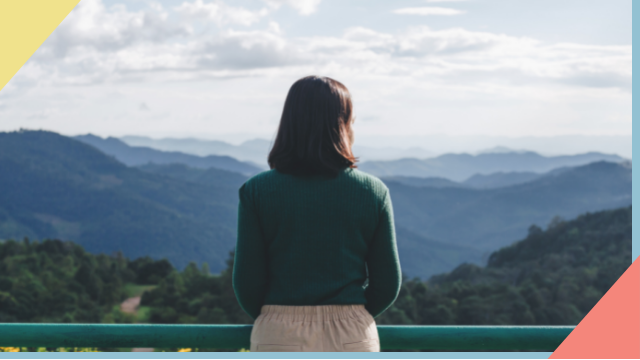 In a move that caught us all by surprise, Bea Alonzo announced that she was leaving her home network of 20 years, ABS-CBN, to pursue opportunities with rival network GMA-7. With a video post titled New Beginnings, the celebrity explained that it was a decision she ultimately came to after many months of reflection—she wanted change, and she was ready for it.
ADVERTISEMENT - CONTINUE READING BELOW
While it might be hard for the rest of us to imagine what it feels like to jump from one TV network to another, it's easy to understand how such a leap could be scary. We've all dealt with changes, whether it's a career shift or a sudden life plot twist. 
But as much as changes can feel intimidating, it's important to remember that some of them can be necessary. As Bea herself puts it, "Change is always scary, but it can also be beautiful." Below, reasons that might help you see change from a new perspective:
1. You grow when you're pushed out of your comfort zone
Learning and growth happen when you experience new and unexpected things. But more often than not, it's hard to encounter these challenges when you keep to your comfort zone where everything is easy, familiar, and predictable. Exposing yourself to change might come with a new set of problems, but overcoming these will definitely teach you a lot of things.
2. Changes help you learn more about yourself and your values
New experiences can help you discover your capabilities and limitations. Even better: Putting your beliefs and knowledge to the test can help you decide whether to keep or drop certain values. Understanding these things about yourself can in turn help you make better plans and decisions for your future. 
3. It could be a chance to reinvent yourself
Whether it's trading a job for another or moving on from a long-term relationship, big life changes can be opportunities for self-reinvention. You can even trigger these changes yourself in case there are things you've always wanted to achieve. You just have to take the leap.
4. It's uncertainty that makes life an adventure
As the saying goes, "Life is what happens while we're busy making other plans." While there are important life decisions that require meticulous planning, some things are simply beyond our control. Ultimately, it's the beautiful surprises that make everything worth the struggle.
ADVERTISEMENT - CONTINUE READING BELOW
READ MORE: 
Why It's Okay to Be Uncertain in Your 30s
7 Signs You Need To Get Your Life Together
Personal Problems That Could Mean It's Time for a Major Life Change
Load More Stories