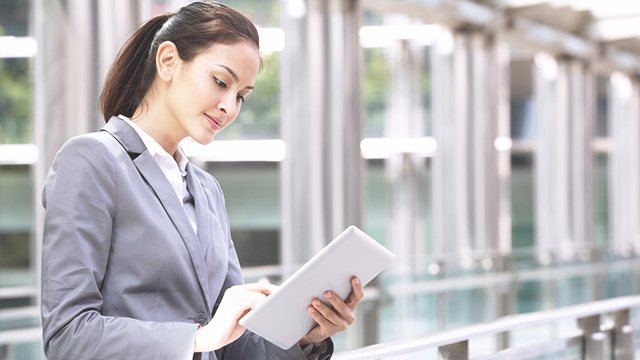 Based on a Jobstreet report, supervisors in six of the ten best-paying industries are getting around P30,000 to P38,000 a month. While these are pretty decent rates especially when you don't have a family to support, the cost of living here isn't getting any lower. Smart budgeting is a must not just to make ends meet, but to save for the future. Read on as Pinays who are grossing P25,000 to P30,000 a month for their jobs in sales, education, and marketing share their money-saving tactics and tips to becoming financially stable. 
ADVERTISEMENT - CONTINUE READING BELOW
Rachel, Publishing
As a sales manager, Rachel is able to afford her own place. "I've been living alone for the past two years. In a way it helps me stay within my budget because I don't have anyone to share it with," she says. Rachel pays for this premium because she values her privacy and likens her apartment to her sanctuary, especially since she works nearby. "It's better to live near where you work because you don't have to pay for transportation," she shares, also noting that each month her home's rent goes up to P12,000. She manages to spend P5,000 of her income on food with P1,000 allotted for her hobbies, particularly fitness activities such as boxing. Being in the publishing industry allows Rachel to enjoy some lifestyle activities as perks of the job. Otherwise, as a homebody, the rest of her income goes to her savings.
ADVERTISEMENT - CONTINUE READING BELOW
CONTINUE READING BELOW
Recommended Videos
Chris, Education
Chris began saving when she started her first job, but has since pursued her master's degree so she is back at square one. As an assistant teacher for a high school, Chris is able to save P4,000per month, but when she was taking her MA, P2,000 would be deducted from her salary each month.
Chris has a number of tips for becoming smarter with finances, though, and she automatically directs a portion of her salary to savings. "Distinguish wants from needs," she advises, sharing that shopping for clothes would definitely fall under her unnecessary expenses, "I don't need new clothes, or trendy clothes for the field I work for." While she lives at home with family, she takes care of personal expenses such as her phone bill and car. Transportation is at the top of her monthly expenses, amounting to P3,000, with food and sports coming after at P2,000 each. "Downsize everything!" Chris shares that she is also planning to set up a garage sale soon, "I want to spend less, but I also want to own less things."
ADVERTISEMENT - CONTINUE READING BELOW
Kay, Advertising/Marketing
The project manager in Kay has a few tricks up her sleeve. Aside from her day job, she also earns her keep by selling second-hand items on the side. "A daily [expense] tracker helps me [manage my finances]," she also says, "It could be an Excel sheet or a little notebook, but seeing what I spend on gives me a better handle on impulse buys." Kay lives with her parents and siblings at home, where she isn't obliged to contribute to household expenses but still pitches in for groceries and gas occasionally. "I pay for personal expenses like my credit card and phone bill," she shares, "My savings are also spread over several banks and I have a life insurance plan."
When it comes to savings, Kay uses a 60-40 rule against her wants. "I try to save P5,000 at the very least for very-bad-I-can't-control-myself-so-many-shiny-things months," she confesses, but also advises fun saving activities to encourage other women to hold back. According to Kay, doing the Kuripot Pinay Jar with her friends to keep each other in check can really help. "Saving is important," she says, "But on some psychological, emotional, spiritual level, it's good to treat ourselves when we can so that saving doesn't feel like a chore, but a reward after an exercise of self-control."
ADVERTISEMENT - CONTINUE READING BELOW
Load More Stories