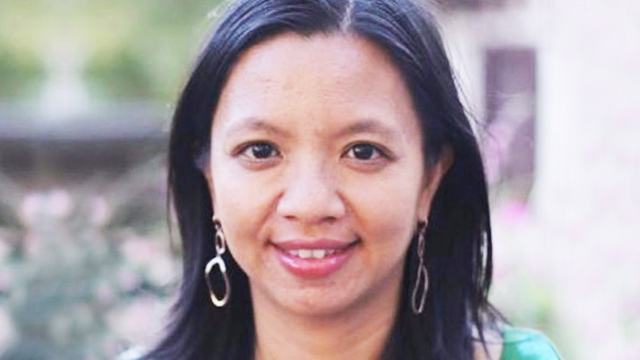 To mark National Engineers Week (February 19 to 25), Business Insider has come up with a list of the 43 most powerful women engineers in US companies.

In the intro to the list, Business Insider's Julie Bort wrote: "Yes, the tech industry is doing a well-documented terrible job in attracting women into engineering. And once they enter this male-dominated world, some women are subject to some appalling sexism and sexual harassment."

However, Bort went on to point out, "But that tells only part of the story. There are women who are leading important tech teams at important companies. And there are women who are building cool cutting-edge technologies at startups."

Filipina Anne Aaron, who is the director of Video Algorithms at Netflix, is No. 32 on the list. A graduate of Bachelor of Science in Physics (1998) and Computer Engineering (1999) from the Ateneo de Manila University, Aaron went on to get her master's degree and  Ph.D. in Electrical Engineering at Stanford University.
ADVERTISEMENT - CONTINUE READING BELOW
In a Facebook post, Aaron thanked those who congratulated her for being part of the list. She said, "I know that I've had a lot of opportunities come my way. [I'm] grateful, [and I'm] hoping that someday more Filipinos will have the same opportunities to thrive."

Below is the full list of the 43 top women engineers in the US for 2017.
1. Peggy Johnson, Microsoft
2. Jill Hruby, Sandia
3. Barbara Rusinko, Bechtel
4. Reates Curry, Ford
5. Priya Balasubramaniam, Apple
6. Regina Dugan, Facebook
7. Yanbing Li, VMware
8. Rosa Ramos-Kwok, Bank of America
9. Jocelyn Goldfein, Zetta Ventures
10. Jana Messerschmidt, Twitter
11. Nandini Ramani, Twitter
12. Anjali Joshi, Google
13. Sarah Clatterbuck, LinkedIn
14. Susie Armstrong, Qualcomm
15. Isabel Mahe, Apple
16. Marianna Tessel, Docker
17. Tamar Bercovici, Box
18. Joy Dunn, SpaceX
19. Clara Liang, Airbnb
20. Komal Mangtani, Uber
21. Jill Wetzler, Lyft
22. Sophia Velastegui, Nest
23. Aparna Ramani, Facebook
24. Myra Haggerty, Apple
25. Kate Bergeron, Apple
26. Melody Meckfessel, Google
27. Deb Liu, Facebook
28. Raji Arasu, Intuit
29. Bear Douglas, Slack
30. Joyce Tung, 23andMe
31. Lili Cheng, Microsoft
32. Anne Aaron, Netflix
33. Alyssa Henry, Square
34. Cheryl Porro, Salesforce
35. April Underwood, Slack
36. Surabhi Gupta, Airbnb
37. Natalia Burina, Salesforce
38. Stephanie Butler, Texas Instruments
39. Raylene Yung, Stripe
40. Julia Collignon, Tesla
41. Casey Edgeton, Forward
42. Kamilah Taylor, LinkedIn
43. Selina Tobaccowala, Gixo
ADVERTISEMENT - CONTINUE READING BELOW
This story originally appeared on Cosmo.ph.
* Minor edits have been made by the Femalenetwork.com editors.
Recommended Videos
Comments
Load More Stories