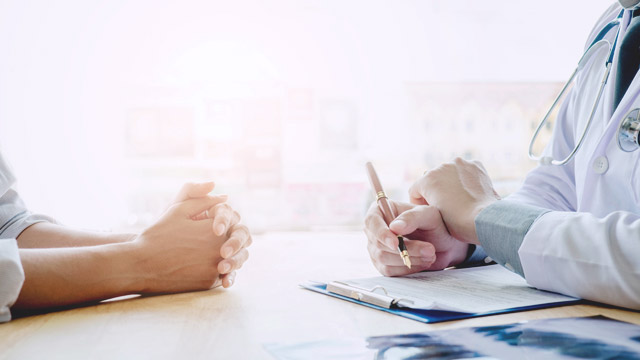 Out of all the government mandated benefits, Philhealth is probably the least utilized. As a matter of fact, you probably don't even want to avail of it. Unlike SSS or Pag-IBIG where you can loan for whatever purpose (may it be for personal purchases, travels, or even shopping), the only way you can take advantage of this benefit is when you get hospitalized.
ADVERTISEMENT - CONTINUE READING BELOW
Still, it's important to know the basics in case you'll need the support some day. Here are a few things you should know:
What is PhilHealth?
The government formed Philippine Health Insurance Corporation (PhilHealth) in 1995 to financially aid Filipinos with their medical needs. It is sustained by members' contributions along with both local and national government. Just like any other types of insurance, you never really know if and when you'll need medical assistance, which is why the government mandates that all employers require their employees to be members of PhilHealth. If you're not employed--that is, if you're a freelancer or you have your own business--you're also highly encouraged to register yourself and be an active member of PhilHealth.
CONTINUE READING BELOW
Recommended Videos
What are the benefits of PhilHealth?
In a nutshell, think of it as a discount on your hospital fees. PhilHealth's main benefit is to subsidize your medical expense based on the amount the hospital bills you, effectively reducing the amount you need to shell out. They usually share in paying for the doctor's professional fees, laboratory exams and other hospital costs.
ADVERTISEMENT - CONTINUE READING BELOW
Its benefits are clustered into four areas:
Inpatient – Patients who are admitted to the hospital to receive care. A certain amount will be deducted from the total bill (professional fees) so long as the Health Care Institution (HCI) where you were admitted is a partner of PhilHealth.
Outpatient – Patients who receive care without hospital admission. Day surgeries, radiotherapy, hemodialysis, outpatient blood transfusion are some examples.
Z Benefits – Treatment for leukemia, breast cancer, prostate cancer, and coronary artery bypass graft surgery fall under this category.
SDG Related – Some examples under this cluster are animal bite, anti-tuberculosis, and HIV-AIDS.
On their website, PhilHealth has a tool you can use to get a better picture of how much financial aid they can provide depending on your particular case.
Who will be entitled to its benefits?
You are entitled to its benefits if you are a Philhealth member who has at least three months premium contributions within the immediate six months prior to the first day of confinement. Your qualified dependents (like a spouse who is not a member, child/children below 21 years old, etc.) are also entitled to its benefits.
ADVERTISEMENT - CONTINUE READING BELOW
How does it work? 
You'll need to submit some documents:
Member Data Record (MDR) & Employer signed original copy of PhilHealth Claim Form - you can get a copy from your HR Department or PhilHealth
Proof of PhilHealth contribution payments such as ORs or a certificate of payment
Your PhilHealth ID and another valid ID
If possible, submit these documents to the hospital before being discharged for immediate deduction to take place.
Sheena Abellera is an MBA graduate and is currently working for a food manufacturing company as an HR practitioner.
Load More Stories