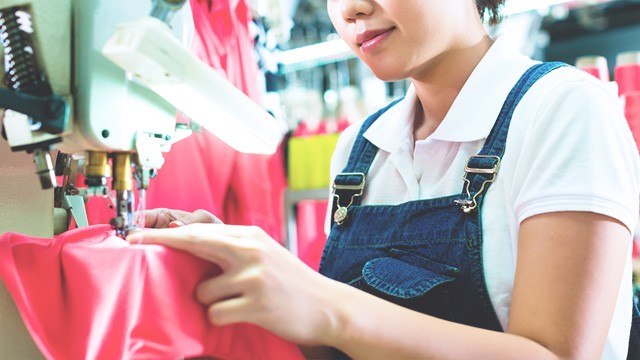 Violence, intimidation and murder? Check. Discrimination and dismissals of workers? Check. Repressive labor laws? Check. According to the recently released Global Rights Index compiled by the International Trade Union Confederation (ITUC), the Philippines ranks among the ten worst countries in which to be a worker.
ADVERTISEMENT - CONTINUE READING BELOW
CONTINUE READING BELOW
Recommended Videos
While employees don't have it cozy in our country, unfortunately we're not unique in both the region and globally. While the Philippines received a score of 5, which means "no guarantee of rights", there are 35 other countries with the same failing grade, plus 11 countries with a 5+ rating where internal conflict or military occupation have led to a breakdown of the rule of law.
In more encouraging news for the Asia Pacific region, Japan, Taiwan and New Zealand received a 2, while Singapore and Australia received a 3. The average rating for the region, however, is a disappointing 4.14.
ADVERTISEMENT - CONTINUE READING BELOW
What exactly qualifies the Philippines for "ten worst countries" status? The report cites the particular danger under which union leaders operate, with "two leaders murdered within the space of one week in September 2016." According to the 2017 report, trade union organizer and human rights activist Orlando Abangan was shot by a gunman at close range on his way home. Edilberto Miralles, a former president of a taxi union, was murdered by men on a motorcycle right before he was set to attend a National Labor Relations hearing.
The report further states that "union busting and other anti-union discrimination, such as dismissals and the formation of yellow unions, was particularly prominent in the Philippines in 2016." This is supported by a documented instance of violence against striking farmers, harassment and intimidation of workers forming a union at a Japanese-owned company in Cavite, and the suspension of three union members (and sacking of one of them) attempting to regularize casual employees at a 5-star hotel in Manila.
ADVERTISEMENT - CONTINUE READING BELOW
Whatever your feelings may be regarding the effectiveness or usefulness of unions, it's important to remember that all of the above cases involve workers from the lower end of the social and economic spectrum attempting to gain a semblance of workers' and human rights. While many white-collar office workers may have legitimate gripes, farmers, factory workers and cleaning ladies have to unionize to collectively campaign for these basic rights.
If you believe that our labor laws should prevent gross injustices against workers, you are right, but unfortunately a rating of 5 effectively means that, "[w]hile the legislation may spell out certain rights, workers have effectively no access to these rights and are therefore exposed to autocratic regimes and unfair labour practices."
Should you have dabbled in socialism in your younger years, then the ITUC's reasoning that "corporate interests are being put ahead of the interests of working people in the global economy" comes as absolutely no surprise to you. Fact is that 6 out of 10 countries surveyed exclude "whole categories of workers from labor law." Once workers are wholesale forgotten by the government, they are left to fend for themselves, and unionizing becomes the only rational choice to try and balance the power relationship between workers and employers.
ADVERTISEMENT - CONTINUE READING BELOW
Let's also not forget that these forgotten workers are usually "migrant workers, domestic workers and those on short term contracts", descriptions which fit many of our overseas workers toiling away in the Middle East, North Africa, Asia and elsewhere. You hear horror stories about domestic workers killed by their employers and recoil. How are mistreated workers in our own country any different?
This story originally appeared on Esquiremag.ph.
* Minor edits have been made by the Femalenetwork.com editors.
Load More Stories