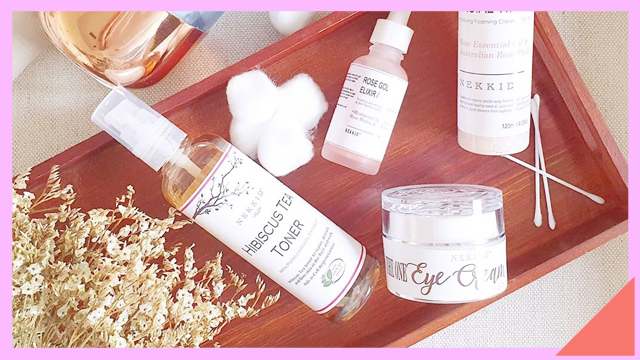 We're lucky we live in an era where local skincare brands are thriving. This also means that we have more natural, vegan options-which is great if you're leaning into gentle products and perhaps, clean beauty. One Filipino skincare brand that is making its way to our vanities is Nekkid. 
ADVERTISEMENT - CONTINUE READING BELOW
CONTINUE READING BELOW
Recommended Videos
Nekkid creates soaps, toners, and serums that gently care for the skin while addressing common skincare concerns like breakouts and dullness. Aside from skincare products, they offer body care and scents, too. They also have an affordable price point-they have a product that costs only P90!
To get to know more about how this brand started and its best products, we reached out to owner Sabs Dy-Liacco for an exclusive interview with Cosmo:
Read the stories below for more business tips:
How to Take Photos for Your Online Business, According to a Professional Photographer
Love Social Media? This Pinay Shares You Can Earn up to P200,000 Monthly in This Online Job
When did you start your business and how did you come up with the business name, and why skincare? 
Sabs: I started in 2014. I was pregnant with my first and I was on bed rest for five months. I became obsessed with natural skincare that would cater not only to pregnant women but for everyone. I wanted something environment-friendly as well.
ADVERTISEMENT - CONTINUE READING BELOW
If you don't mind, how much capital did you invest in this business? 
Sabs: I started with body scrubs. Simple body scrubs that came in jars. Believe it or not, I started my business spending only P5,000. I printed my own labels and sourced my own containers. I made it a point that I was only doing a small batch, and then the business grew from there.
Many skincare brands claim that they natural-based, vegan, organic, etc, and some customers get confused. May you explain how you classify your products?
Sabs: I would say that my skincare products are natural and vegetarian/vegan-friendly. They are also all-natural because I do not use synthetic ingredients or chemicals in my products. Nekkid products only use natural preservatives.
Nekkid is a small-batch beauty brand, may you explain to our readers what that means? What made you decide to take this route?
Sabs: It's simple, really. Small-batch means that my products are made in smaller quantities. These are often handcrafted in small labs and kitchens, packed one at a time, and sold in small quantities. The ingredients we use are of the highest quality.
ADVERTISEMENT - CONTINUE READING BELOW
I decided to take this route because I wanted a business that would easily be managed at home. I also didn't want to manufacture thousands of units at a time and then have to wait until all stocks are exhausted before phasing out products that don't really sell well. In my case, I think of a product, and discontinue it if I feel that it is not selling well.
How is managing a business different before the pandemic and during the pandemic? Are there specific challenges you want to share?
Sabs: I guess the only difference would be the delay in the delivery of the raw materials. Before the pandemic, I would more or less know the timing when I needed the raw materials to be delivered to my chemist. But now, with the delay in shipping and delivery from abroad, I have to schedule everything way in advance.
ADVERTISEMENT - CONTINUE READING BELOW
What advice can you give entrepreneurs who are scared to put up their own business, especially those who want to get into the beauty industry? 
Sabs: I would have to say, start small. Start with one really, really, reeeeaaallly good product and market it well. Be patient. It will really take time to gain the trust of customers. Don't think big, think small, and then grow from there. It's really about patience, and building a good relationship with your customers.
We were lucky to try out some of Nekkid's products, so here's a list of the items we highly recommend: 
Nekkid Pure Glycerin Soap
This unscented bar soap is made of pure vegan glycerin, so you're sure it's free of controversial ingredients such as parabens, sulfates, triclosan, animal fat, and formaldehyde, to name a few. It's safe for sensitive skin, even for babies.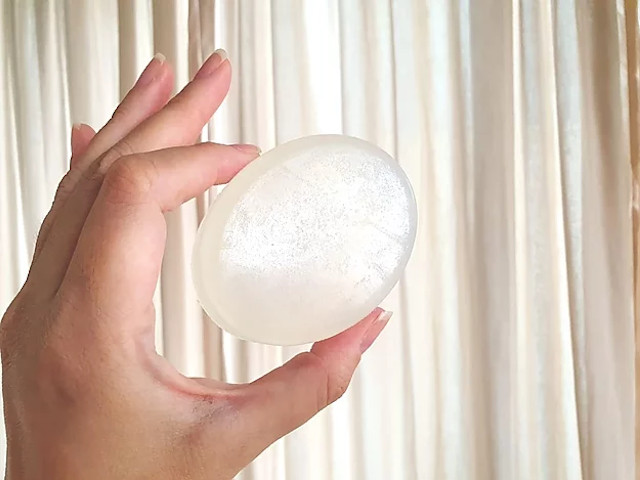 ADVERTISEMENT - CONTINUE READING BELOW
Nekkid Pure Glycerin Soap, P90, Nekkid
Nekkid Green Clay Facial Wash
This anti-acne facial wash is guaranteed to not dry out your skin. It doesn't have sulfates, and it's made with castile soap, an olive oil-based cleanser. It has clay to draw out impurities stuck beneath your pores, leaving you with clear soft skin with regular use.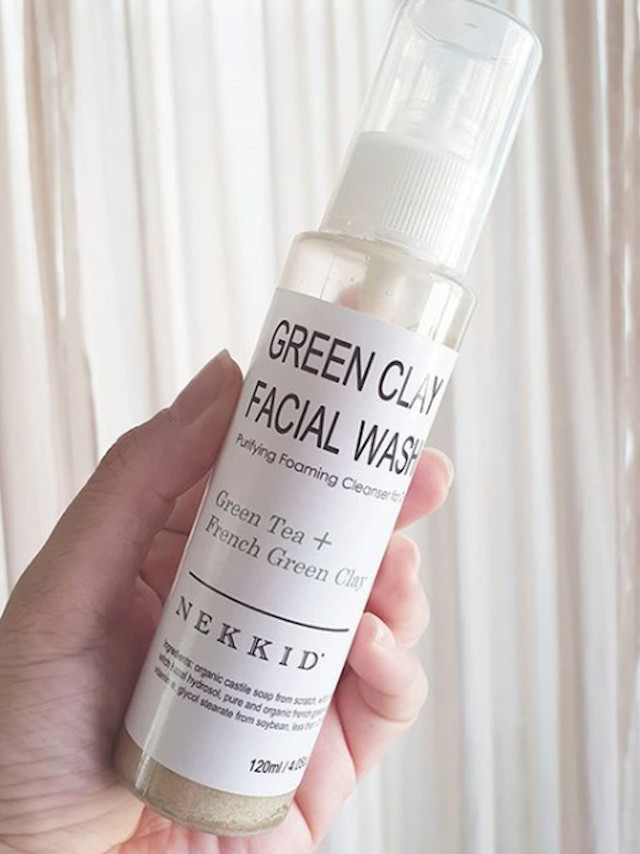 ADVERTISEMENT - CONTINUE READING BELOW
Nekkid Green Clay Facial Wash, P350, Nekkid
Nekkid Tea Tree Toner
A fan favorite, this toner is made with cold-pressed organic tea tree oil from Kenya. It removes deep-seated dirt in the pores and melts blackheads. It also helps control sebum production and balances the pH level of the skin.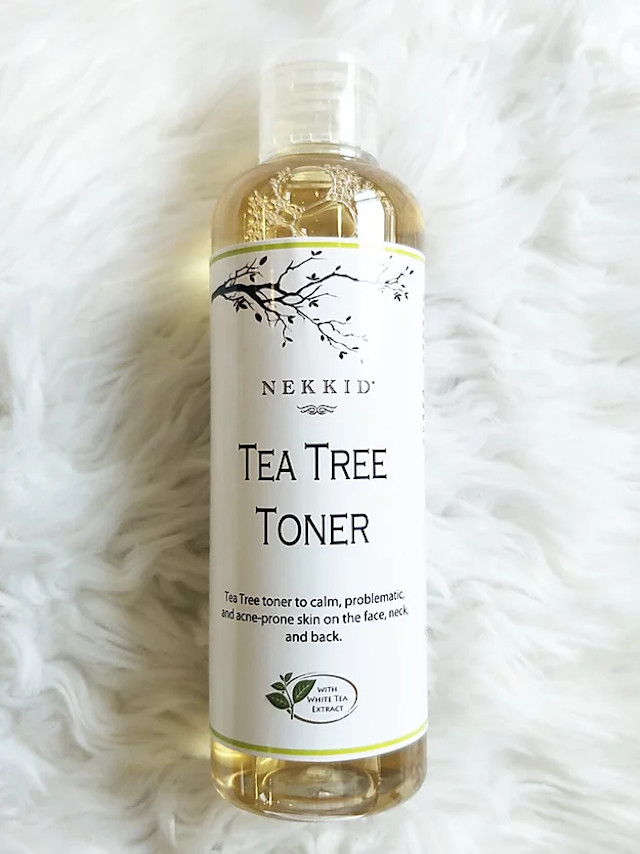 ADVERTISEMENT - CONTINUE READING BELOW
Nekkid Tea Tree Toner, P265, Nekkid
Nekkid Eyebright Undereye Serum
If you find eye creams to sticky to use, turn to this lightweight serum to get rid of dark circles. It contains a combination of organic botanical extracts, vitamins and hyaluronic acid, organic aloe, and skin-activated Vitamin C. We love using this in the morning because the cucumber extract helps reduce the appearance of puffy eyes.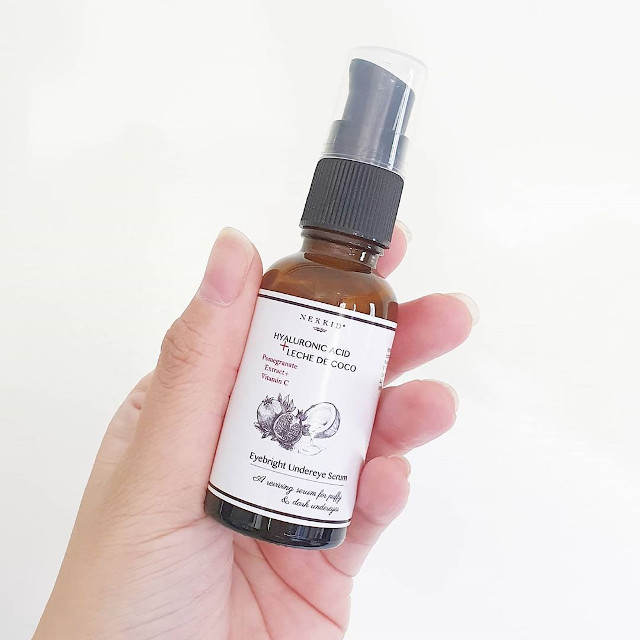 ADVERTISEMENT - CONTINUE READING BELOW
Nekkid Eyebright Undereye Serum, P365, Nekkid
Nekkid Rose Gold Elixir
This serum is boujee without the hefty price! This helps hydrate the complexion and improve skin elasticity. It's made of rosewater, rose essential oil, and hyaluronic acid-all of these work together to create a plump, soft, and youthful-looking skin.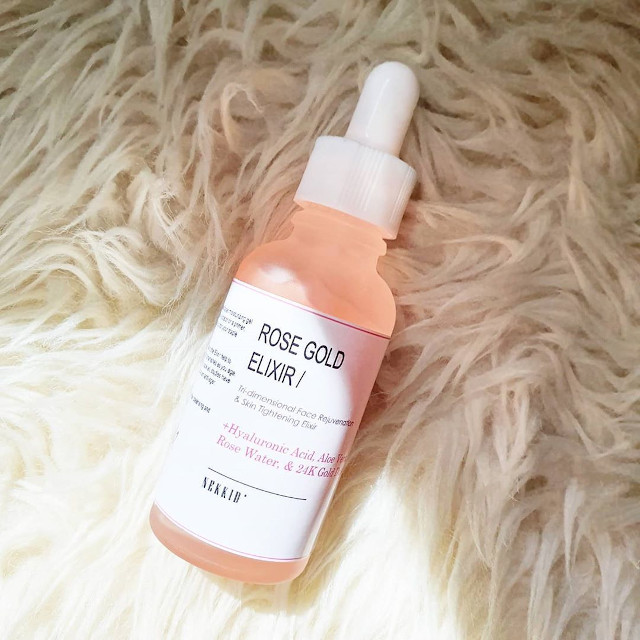 ADVERTISEMENT - CONTINUE READING BELOW
Nekkid Rose Gold Elixir, P550, Nekkid
*Answers were edited for clarity.
***
We are officially on Viber! Be part of the Cosmo Viber Community by clicking here!
Comments
Load More Stories