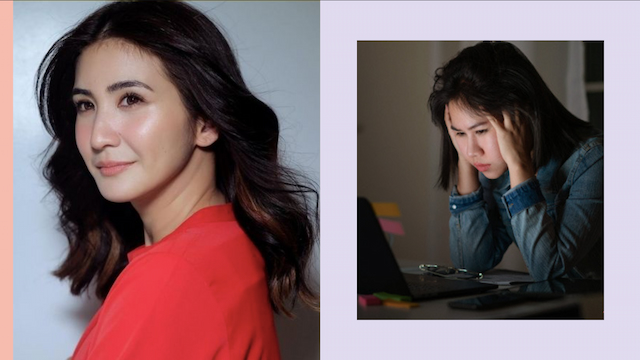 It's been over two years since the COVID-19 pandemic changed what's considered normal in practically all aspects of our lives, especially work. The pandemic is a serious game changer worldwide, and we've come to realize it's possible to adjust in just a snap.

The heavy traffic, the inconvenient commute, and soaring gas prices have brought about debates on a five- versus a four-day workweek and RTO (return to office) versus a hybrid setup. 

ADVERTISEMENT - CONTINUE READING BELOW
Another hot topic is the Great Resignation. The term originates in the US and means a high volume of employees are voluntarily leaving their jobs during the pandemic.

In the Philippines, you may think it's not applicable here given the high unemployment rate. But a Sprout Solutions study shows there's an upward trend in resignations locally. The average voluntary attrition rate increased to 2.27% compared to 1.3% a year ago. Industries such as healthcare, hospitality, and BPO have reported a significant increase in resignations.

READ ALSO: Pinays Share the Last Straw That Finally Made Them Resign from Work
Female Network previously published an article about a majority of Pinoy employees planning to resign. It caught the attention of Rica Peralejo-Bonifacio, writer, mom of two, and the first celebrity editor-at-large of Smart Parenting, who shared the article and gave a response.

Research into why Pinoy employees resign supports Rica's insights. Here are some of the key points she mentioned:

We've made WFH work
Some companies did not return to the full work onsite setup despite COVID-19 cases declining. The hybrid or flexible work setup is here to stay.
According to 2022 State of HR Report by Sprout Solutions, "HR leaders and professionals recognize that employees prefer a hybrid work setup and that offering this flexibility can be a key deciding factor for employees and job seekers."

"Nakatikim [tayo] ng work from home, everything at home—[at] puwede naman pala," Rica says in her post. 

More job options are available to us
One of the reasons for people leaving their jobs is the number of remote jobs available, whether full-time, part-time, or freelance. "There are more job options," Rica says. "The world expanded in a way that gives new jobs with better, highly customizable working conditions."  
ADVERTISEMENT - CONTINUE READING BELOW
READ ALSO: Job-Hunting During the Pandemic? These Are the In-Demand Positions to Apply for

Technology has lessened our dependence on
kasambahay
68% of Filipino households have access to the internet. And for those who can work remotely and invest in more advanced electronics, hiring house helpers has become optional.

"Life is so different. We are now more empowered to live lives that can be free from hiring staff to watch over our homes and kids," Rica says. "This generation's parents are choosing to be more involved in their children's lives [rather] than spending [their time] on work excessively. Dati wala naman talagang choice." 

READ ALSO: 5 Signs That You're Addicted to the Stress of Your Job
We're more aware of mental health
Employers have started taking the overall well-being of their employees, including their mental health, more seriously. With the available materials to help you handle stress and anxiety, you are more empowered to make decisions that can affect your overall well-being, even if it means resigning from your job. 

ADVERTISEMENT - CONTINUE READING BELOW
If your work is taking its toll on your mental and physical health, it's not worth it. "Mental health awareness has, well, made us aware that when we don't have balance, we will break down eventually," Rica says.

Some of us are already happy with having just enough
In a study conducted by the National Economic and Development Authority (NEDA) five years ago, 79% of Filipinos aspired to a simple life. They defined "simple" as having your day-to-day needs, a house, a car, and a decent income source for every household.

It still rings true, even more so today. "More and more people are happy with just enough and [have] realized that hanapbuhay must not feel like 'hanappatay,'" Rica says, "and that if it becomes 'hanappatay,' they would rather be a simple, non-ambitious person."

The pandemic has highlighted life's necessities: food on the table, a roof over your head, good health, and a source of income that's not draining you. "I am glad about the way this generation has stopped giving power to abusive working cultures and [started] taking it back for their own personal good," Rica says. It's up to you to decide and control what you can take and how much you're willing to give.

ADVERTISEMENT - CONTINUE READING BELOW
Load More Stories