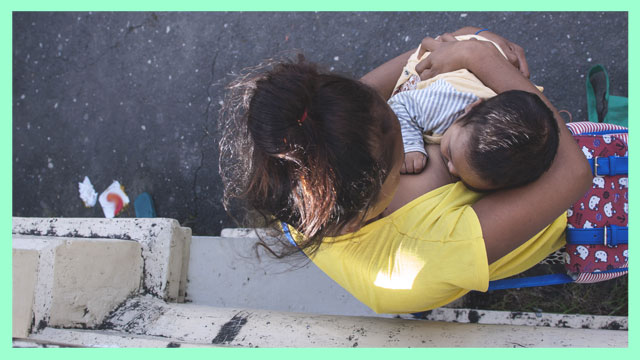 According to the Philippine Statistics Authority (PSA), around 5.6 million Filipinos were lifted out of poverty in 2018, as poverty incidence declined to 16.6 percent from 23.3 percent in 2015, according to the latest data from the agency. That's why economic officials believe a family of five can get by with Php10,727 per month for their basic needs.
ADVERTISEMENT - CONTINUE READING BELOW
PSA Assistant Secretary Rosalinda Bautista said in an economic briefing on Wednesday, December 11, 2019, that P10,727 is the minimum amount that could get a family basic food and non-food items, according to a report by CNN Philippines.
CONTINUE READING BELOW
Recommended Videos
Based on government computations, P7,528 must be set aside for food. They even provided a sample menu, which consists of breakfast, lunch, and dinner.
Breakfast: Scrambled eggs, rice, and coffee with milk
Lunch: Boiled monggo with malunggay and dried dilis, steamed rice, and a banana
Dinner: Fried tulingan, steamed kangkong, and rice
Snacks: Pandesal or boiled root crops
Food items mentioned in their meal plan satisfy the 100 percent recommended energy and nutrients intake and were based on available items in different provinces of the Philippines, Bautista said.
For the remaining P3,199 in the budget, officials said it can go to non-food items like clothing, fuel, light, water, rent, house repairs, medical care, education, transportation, and personal care.
ADVERTISEMENT - CONTINUE READING BELOW
"That is known as basic needs so no frills. No fancy items there…I'm sure many families are subsisting with that kind of budget," said Socioeconomic Planning Secretary Ernesto Pernia in a report by ABS-CBN News.
In 2015, survey results from the Family Income and Expenditure Survey (FIES) said that Filipino families had an average annual income of approximately P267,000, which translates to around P22,250 a month. Average expenses are at P215,000 annually or P17,916.67 a month.
Families that earn less than P10,727 are those who live below the poverty threshold, Secretary Pernia said.
Comments
Load More Stories