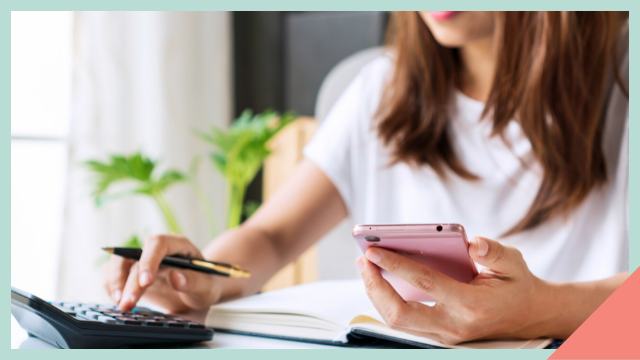 We all know how crucial investments are in securing our finances and building our future. However, some of us are more conservative about money and want the least risk (and loss) possible. Thus, we tend to gravitate towards more traditional financial products. If this sounds like you, you might want to consider investing in money market funds. 
ADVERTISEMENT - CONTINUE READING BELOW
In contrast to high-yield investments, the earnings you will get with money market funds are pretty low. However, putting your money in this type of fund is an excellent way to stabilize your portfolio and safeguard your money from loss. 
How Do Money Market Funds Work? 
To help us better understand what money market funds are and how they work, Female Network spoke once again with banker-turned-executive financial advisor Sheilla Capuchino of AXA Philippines. According to her, money market funds are usually best suited for those with short-term goals. It is commonly available through government and private banks and insurance companies, and it is perfect for those with a conservative risk appetite. 
As mentioned above, money market funds are used to stabilize the performance of one's portfolio. Sheilla cited an example to illustrate, "For example, nag-invest ako ng 100,000 on high-yield investment funds. And after five years, okay na ako sa kinita ko. That's when I would switch to money market funds". 
Given how unstable our economy is right now, she believes keeping one's investment in the money market can help protect its value. "Let's say for me, gusto ko na masustain ang pera ko na hindi na siya masyadong volatile, I would re-fund. I would switch my funds to money market para [although] the interest might be low, my investment would not be volatile, and the risk of losing my money [will] still [be] very low." 
Are Money Market Funds Good Investments?
The short answer is yes. Despite their disadvantages, such as not having fixed rates, Sheilla maintains that they are still good investments and can even be more advantageous than high-yield savings in some cases. 
"With a high-yield savings bank account, fixed siya, but the return is based on simple interest. But for money market funds or mga investment funds, your rates are not guaranteed pero the probability of return is better than high yield savings. Why? Because of compounding interest."
ADVERTISEMENT - CONTINUE READING BELOW
Compound interest is computed considering both the principal amount and its interest over a particular period. Needless to say that for money market funds, the higher your investment and the longer you keep it there, the more compound interest you will earn. 
"Unlike high-yield savings, ang iniinteresan lang niya is yung principal amount. So if you compare the two, mas malaki pa rin ang return in the long run ng money market—even if the earnings are not guaranteed," she continued. 
Can We Lose Money in a Money Market Account?
We can, but very minimal. Sheilla cited another example to give us a clearer picture. "For example, etong year na 'to. From May nag-invest ka na 1.2% rate. Come next year bumaba siya, naging 0.34 na lang. So technically medyo magkakaroon ka ng loss. Pero hindi siya abrupt compared to high-yield investment funds.". 
According to her, this is why most people who initially had their money in high-yield investments shifted to money market funds after realizing that we are about to enter an economic downturn. "Nung nakita nila na pababa na yung market natin, [and] medyo satisfied naman na sila sa earnings nila, inilipat na nila kay money market. Para at least kung magkaroon man ng loss, super konti na lang."
ADVERTISEMENT - CONTINUE READING BELOW
Sheilla shared that some of her clients who invested in high-yield investment funds lost about 35% during this pandemic. However, this loss could have been reduced to just about 10% had they foreseen that the crisis would last this long and had they transferred their investments to money market funds as a preventive measure. 
Are Money Market Funds Safe?
"Yes! If you're really the conservative type of investor, you go with money market and bonds. Kumbaga maliit ang kita mo pero alam mong hindi gaanong malulugi ang pera mo. Kung gusto mo ng mahimbing na tulog, you go with money market." Sheilla assures everyone.
But as with every big decision, it is best to gauge our readiness independently and not just rely on one resource. We can do our part by reading relevant articles, asking experts and people who have had experience in similar investments, determining our current financial capacity, and many more. Of course, every investment comes with its risks but making it an informed decision reduces the possibility of regret. Enjoy investing!
ADVERTISEMENT - CONTINUE READING BELOW
Load More Stories