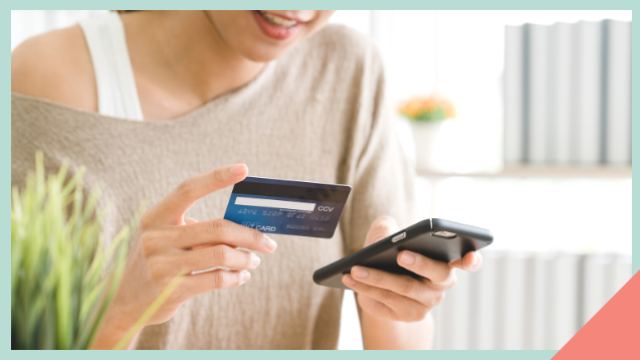 Understandably, most parents avoid credit cards to resist temptation. While it can be a useful tool for families to manage their spending having one also makes it easier to buy things you don't really need.
Advantages of having a credit card
That said, if you're a wise spender and confident about your budgeting skills, having a credit card does have its advantages. Here are some of them:
ADVERTISEMENT - CONTINUE READING BELOW
1. It's useful for emergencies
For unexpected events like a family member getting sick or you losing your job, having a credit card can help tide you over if you do not have access to cash just yet. That said, having an emergency fund is also a must for families.
2. You can purchase on installment.
Paying in installment means you pay a sum of money in small parts in a fixed period until the amount is paid in full. Many find this payment scheme appealing because you can enjoy your big purchase — for example, appliances and gadgets — now, while paying for it gradually using a future income. But remember that installments are still a form of debt and it can put you in trouble if you're not careful.
Take advantage by purchasing appliances on 0% installment, which enables you to pay in small parts (some stores up to 12 months) without any additional amount (interest).
ADVERTISEMENT - CONTINUE READING BELOW
Recommended Videos
3. You can get rebates and rewards
Credit cards offer different benefits, so look for one that is the best fit for you. For example, some cards offer better rewards for travel — it comes with free travel insurance and generous air miles.
Others offer more rewards and rebates, like gift, shopping, or dining certificates. If you have a family, you'd want a credit card that's useful for your regular expenses and everyday use, plus you'd want to maximize the amount of money you can earn back.
What does cashback mean?
Cashback, also known as rebates, is a percentage given back to you based on the purchases that you make using the card. That means you can get a portion of your money back whenever you swipe your card.
How to maximize rebates using Metrobank Cashback Visa
There are some purchases or expenses that are deemed as needs, from your groceries, your child's school fees, and household utility bills. If you're looking to sign up for your first ever credit card, try this credit card that lets you get your money back as high as Php12,000 per year!
ADVERTISEMENT - CONTINUE READING BELOW
Metrobank Cashback Visa offers one of the highest cashback rates for its clients, with up to eight percent rebates on purchases perfect for families: groceries, telecoms, and learning essentials. 
How it works: Cardholders who use their card to pay over Php12,000 a month on grocery shopping, phone and Internet bills, tuition fees, school supplies, and more can avail of the eight percent rebate at a maximum rebate of Php1,000 monthly.
Note that online shopping, fuel, and dining purchases are only subject to 0.2% rebate. Shops and billers covered by the rebate include: Rustan's Supermarket, Landmark Supermarket, Metromart, Pushmart, MerryMart, Globe, Smart, PLDT, SkyCable, Netflix, National Book Store, and school tuition.
Annual membership fee is at Php3,500 but is free for the first year. Supplementary cards are free for the first year as well and charged Php1,750 for the following year.
Promo period for the eight percent cashback is from March 1 to August 31, 2021. After this, the 5% base rate will apply.
ADVERTISEMENT - CONTINUE READING BELOW
How do you use your credit card wisely without falling into debt? Click here.
Load More Stories