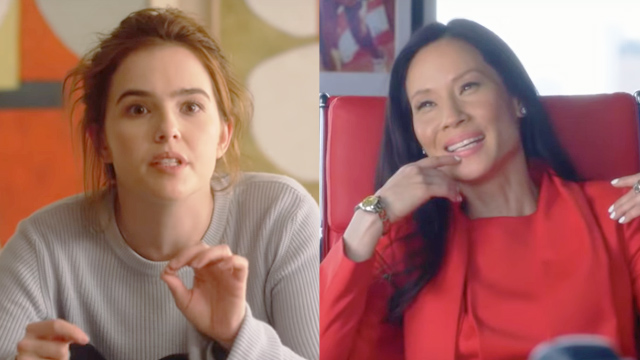 These days, more and more millennials are experiencing quarter-life crises. According to LinkedIn, 60 percent of professionals worry that they aren't earning enough, while 53 percent feel lost when it comes to deciding on the next step to take in their careers. Another 54 percent feel frustrated with the career options that they do have.
ADVERTISEMENT - CONTINUE READING BELOW
At times like these, advice from a mentor would certainly come in handy. However, finding someone with the experience and willingness to guide you in your career is easier said than done. That's why LinkedIn has launched their Career Advice feature, which connects you with experienced professionals in the field of your choice.
You can find the Career Advice Hub on your profile page. IMAGE: LinkedIn
It's pretty simple: all you have to do is head to your profile page and click on the "Career Advice" section. You then choose whether you want to give or receive advice (you can't opt in to both), and edit your preferences. These include whether you'd like to be connected to people who are in your first or second degree network, in your region, or from your school. After that, you'll need to select the job function and industry sector of the people you'd like to be connected with, and enter a couple of sentences on the type of advice you'd like to receive.
While LinkedIn requires you to state what kind of advice you'd like to get while signing up, you can always change your answer for each mentor you contact. IMAGE: LinkedIn
ADVERTISEMENT - CONTINUE READING BELOW
After that, LinkedIn will recommend three mentors. You have a week to send them a message before they disappear from your Career Advice dashboard, since LinkedIn gives three new recommendations every Monday and Thursday.
The advantage to Career Advice is that you can get in touch with professionals outside of your network. Previously, you wouldn't have been able to do this without signing up for LinkedIn Premium. If you're looking to switch careers, it's a good way to get in touch with people who work in the fields you're interested in. And if you're stuck in a rut, you can get advice from people who are more experienced in your industry.
The job functions and industries you can choose from are still quite limited, so it may take a while to find the kind of mentors you're looking for. IMAGE: LinkedIn
ADVERTISEMENT - CONTINUE READING BELOW
While this sounds great in theory, it takes a bit of patience in practice. Since the Career Advice feature is rather new, the fields you can choose in your preferences are very general. For example, "Media and Communications" can include anything from marketing and advertising professionals to writers and journalists. We were looking for the latter, but for the first few weeks, all we got were PR and digital marketing professionals.
Some mentors are really there to look for prospective hires, too. We asked one digital marketing professional a question, only to be asked for a copy of our resume and portfolio in response. The wait can be worth it, though—after about a month, we were able to get in touch with a veteran journalist who gave valuable advice on finding one's niche as a writer.
You can view each recommended mentor's full profile before contacting them. LinkedIn adds three new mentors to your dashboard every Monday and Thursday. IMAGE: LinkedIn
ADVERTISEMENT - CONTINUE READING BELOW
However, as Linkedin is still building up their pool of mentors, if you're curious about a specific field like Japanese translation or data science, you're probably better off investing in LinkedIn Premium and using it to contact people in those fields.
This story originally appeared on Esquiremag.ph.
* Minor edits have been made by the Femalenetwork.com editors.
Load More Stories