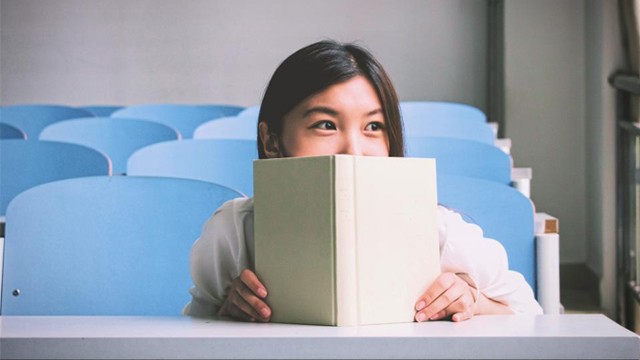 Getting life insurance is always considered a smart move, no matter what your age is. As defined by Investopedia, "Life insurance is a protection against financial loss that would result from the premature death of an insured." In simpler terms, life insurance is essentially an agreement that, in the event of your death, your named beneficiary (which can be your parents, your spouse and/or your children) will receive financial assistance (an agreed upon amount of money) through an insurance policy holder (you might be familiar with some including: Manulife, Insular Life, Sun Life Financial, etc.).

And, because of "riders," life insurance can do more than cover the unthinkable as well. Riders are additional benefits you can avail as a sort of add-on to your life insurance. So, in total, you would have death covered as well as other unfortunate events. For example, a rider can give you and your family protection in the event of accidents, critical illness and hospitalization. A rider can also waive your premium (the amount you pay the insurance company for your life insurance) in the event of certain unwanted occurrences like sudden disability.

"Riders can be added to almost all basic life plans," Ruby May A. Ang, FChFP, a senior executive unit manager for Pru Life UK told Smartparenting.com.ph. So, if you're considering getting life insurance, ask about riders as well. If it fits your financial strategy, extra coverage can be a wise move.

Riders cost only a fraction of what you pay for life insurance but the prices vary depending on a lot of factors including your age, your health, your life insurance plan itself, statistical data and many others. Riders also vary per insurance product and company. These are the most common, according to Ang.
Accidental death covers death strictly due to accident and can be beneficial to those who work in "potentially hazardous environment or high-risk professons."

Critical illness will cover medical emergencies caused by a heart attack or stroke (ask your insurance provider a list of critical illnesses they cover), which can mean huge and unexpected medical bills. If your family has a history of aforementioned illnesses, this may be something you want to consider.

Hospitalization benefits can include a daily hospital income, ICU, long term hospitalization, and a surgical expense.

Personal accident benefit can include murder and assault benefit, double indemnity benefit and an accidental medical expense reimbursement

Total or permanent disability

Life care waiver waives future premiums in the event of a diagnosis of critical illness

Total or permanent disability waiver waives future premiums in the event of total or permanent disability
In her professional opinion as a financial practitioner Ang says, "Parents, especially breadwinners, should definitely consider attaching benefits that can replace potential income in the event of critical illnesses like cancer, major organ transplant, and stroke; total and permanent disability; hospitalization and death." These can definitely put a heavy financial burden to you and your family, and insurance with riders can help ease that.

Riders, as mentioned, are added to life insurance. Insurance agents don't like to say the cost of a rider because it is highly dependent on your insurance policy and your background as previously mentioned above. One who did not want to be identified was extremely hesitant to give a figure. He would only say it can start at 5 percent of your insurance plan, and it can go higher.

If you aren't covered by life insurance yet, Ang provides one simple way to compute how much coverage (the amount given to you by the insurance company) will be enough for your family: take your family's annual expenses and multiply it by the number of years it will take for your youngest child to leave the nest.

Let's test it out. According to the National Economic Development Authority, a Filipino family of four would need a gross monthly income of at least P120,000 to live comfortably (based on 2015 prices). Using this as monthly expenses as well, the same family of four's annual expenses would amount to P1,440,000. Supposing that their youngest child is 4 years old and will leave the nest at 19 years old, your coverage must be at least P21,600,000, according to Ang's formula.

Take note that the P21 million is the amount of the insurance plan you will ideally need; it is the amount given to you in the event of your death. It is not the premium, or the amount you pay the insurance company. But of course, the higher the coverage, the higher the premium as well.

"They may find the required sum assured intimidating, but this should only push them to get insured as soon as possible while they are still young and in good health," says Ang. "Income protection should be first and foremost for parents so in case they are taken out of the picture, their families will not have to go through a financial disaster."

Where do you go from here? Talk to a competent financial or insurance advisor. Find one at an insurance company you trust. Make sure you go through a financial needs analysis and a suitability assessment with the advisor, says Ang.

This story originally appeared on Smartparenting.com.ph.

*Minor edits have been made by FemaleNetwork.com editors.
ADVERTISEMENT - CONTINUE READING BELOW
Load More Stories