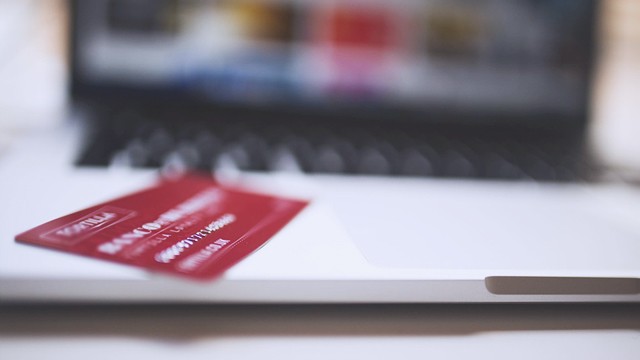 It is so easy to make purchases just by swiping a card on a machine. It can make you feel like you can buy anything you want—after all, you're not pulling wads of cash out of your wallet. This feeling of euphoria lasts until your monthly billing statement comes in. If you weren't careful with your purchases, your bill will shock you. And if you can't pay the amount in full—or worse, you can't pay any amount by your due date—the nightmare will start.

Keep yourself from spiraling into debt. Here are important things to keep in mind:

1. A credit card is a convenient tool, as long as you use it responsibly.
When you have a credit card, you don't have to bring a lot of cash with you. And in times of emergency— like, say, you need to buy medicine or anything of importance pronto—and you don't have cash on hand, you can use your credit card to buy what you need. However, keep in mind that when you use your credit card, the bank charges you not just with the amount you spent, but also a monthly interest of 3.5 percent and membership fees, to name a few.

2. As much as possible, pay your balance in full, no matter how tempting it is to pay off just the minimum amount.
When you pay only the minimum amount—or worse, when you don't pay anything at all on your due date—banks charge you compound interest, which is actually equivalent to a 34 percent interest rate a year (which you just don't pay all at once, so you're not aware that it's actually that big). So the best thing to do is always pay the full amount that you owe the bank, or, if it can't be helped, pay off the minimum amount at the very least. Don't skip a payment altogether, because if you do, the amount that you would have to pay in the succeeding months will balloon. A retired company officer explains that this amount is "five percent total amount due, or P500, whichever is higher, plus past due amount, if any, plus late charges, if any, plus over limit amount, if any." 

3. When you fail to settle your credit card bill, you will have to deal with demand letters, constant calls from banks, or members of a collection agency knocking on your door.
This can cause so much stress and might even put a strain on your marriage or your family. Usually, if you're not able to pay after 90 days past your due date, your account goes to a collection agency (a separate entity from banks). Still, you must stay calm when this happens. Plan your finances so you can settle your debt as soon as possible.





4. Credit card debt is a civil, and not a criminal, offense.
This means that you cannot be put to jail if you're not able to pay for your credit card debt. You can negotiate with your bank on how you can settle your debt. However, the banks will usually require you to settle it via post-dated checks, because when you issue a bouncing check, you can actually be imprisoned. 

5. When you get buried in credit card debt, stop using your card altogether.
Cut it up and surrender it to the bank that issued it. Then, write a letter to your bank that states your intent to settle your debt. Go to the bank and have this legally received—meaning, it should have a stamp that it was received and accepted on a specific date. Writing your bank is like telling them that "you would like to enter into some sort of agreement to manage the debt," says Pesos and Sense founder Aya Laraya. This is significant because by doing so, "you can say that interest should only be charged up to [that] date," adds Aya.

6. Try to apply for a balance transfer as a way to pay your credit card debt.
You can transfer your balance to another bank, and you can pay this off via installments for a certain number of months at a lower interest rate than the regular finance charge. "The interest rate for a balance transfer is usually 0.88% or 0.99%, which is already very low compared to the usual monthly interest rate of 3.5%." says author and financial literacy advocate Sha Nacino. 

7. When you get extra money, use it to settle your credit card debt. 
Did you just receive a bonus from your company? Or did you get an overtime pay? Use these to pay for your debt. Nacino recommends using half of your bonus to pay for your debt and saving the other half, which can have a psychological effect , assuring you that you are still able to save even if you're paying off your debt. However, finance coach Chinkee Tan suggests using all your bonus to pay for your debt in order to avoid additional expenses on interest rates. 

Read the original article ("Credit Card Smarts") in the August 2015 issue of Good Housekeeping Philippines. Log on to summitnewsstand.com.ph/good-housekeeping for more details. 



CONTINUE READING BELOW

Recommended Videos

ADVERTISEMENT - CONTINUE READING BELOW

This article originally appeared on RealLiving.com.ph.
*Minor edits have been made by the Femalenetwork.com editors. 
Comments
Load More Stories