Tech has always been seen as a male-dominated industry, and it's only been in recent years that women are being recognized an equal force of change. In the Philippines, 49 percent of STEM (science, technology, engineering, and mathematics) workers are women, and while this is a positive figure for us, the situation in other parts of the world is much different. In the US, only 20 percent of the tech workforce is comprised of women. In Europe, women fill in only seven percent of tech positions.
ADVERTISEMENT - CONTINUE READING BELOW
CONTINUE READING BELOW
Recommended Videos
This is why when Jasmin Rosales entered the industry six years ago, never in her wildest dreams did she think that her career would bring her to other parts of the world.
Jasmin took up Computer Studies at STI. "At first I thought [the course] was boring," she admits, "but while studying, I realized that there were so many things to learn."
Experiencing gender discrimination in the workplace
Following the path she started led her to work as a Quality Assurance Engineer for big and small companies in the Philippines. She has also worked for clients in the U.S.. But while those years were fruitful, they have also opened her eyes to the unpleasant realities of being a woman in the tech industry.
"There was a time when I was offered a lower pay than my colleague [who was applying for] the same position," Jasmin recalls. "Then, in my previous jobs, there were also instances when my colleagues weren't listening to my ideas or suggestions. All because I was a woman."
ADVERTISEMENT - CONTINUE READING BELOW
Fortunately, other good things came her way. She's presently a QA Engineer at Cloud Employee, a UK-managed IT outsourcing company, where she's happy with the support she's receiving. "There's equal opportunity here at our workplace and it feels great to have our management actually advocate for women in our industry. They're always supportive of us and they also encourage our growth as professionals."
Jasmin has been working on a CRM (customer relationship management) application for more than a year now. Little did she know that her effort and dedication would bring her to the U.K.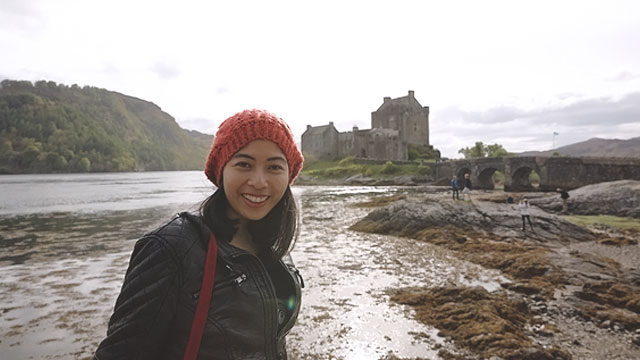 ADVERTISEMENT - CONTINUE READING BELOW
Opportunities across the seas
In just a span of two weeks, Jasmin was able to tick two things off of her bucket list: travel to other countries while doing the job she loves.
Aside from loving all things tech, Jasmin is a big fan of exploring different cultures, which was why she took every chance she could get to dive into the European experience—visiting Cavern Pub, having afternoon tea at The Shard, seeing the castles of Wales, and visiting the Highlands in Scotland.
Aside from these places, part of their itinerary was to climb the highest point in Wales: Mt. Snowdon. Jasmin grabbed this opportunity to plant the Philippine flag on the summit. A live video of her and a companion at the summit received more than a hundred thousand views on Facebook.
Although a small feat for some, this is another great leap for Jasmin and thousands of other women in tech who need someone to look up to in their field. Jasmin admits that one of her struggles is the lack of role models and mentors in the industry. "Even the community for females in technology is very small, and this results to us lacking visibility."
ADVERTISEMENT - CONTINUE READING BELOW
"There's [also] this negative notion that math is for boys, so girls get discouraged to pursue a career in tech even at a young age," Jasmin adds. "They think they don't have the mental capacity for the job."
Despite this, Jasmin believes that there's always something positive that can come out from the situation.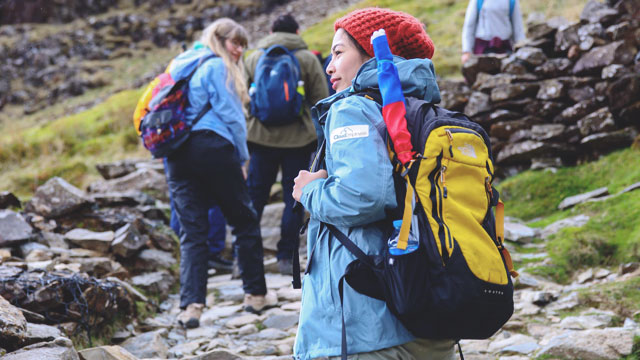 ADVERTISEMENT - CONTINUE READING BELOW
"For me, the more that tech is male-dominated, the more that women need to stay in the field. Not only to prove that [we're] equally capable, but [also] so [we] can discover and experience what a career in tech can offer. The industry is continuously expanding, and so are the opportunities. Startups which are open to new and innovative ideas are increasing in number, and they hire fresh talents regardless of the gender."
And when asked for a message to young women aspiring a career in tech, Jasmin wants to share bravery and courage:
"Gone are the days where there is a line dividing the things that men and women can do. I have female friends in tech who are rockstar project managers, developers, and QAs. We can also bring value and diversity to the field. We are as capable as men."
Load More Stories