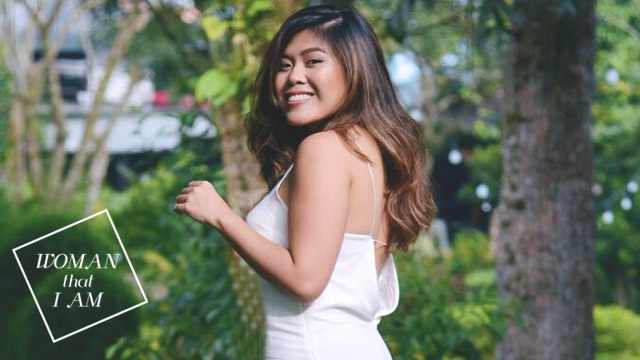 You're probably familiar with V&M Naturals, a local beauty and skincare line—in fact, you're probably using one of its many emu-oil based products. Already in its 10th year, the company has gained a loyal fanbase who can attest to the healing properties of its offerings, but the concept actually started small and unexpectantly; with a then 19-year-old Jamie Tan who saw an opportunity to help others with their skin issues.
ADVERTISEMENT - CONTINUE READING BELOW
It all started back in 2008. "My cousin had a severe case of psoriasis," Jamie shared during an interview with FemaleNetwork.com. "She's had it for a long time already, but then, it got to its worst state, na she couldn't even wear pants anymore. Her legs were bleeding, and it was so flaky pa."
CONTINUE READING BELOW
Recommended Videos
It was then that a relative from Australia introduced them to emu oil and sent them a sample. Emu oil comes from emus, birds which are only second to ostriches when it comes to size. Native to Australia, they're considered an important source of lean meat and their oils are used as lubricants and in skincare products.
"So what happened was, she used it on her legs and we saw a really huge difference talaga." Amazed by her cousin's recovery, Jamie blogged about it and found that there are so many people who are experiencing the same thing. "That's when I decided, 'Why not sell this emu oil?'"
ADVERTISEMENT - CONTINUE READING BELOW
Using her savings (and with a bit of support from her family), Jamie started researching on how to import the oil. "I felt excited… I was scared but I felt like I could do it, so I just tried.
"I looked for a big manufacturer who (could) make the products for me… and then we (imported) the products."
Later on, she expanded to other items such as soaps and lotions that included local ingredients and oils.
"We named it Venus & Mars because we wanted to promote wellness for both men and women. We wanted to show everyone that it's not just about vanity. Taking care of your skin doesn't mean that you're vain, but it's because you want to have a more holistic approach to it and you want to have better wellness."
Of course, starting a business in the Philippines isn't without its hurdles. Aside from the usual paperwork and permits, Jamie also had to look for the right people with the same goals as hers.
ADVERTISEMENT - CONTINUE READING BELOW
"Sometimes, even when they're really good… I really look at the character when I'm hiring, kasi your team will show how you can achieve more things. And 'yon nga, when I started, I was just one, so it was really hard finding the right people who want to join you for a startup... it's so hard to find the right people with the same drive as yours."
And as with every strong-willed entrepreneur, "surrendering" was never a part of her vocabulary.
"Even when I faced a lot of really tough times in the past 10 years, never did I consider giving up as an option. What I did, I just tried to take it as a challenge, and see how I can fix it from there because I really want to do this. I'm willing to do everything just to make it succeed."
A decade after the launch of V&M Naturals, Jamie still has the same vision: "I want to see it becoming a global brand and a proud local brand. I want to show the world that Filipinos can come up with quality products."
ADVERTISEMENT - CONTINUE READING BELOW
Yet as much as Jamie continues to aim for the stars, she has never considered it as something that's only about money.
"Find your passion because you can't start a business (just) because you feel like it would profit," she advised. "I didn't consider the money as my driving factor but because I (felt) like this is really what I want to do, na even if the money isn't here I'd still be doing this…
"Find your passion. (So that) even if the money isn't there, you'll still enjoy doing it." 
Comments
Load More Stories