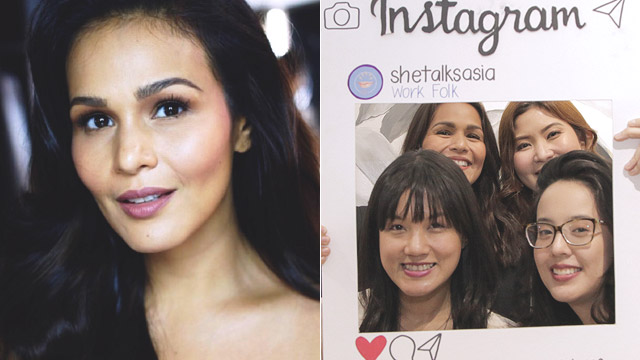 As a woman in your 30s, you have a lot of things you want to do, and admittedly, there are also a lot of things that people expect you to do. Women, it seems, have been trained to accept the fact that they should wear many hats, and that forgetting to put on one spells failure.
ADVERTISEMENT - CONTINUE READING BELOW
In the recent #STEMSisterhood: She Talks Asia x L'Oréal Philippines Tribe Meet Up for Women in Science, a valid point regarding perfection was raised. "One of the things I read is that for kids, we tend to socialize girls into pressuring them to be perfect, whereas boys, we socialize them… to be brave," said panel moderator Lynn Pinggu, co-founder of She Talks Asia and one of our #FNLifePegs. "So that when they grow up, when men apply for jobs even if they only fit 60 percent of the qualifications, they pursue it anyway. But for women, we have to meet 100 percent of the requirements before we actually apply for a job or a promotion."
#STEMSisterhood, which featured Alex Suarez, Country Lead of Bumble Philippines; Dr. Geraldine Zamora, Rheumatologist and Founder of the Lupus Bridging Fund; and Dr. Maricor "Jing" Soriano, Physicist at the National Institute of Physics at the University of the Philippines and a TOWNS Awardeel together with Carmel Valencia, L'Oréal Philippines Corporate Communications Manager, discussed how this goal of perfection can actually be counter-productive, considering that in many science and technology-related industries in the Philippines, entering is less of an issue than the actual drive to do so for fear that the craft can't be learned.
ADVERTISEMENT - CONTINUE READING BELOW
Recommended Videos
Dr. Maricor noted that she was, in fact, "one in a million" as there were only a few female physicists in the country. "You should have more role models in the media," she suggested, citing how a lot of children had wanted to become cops due to the series Probinsiyano. "What if we had a scientist heroine in a `tele-serye?"
Dr. Geraldine added that aside from increasing the visibility of people in STEM that young women can look up to, it also helps to destroy stereotypes at home. "When you talk to the children you get to tell them that effort is more important, so that they don't think that being a girl is going to give them any barriers," she explained. "Also, it's not gonna make a boy feel like, 'You know, I shouldn't help my wife when we're home, because all I was told when I was young is I should work so that I can provide for my family.'
ADVERTISEMENT - CONTINUE READING BELOW
"It also helps prevent problems in the future—the stigma—that the men should be the providers. It's going to address a lot of problems."
Fighting the stigma which brings about the unconscious need to always be the perfect Stepford woman can also lessen the misgivings about aggressively jumping into a STEM industry that one has always wanted, even through a career shift.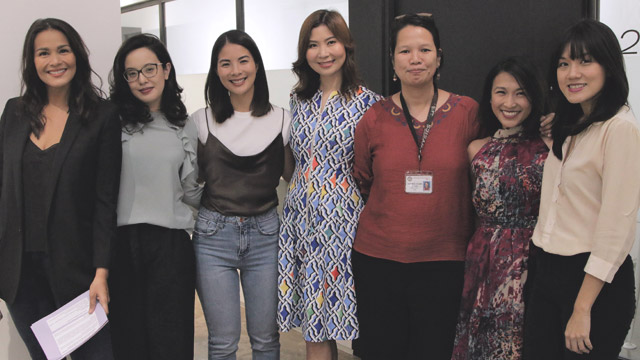 ADVERTISEMENT - CONTINUE READING BELOW
"It all starts from telling stories. And that sort of leads to breaking stereotypes. It's also celebrating the fact that there are many different paths," shared Alex, who revealed that prior to joining the tech industry, she had no engineering experience and didn't hold a math degree. "I had a degree in business. I was in finance the first six years of my career.
"It wasn't planned or a linear path of me. My first tech job I had was an internship in the States. It was with a start-up that had grown extremely fast. Within a year, they laid of 80 percent of the work force, and I was one of them. So I lost my first job in tech."
She noted that the beauty of STEM is that it's open to every one and anyone who's interested, oftentimes regardless of what industry one is coming from. And if additional knowledge is needed, there are many ways to get up to speed. "We're living in an age where… you can access so many things online. You can teach yourself—whatever stage you are in life, whatever stage you are in your career."
ADVERTISEMENT - CONTINUE READING BELOW
The bottom line is that whatever path you choose, it's okay to go for it and that you shouldn't fear stumbling along the way. It's also okay to not be able to be able to catch all the balls you're juggling every single time.
"I feel like women—not just in STEM—women are pressured to do it all," said She Talks co-founder Iza Calzado. "Now it's also expected that the minute you have a baby you go back to your pre-baby weight, and then you're also handling everything, your career…"
ADVERTISEMENT - CONTINUE READING BELOW
She cited that it's okay to be a bit more forgiving of oneself, and at times, ask for help. "I love what [Dr. Geraldine] said—it's okay if you can't do it all… We get so pressured to do everything, and I guess the message that we should impart to every person here today… it's okay to sometimes say 'hanggang dito lang ako for now.'"
So ladies, while it's great to strive to be the best in everything, it's okay to cut yourself some slack. It's also okay to be brave and aggressive enough to pursue what you really want to do in life. The point is to know your priorities without losing sight of what your heart wants, and to accept that as you journey towards your passion, you'll also need moments of rest.
For more updates on She Talks Asia, follow them on Facebook.
ADVERTISEMENT - CONTINUE READING BELOW
Load More Stories