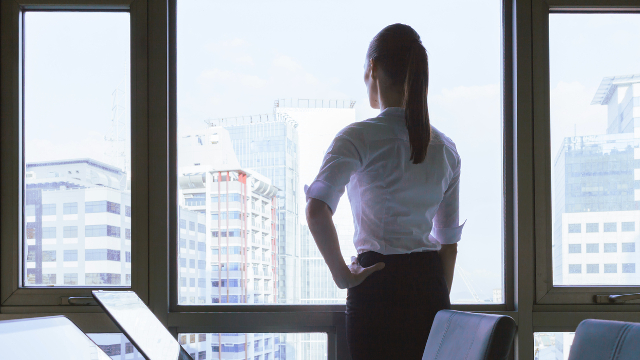 You've got a love-hate relationship with your job, but you know that you're a professional—you always strive for perfection, no matter how big or small the task is. You're always fully invested in everything that you do (so much so that you can't help but cry at roadblocks and frustrating moments) that sometimes you feel like you're about to burn out. Then you begin to ask yourself if putting in so much effort is even worth it.
ADVERTISEMENT - CONTINUE READING BELOW
That's when you begin to question if it's okay to not push for perfection all the time. To make a few mistakes, to be content with what you've managed to do. You know what? Yes, it's okay. It's okay not to be 100 percent every single day. It's okay to give yourself a break. It's not about being mediocre at all. It's pacing yourself and giving yourself time to breathe. It's preserving your sanity.
CONTINUE READING BELOW
Recommended Videos
We know that you want everything you do to be perfect, but the idea of perfection can be what's keeping you from appreciating your own efforts. Psychotherapist Ilene Strauss Cohen Ph.D. summarizes it concretely on Psychology Today:
 "It's that feeling you get when you expect things of yourself that you'd never expect from others. It's working yourself to exhaustion in hopes that you'll feel whole, complete, worthy. It's basing your self-worth on external accomplishments, feeling like you have something to prove all the time. It's piling on the emotions of guilt, burnout, and self-hate. It's always coloring inside the lines and giving yourself the metaphorical whip if you screw up."
ADVERTISEMENT - CONTINUE READING BELOW
If you know that feeling all too well, then you need to pause. You need to realize that not everything is within your control. Processes falter. Things break down. And while you rally against mistakes and create failures, they will always be a part of your life, and often serve as a turning point. 
Which brings us to this: working at 110 percent all the time is not healthy. Pushing yourself to be perfect non-stop can cause you a great deal of stress you neither need nor deserve.
Look at it from a different perspective: instead of aiming for perfection, aim to do your best given your current situation. Maybe you're sick and can't fully function; then do what you can without putting your health on the line. Maybe you don't have the materials or the resources to shoot beyond your targets; learn to make do with what you have. This doesn't mean that you're not aiming for quality. Things may not be perfect, but what matters is that you did your best.
ADVERTISEMENT - CONTINUE READING BELOW
So calm down and learn to take it slow. If you did your best and you think the result still isn't up to par, let it go and try again. Maybe the coming circumstances will be different. The game isn't about being perfect, after all: it's about accepting that you're in the constant process of learning and relearning how it is to be the person you're meant to be. As life coach Fiona Buckland says in an interview on The Independent, "Rather than seek perfection in all things, we might do better to drive for excellence or raising the bar… Notice when and where the pleasurable stress of a challenge ends and toxic stress begins. Take a look at your values, and decide where you really want to place your effort in the time you have."
You're doing what you can, girl. Be kinder to yourself.
ADVERTISEMENT - CONTINUE READING BELOW
Load More Stories