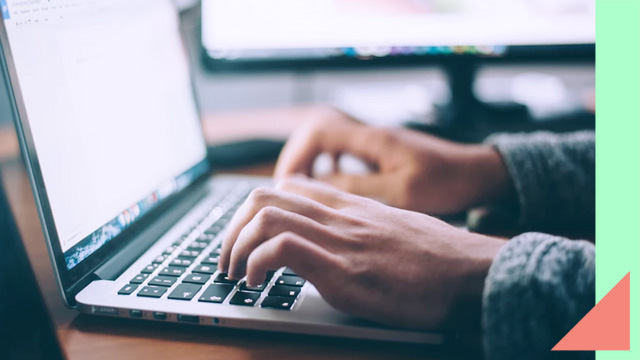 With everyone either staying or working from home, you've probably experienced bad to zero internet connectivity at one point or another. You've asked, gotten frustrated, and probably threw your hands up in surrender at the many times you thought that nothing was working, and I totally feel you.
ADVERTISEMENT - CONTINUE READING BELOW
READ MORE ABOUT WORKING FROM HOME:
I have been a "regular" on a certain internet provider's Facebook page, asking time and again about why I keep on losing my connection, which can get very annoying as I've been working from home. After a lot of back and forth, here are a few things I've learned about asking for better service (which will probably validate what you've already been doing all this time):
CONTINUE READING BELOW
Recommended Videos
If your question is quite specific, skip the Messenger bots.
Don't get me wrong—there are times when these automated replies on Messenger actually help, especially when they filter your concern enough for a customer care representative to take over, but there have been bots (and I have experienced these) that only give you the round-about, and you end up not being able to resolve anything at all. One of the most frustrating things ever is when you're asking for help and you know that you're not even being acknowledged. If the automated replies solve your issue, then that's totally awesome. If not, you can…
ADVERTISEMENT - CONTINUE READING BELOW
Leave a comment on their social media pages.
Yes, I know everyone's been doing this—but, as you've probably already noticed, the vitriol on these threads are neither good nor effective. For one thing, having a complaint isn't an excuse for being rude or mean. Remember that customer care personnel are also going through what everyone's going through—fatigue and trauma caused by the COVID-19 pandemic—and while yes the service may be less than favorable, they don't deserve being at the receiving end of incoherent anger.
Drop a comment citing your issue. Be firm, but remain respectful. You're more likely to get a reply when you're clear about what you need.
Email, email, email.
The thing about sending emails to helpdesks is that more often than not, the issue is already resolved before you even get a reply, and you end up not having any idea about what happened. It still really pays to do this step, as it's best to exhaust all possible means of communication—plus it's always good to have something on file when you need to follow-up.
ADVERTISEMENT - CONTINUE READING BELOW
Call, call, call.
Sometimes hotlines work, sometimes they don't, but I was lucky enough to have had my call go through a few times. It's always best to manage to get a hold of someone, as not only will your concerns be properly addressed, but they can also explain the cause of delay.
For my case, there have been upgrades in our area, plus according to the customer care representative, they're really short on staff. At least from that I was able to manage my expectations and to find alternative means until the connection got better.
Be relentless.
If by some chance nothing really works, it pays to be makulit but still courteous. Post your follow-ups on their social media channels—daily, if you have to—as they're more likely to answer there.
Use other modes to connect with your provider.
Someone told me that sometimes, looking for internet provider officials on platforms like LinkedIn or other professional networks does the job. If you manage to find a link, you can actually send them a message about your concern.
ADVERTISEMENT - CONTINUE READING BELOW
The reality: sometimes nothing will work.
When you're paying for a service, you expect that you're given service. Your patience can only hold out for so long, but we all have to remember that these are unprecedented times. Though it's tempting to cut your subscription, hold back the urge to do so because it may be harder to get a new one given that most providers are working with limited manpower at this time. (Besides, having your service cut would take a long time as well.)
I'm not saying that tiis na lang. Hindi puwedeng gan'on, and your frustration is valid, but you have to know that your concern will eventually get addressed because your provider is under contract to do so. If nothing works at all, you can opt not to pay your bills (because you can contest that you're not receiving any service) or you can raise it to the appropirate government agency. 
ADVERTISEMENT - CONTINUE READING BELOW
READ MORE ABOUT WORKING FROM HOME:
The good news is that according to the news, these companies seem to be gearing up for new updates and tech. Just remember that it pays to continue being kind with your dealings (within the bounds of mutual respect, of course). It's not easy to do so, but that will get you further.
Comments
Load More Stories