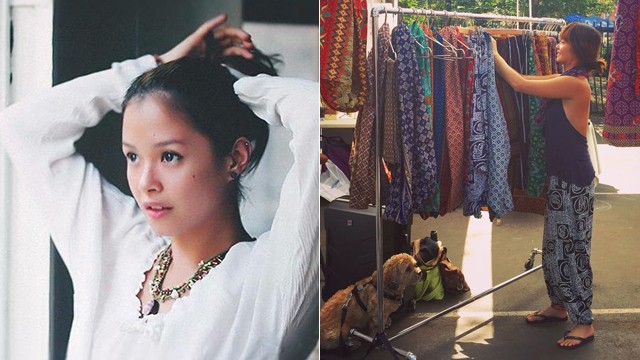 I probably went through almost 10 different jobs before finally finding my niche. I worked in a bank, a foreign exchange brokerage, merchandising, news and current affairs, an online social shopping site, a yoga studio, and Waldorf School, just to name a few. 

It was a mix of fun and excitement but also of insecurity and uncertainty. People like me get a lot of flak for jumping from one job to another. Understandably, it was frowned upon by my parents and the companies I would apply for. In most job interviews, I would have awesome rapport with the interviewers and we'd instantly click—until they'd take a look at my resume and notice the number of companies I've worked for (and the tenure!). They would immediately give me a look of doubt and say something like "You don't seem to last in a company. Why so?" Whoops, there goes my luck.

Sure, there would be some who would admire it and see it as being adventurous. But for many, this was considered a red flag. At the same time, I was seeing my ex-colleagues, who stayed in the same companies, now thriving, getting promoted, becoming bosses, hence getting higher pay. I, on the other hand, remained within entry level in most of the new organizations I joined. 

Even I started questioning myself and my decisions. Why do I give up easily? Why do I get so bored so quickly? Why can't I focus and stay in one company? Why do I have a hard time keeping a 9-to-5 job? But I kept on going and tried out different jobs anyway. Then something great happened. A startup was looking for someone to help them with their marketing. The startup seemed so cool and fun. I decided to apply in my unyielding attempt to find a suitable job and organization.

In the interview, they only cared about my interests and hobbies. The interviewer just wanted to get to know me. It was the longest and most fun job interview ever. So, I got the job! Yay! The office was at a new chic building in BGC. We did not have cubicles. We all worked closely together and it was a creative space. We had a Nintendo Wii, a bar, a pool table and a huge dining area. I was happy. The best part was, they paid me for my crazy ideas. I was given a budget to do fun guerilla marketing projects every month. It ticked all the right boxes. I loved the company's culture, the incentives and salary, the bosses, my young talented colleagues, the workplace environment and what we did for our clients. I believed in the company.

ADVERTISEMENT - CONTINUE READING BELOW

I lasted with them for 3 beautiful years and I was promoted twice. My officemates became like family and we naturally worked well together. 

They also allowed me to do the things I loved outside of work. I could leave work early as long as I was done with my daily tasks to make it to my 6:30PM yoga class. I was allowed to bring stress reliever toys such as juggling balls, pairs of poi, a levitation wand and a hula hoop (which our CEO loved borrowing) and convert my work station into a circus arts stall. But what I am most grateful for was when they allowed me to go on a 15-day leave to do the Waldorf Early Childhood Education Teacher Training by Rudolf Steiner Education in the Philippines. I was learning and growing. I felt motivated, empowered and stable.

Everything was going great, but I couldn't help but notice that there was still something lacking. There were things that I have always longed to do, things that made me feel alive, things that I wanted to be surrounded with throughout my life—there I was again! Ayayay. One day, I decided to clear my mind to write down all the things that made me the happiest and another list that consisted of the things I thought I excelled at naturally. The three most consistent things that came up were Flow Arts, Children and Yoga.

And then it became clear to me. I made the hardest decision of leaving the company that took care of me, made me happy and paid me well. It became my comfort zone. It was always easy for me to leave but this time it was different. But I just jumped into the uncertainty! 
CONTINUE READING BELOW
Recommended Videos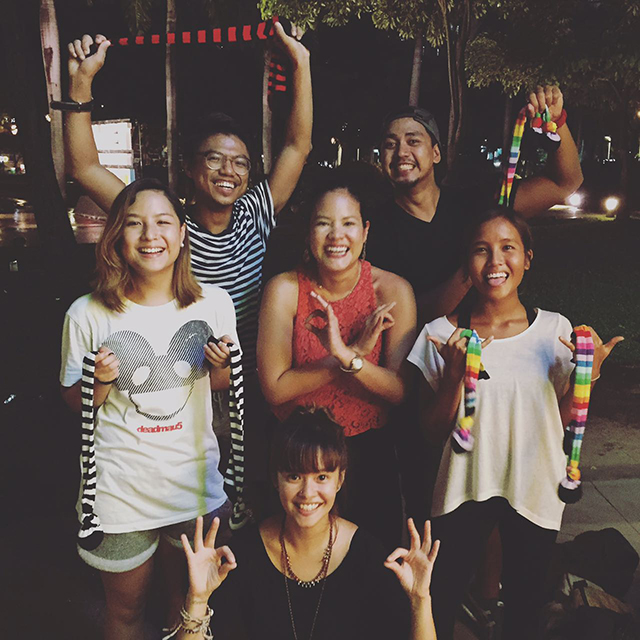 I followed my passion for children and holistic learning and so I became a Waldorf Teacher. At the same time I spent more time exploring Flow Arts, my other love! I did workshops and fire dancing gigs in festivals and camps. I started training to be a yoga teacher and began teaching for Philippine Surfing Academy.

Consequently, being a teacher and dancer rekindled my love for creating so I designed my own dancing pants (a.k.a. Thai pants and Alibaba pants, the ones we use when we perform). A lot of friends wanted a pair as well because you'd have to get them from Thailand, Bali or Cambodia. So I asked my mananahi to make some more for my friends. My mananahi and I enjoy working together. She loved making the pants. I also realized how much I love making clothes and sharing them with people. I also figured that hardly anyone makes these harem pants or this type of comfortable clothing locally. So I decided to start a clothing line called World of Patterns. We started making clothing for playful people with itchy feet, clothing that was fit for travel, play and dance.
ADVERTISEMENT - CONTINUE READING BELOW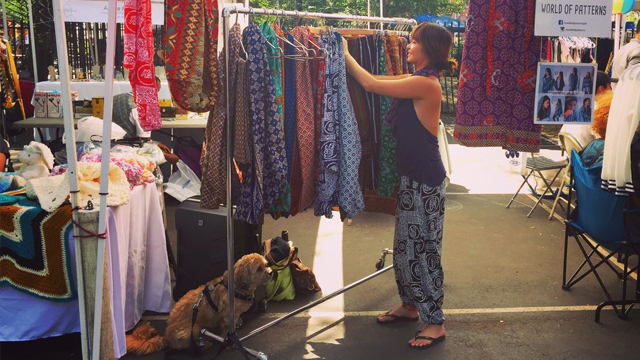 I was starting to make my passions sustainable. And since I loved what I was doing, I found myself genuinely wanting to learn more and progress naturally followed. I get excited waking up early in the morning to start working on projects. I feel motivated because I know all my efforts are going towards something I love.
ADVERTISEMENT - CONTINUE READING BELOW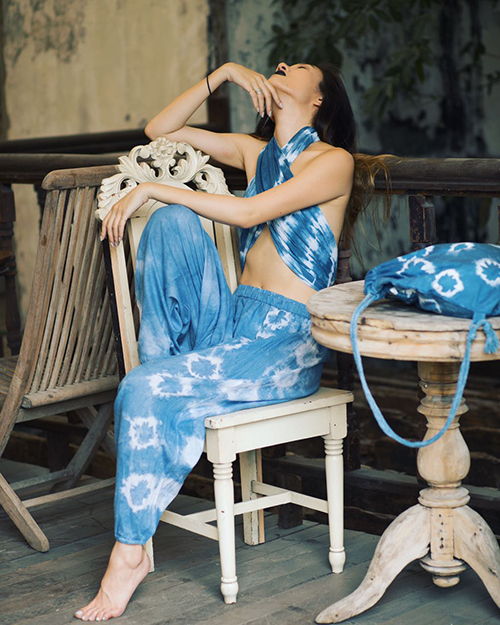 The best part is, I hold my own time. I have more time with my family, my friends, surf, travel and volunteer work. I'm doing a kids camp with CISV in October. I'm excited about that. I am writing this article in Charlie Does in Baler after a morning surf session he-he. 
ADVERTISEMENT - CONTINUE READING BELOW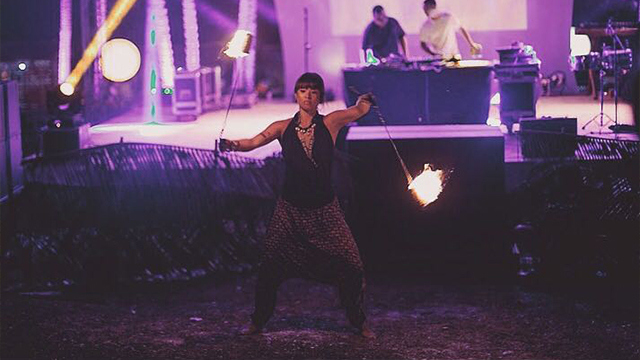 In retrospect, I realized that this nomadic trait of jumping from one job to another was pivotal in finding my joyful path, that it was okay to try out as many jobs as I wanted while I was young. It helped me understand myself more. I got to know my strengths and weaknesses, what I enjoyed doing and even what I despised doing. 

I was searching outwards for security, validation and fullfillment, but it was when I started looking within, being real to myself and following my heart, that I began to excel. I'm lucky I found what I truly love and have passion for, that extends far more than myself; something that goes beyond just a means to an end.

Of course, this path is not for everyone. I'm not saying you should quit your job and do your own thing. Many of my friends who are with big corporations in different industries are making huge impacts and contribitions to society.  We all have different paths—and I'm just happy to have found mine.
ADVERTISEMENT - CONTINUE READING BELOW
Load More Stories