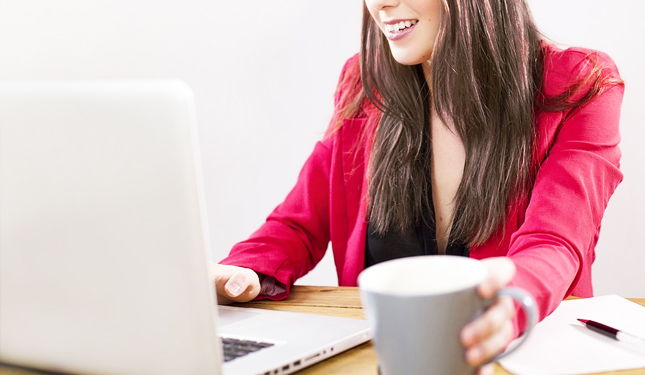 Building a career isn't easy. You may be in the job but you love, but there are days when you feel that your skillset is not good enough for your position. At times, you probably don't feel like you're getting the fulfillment you thought you'd get at the beginning, and the small blunders that you make only add to your insecurity.

Dissatisfaction is sometimes a mindset. If you think you're ill-suited for the job that your colleagues think you're perfect for, maybe you just need to shift to a more positive perspective and create better habits. Turn your workplace boo-hoos into yahoos with these tips that can help you be a better version of you.

1. Be punctual.
The very first thing that can help you is being at your job on time. Punctuality plays a huge role in increasing your efficiency, as this gives you the space you need to relax from your commute and to actually take stock of the things that you need to get done. Making punctuality a habit doesn't only give you enough time to let yourself focus, but also helps you feel good and stress-free about starting your day.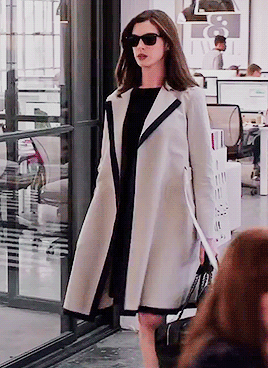 2. At the beginning of your shift, make a task list on paper, not on your computer.
You may say that you've already got your checklist saved on your phone, but writing down your tasks actually helps you remember them better. According to Medical Daily, jotting important matters down increases your ability to internalize ideas, aside from giving you the flexibility of being able to use more efficient ways of annotating. Only turn on your computer once you're done, and add more to your notes in case your email inbox presents you with additional workload.

3. Create your own work flow.
Your office may have its own work flow, but creating your personal system can up your efficiency even more. From how you file your documents to clearing out your "in" tray on a daily basis, these small changes can help you better contribute to the bigger picture.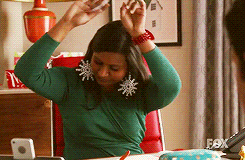 4. Make mini-deadlines within the day.
Work can be a drag, especially if you have huge projects that seem insurmountable. Break down a huge task into little tasks which are attainable, and then make mini-deadlines for yourself. Time management is key in keeping your performance levels up.

5. Create your own deadline-before-the-deadline.
If you're due to submit a report a week from now, do your best to finish it two days before the deadline. Making sure that you're ahead of schedule gives you enough allowance to move around should something go wrong.

6. Make a playlist that will help you focus.
Music can be a very important part of your work day. It can shut out the noise around you and enable you to zone in what needs to be done. Prepare yourself a relaxing, non-intrusive playlist which you can go back to when things seem cluttered. If you don't know where to start, there are many music apps such as Spotify and 8tracks that can provide you with songs and pieces that can get you through the work day.

7. Finish a book about your industry every two months.
Experience may be the best teacher, but books are treasure chests of knowledge that one can't do without. Whether you choose to flip through pages or to swipe them across your screen, books can and will help you learn more about your craft that you can ever imagine. Try finishing a book on your expertise every two months. You'll definitely improve your skills in leaps and bounds.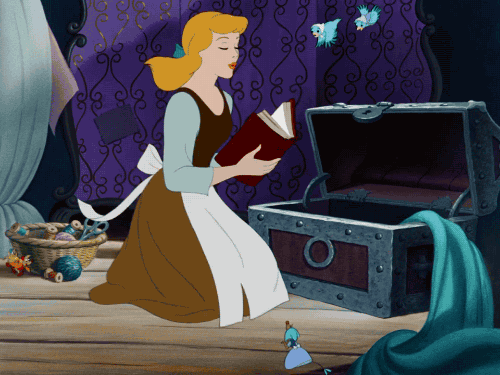 8. Join the online conversation.
There are a lot of resources online from which you can learn from, but don't forget to listen to thought leaders who give their two cents on websites, forums, and social media. TED Talks are gold mines of inspiration and education. Who knows? Aside from everything that you can learn, you may also start relationships that can be beneficial to your career.

9. Attend seminars.
Take advantage of the seminars that your company sponsors, and if you have the extra money and the time, try enrolling in classes on your own. There are many online short-courses that are offered at cheap prices, and some are even given for free. Attending seminars won't only equip you with the tools you need to improve your skill set, but also serve you well if ever you choose to move to another company.

10. Invest in higher education.
There are many who take time out from work to pursue higher education, and if you're willing to invest in it, you'll reap great rewards.

11. Get certified.
There are many careers that are beefed up by certifications. From Six Sigma trainers to project managers, nothing says "I got this" more than getting certified. A certification rounds you out in terms of knowledge and experience, and gives you more credibility among your peers.

12. Practice.
To stay sharp and ahead, it's always a must to practice your skill. According to Student Science, doing something over and over again can actually rewire your brain and cause neurons to fire faster for quicker and more efficient processing.

If you can, practice outside of work. Use what you know for other personal projects. Whether you're a writer or a software developer, honing your craft repeatedly will help you attain something close to perfection.

13. Observe and take notes.
Focusing on your job is great, but you should remember to also be aware of what's going on around you. Jot down one observation in your office a day, such as what would entail the quicker processing of your check request, or what kind of file formats can be opened in your boss' Ubuntu-run computer. These little things are like the oil in your cogs; these can help you finish your tasks faster.

14. Study the competition and learn from their best practices.
Make this a habit: In the morning, check newspapers for ads, features, and press releases of your competition, and after lunch, check on any updates on their social media platforms or any digital ads that may pop up high-traffic websites and blogs. Study their strategy and see what they plan to do next. Doing this won't only improve your chances of getting ahead of your competition, but also give you insights that you can use.

15. Take well-deserved breaks every hour.
The JAMA Network posted a study saying that sitting for more than three hours a day can shave two years off your life due to higher risks of obesity, diabetes, cancer, and cardiovascular diseases, so if you're working a desk job, make sure to stand up and walk around every hour to help relax your body and your brain.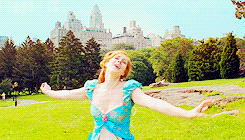 16. Check for holes in your plan every week.
At the end of the week, take stock of how you did. Were you able to finish all that you needed to do, or were there things that you missed? Looking back can help you improve on your personal workflow and immediately push you to apply the needed adjustments.

17. Have time to hang out with your team.
All work and no play can make you a dull girl, so allow yourself to unwind with your team. Join them for lunches, or go out after office hours for a couple bottles of beer. Strengthening your relationships with your colleagues will result in better dealings in the workplace.

18. Get to know someone from another department at least once every couple of weeks.
Any career entails working with other people. Do your best to get to know someone new in your office at least once every two weeks. Create internal networks and build sincere relationships. Working with people you can get along with helps a lot in getting things going.

19. Learn to slow down.
Aiming for the stars is great, but it's also important to learn how to slow down and take a breather. If things get too rocky, sit quietly in your chair and take 10 slow and deep breaths to calm yourself. Slowing down can give you a new perspective and a better idea on what steps you need to take.

20. Unplug.
At the end of the day, learn to unplug. Don't open your office inbox or answer text messages that can be addressed the following morning. Knowing how to distance yourself from your job can give you ample time to rest and enjoy your personal life, which in turn, will give you great work-life balance, enabling you to produce better results.
ADVERTISEMENT - CONTINUE READING BELOW
CONTINUE READING BELOW
Recommended Videos
PHOTO: Pixabay; GIFs: Giphy
Load More Stories