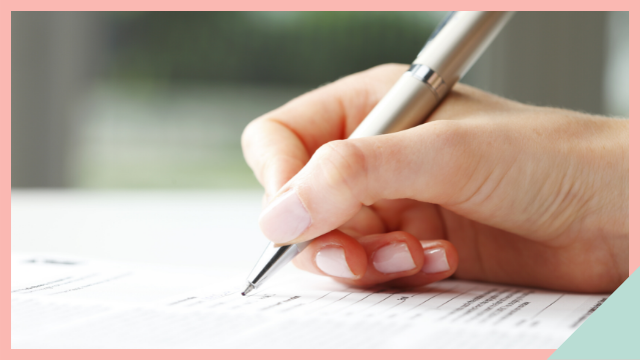 One of the valid IDs that many Filipinos rely on is the TIN ID. Aside from being a valid identification, a TIN ID usually indicates that you are a law-abiding citizen.
ADVERTISEMENT - CONTINUE READING BELOW
If you already have a TIN number but don't have the government ID yet, here's how you can obtain yours in pretty simple steps!
What's a TIN ID card? 
TIN stands for tax identification number. As the name suggests, this is a number assigned to a person who will be paying taxes in the Philippines. Only one TIN will be assigned to a person and that number will be used whenever he pays taxes to the government. 
The Bureau of Internal Revenue (BIR), the government agency tasked with collecting taxes from individuals and businesses, is responsible for issuing the TIN ID card. The card will have your name, your TIN number, signature, date of birth, and when the card was issued. To help make it more usable as a form of identification, space has been allocated for attaching a photo to the card. 
A TIN ID card is useful for identification purposes since it's a government-sanctioned valid ID. Moreover, having a TIN ID card is useful for providing credibility to your employers, clients, and other people of authority. 
ADVERTISEMENT - CONTINUE READING BELOW
Recommended Videos
Where to get a TIN ID card?
You can request a TIN ID at the Revenue District Office (RDO) where you are registered. Remember that you can't just visit any branch to apply for a TIN ID.
To check your designated RDO, you may call the BIR Customer Assistance Division (CAD.)
How to get a TIN ID
Applying for a TIN ID is a simple and straightforward process.
Go to the RDO where you are registered. 
Show a valid ID to confirm your identity.
Be sure to check the info on your card.
Have your card laminated with your photo on it.
Are TIN ID assistance services legal? 
No. The BIR has already warned the public against individuals who offer assistance for getting a TIN ID on Facebook.
In an advisory, the BIR said that "TIN cards are not for sale and are only issued/released by BIR. TIN cards issued/released by individuals or persons are considered illegal or fraudulent. Furthermore, please be reminded also not to transact TIN matters with Unauthorized BIR personnel, Non-BIR personnel or through unofficial online sites."
ADVERTISEMENT - CONTINUE READING BELOW
What to do if you lost your TIN ID?
The good news is that you can always get a replacement! Here are the steps you can follow:
Get an Affidavit of Loss notarized by an attorney.
Go to your designated RDO and submit the BIR Form 1905 (

Application for Registration Information Update)

 along with the Affidavit of Loss.
After completing these steps, you can then get your replacement ID card. 
Female Network is now on Quento! Click here to download the app and enjoy more articles and videos from Female Network and your favorite websites!
Load More Stories