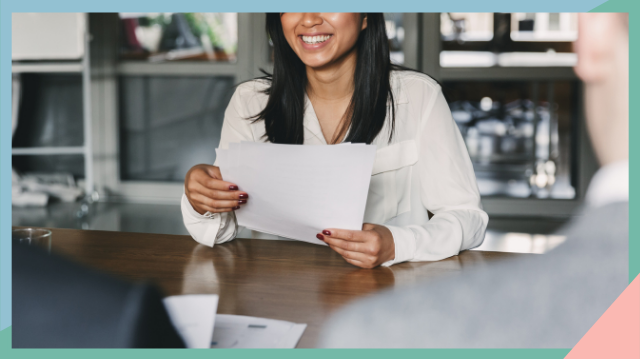 No matter how much you prepare for a job interview, there are just some questions that are pretty tricky to answer. An example of such a question is, "what is your weakness?" Is there a right or wrong way to answer this? How does one approach this question without harming their chances of getting hired?
ADVERTISEMENT - CONTINUE READING BELOW
During Female Network's Usapang Trabaho session on Calamansi, HR & OD Consultant Shane Pearl Palcis and online educator Lyqa Maravilla shared some insights on what an interviewer is really trying to find out when asking this question and how to answer it in a way that builds us up as professionals.
How to answer what's your biggest weakness
Not sure how to respond? Here are some points to consider when coming up with your answer. 
1. Provide a real weakness
Gone are the days when giving a cliche answer like "I'm a perfectionist" would cut it. In fact, according to Shane, most HR professionals want to hear genuine responses from interviewees. "We would really like to know how self-aware you are and if naa-identify mo ba yung mga weak spots mo and if you are that honest to yourself." 
According to her, weaknesses could either be skills-based or personality-based. The former is pretty self-explanatory as it mainly revolves around the tools and skills related to the requirements of the job. While the latter are personality traits that could possibly hinder your performance and how you deal with things at work. Examples of these are poor people skills or not being able to take criticism constructively. 
2. Share what you are doing about it
It's one thing to be aware of your weak points and another to be working on improving them. Shane emphasizes the importance of showing how you are taking steps to better yourself. For example, if your weakness is skills-based such as not doing well with a particular tool or software, what are you doing to improve your knowledge of it. Likewise, if it's personality-based such as difficulty opening up to people, what steps are you taking to address this.
3. Expound on your "but"
For Lyqa, you should also explain how you are managing work-wise despite your shortcomings. "Kasi, every time we say something as a weakness, you can always add a 'but' naman to that. And that is the time you can reframe it [into] a challenge that you are trying to overcome."
4. Stick to the facts
Another fail-safe approach is just mentioning something that you do too much of as a weakness. "For example, sa akin, the way that I would talk about this is I tend to overwork. I tend to focus too much on a task," she said. You can then work the conversation into why you want to join the company or why you'll be a good addition to it.
ADVERTISEMENT - CONTINUE READING BELOW
5. Be comfortable with sharing your weak points
Both Shane and Lyqa encourage interviewees to be honest about their answers. "Kasi naman we recognize and we acknowledge the all of us have weaknesses," said Shane. "So usually we do not want to hear the answers na 'wala talaga eh'." she added. 
According to Lyqa, "You know getting hired, or like the entire interview process is like selling yourself. Kasama yung disclaimer dun. Lahat ng flaws natin, we have to be upfront about it. But then again offer up yung pwede nating gawin kahit na may ganun."
READ MORE: 
How to Write a Job Application Letter (Plus a Template You Can Download)
How to Intelligently Answer These 19 Job Interview Questions Without Lying
Tips to Help You Ace Your Virtual Job Interview
Use These Words in Your Resume If You're Planning to Change Jobs
Load More Stories