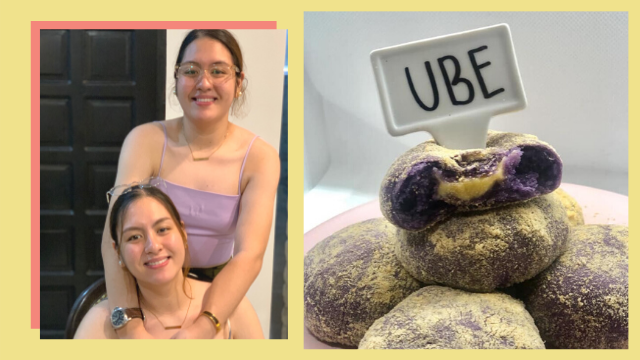 There must be a metaphor somewhere about becoming an entrepreneur and making bread: both are challenging in their own ways and in need of time and patience to build success. Whatever it is, twin sisters Bianca and Regina Lopez have somehow caught on to it, and they're determined to do what it takes to achieve their business goals for Miss B's Infused Honey and Specialty Bread, their ever-growing brainchild, even in the midst of the COVID-19 pandemic.
ADVERTISEMENT - CONTINUE READING BELOW
Humble beginnings
Bianca and Regina only had P5,000 as their starting capital for Miss B, their now-popular online bakery and retail store. "We borrowed money from my parents after telling them about our business idea," Bianca shares. "We're very fortunate to have parents who have been nothing but supportive to both of us." 
When the Lopez sisters got their business up and running, it wasn't long after they hit a few bumps on the road—one of which was trying to sell pandesal at the right time of the day. "Typically, Filipinos prefer to eat pandesal for breakfast, but since we lacked the manpower, we couldn't have it ready at that specific time!" Regina laughs. "It was just Bianca and I who were preparing the dough and baking. On those days, we'd wake up at 4:30AM and finish baking at 4:00PM." In addition to limited manpower, Bianca and Regina could only accommodate a limited number of orders per day, which prolonged the wait time for those queued for their orders. 
ECQ sales boom
When everyone was urged to stay in during the lockdown, that's when word about their business really got out. Miss B was closed for business at the start of the Enhanced Community Quarantine (ECQ), until someone asked if they could order bread to give to frontliners. Little did they know, this window of opportunity allowed their sales to go up even during the crisis. 
ADVERTISEMENT - CONTINUE READING BELOW
Soon enough, more customers took interest in their homemade breads, but meeting the pan-demand was a struggle at the beginning of ECQ, as it was difficult to have ingredients and supplies delivered to them. "It was so hard to go around since most stores were closed," says Regina. It didn't help much either that grocery stores and supermarkets were nearly impossible to enter due to physical distancing restrictions.
ADVERTISEMENT - CONTINUE READING BELOW
Regina notes that, in spite of the ECQ demand, their pandesal sales still did a lot better prior to the quarantine. "I think it's because there's more competition today, and millennials our age are learning how to bake their own bread," she explains, "but that's why we've diversified into other products as well."
Ahead of the curve
Before the 22-year-old business owners started selling bread, they sold infused honey, which explains their complete business name. "It was completely Bianca's idea," Regina says. "We never ran out of honey at home, so we'd use it for salad dressings and chicken marinade." From spicy honey, they've created more concoctions, like honey infused with lemon, cinnamon, or truffle. 
It was also Bianca's idea to start selling pandesal, and since adding it to their menu, along with its different flavors, their Ube Pandesal is one of the crowd favorites from Miss B. From then on, they've expanded their menu to more delectable items, like their Thousand-Gram Dirty Brownies, Basque Burnt Ricotta Cream Cheese and Cheesecake, as well as a variety of lava cakes and flatbreads. As for their beloved pandesal? "We've recently added Milky Ube Cheese and Milky Classic Cheese Pandesal to our menu!" Bianca shares. 
ADVERTISEMENT - CONTINUE READING BELOW
ADVERTISEMENT - CONTINUE READING BELOW
Working with family
You might have heard from older relatives and friends that it's not a good idea to start a business with your loved ones, as business matters could create discord in your relationship. For Regina, however, she believes the opposite. "I think Bianca and I have this very close bond, and I always see her as an extension of myself."
But of course, whether you're working with family or even with a colleague, you can't avoid disagreements about the business. "We would always have arguments about how much we should sell or have petty fights about when we should restock our supply," Regina says. 
At the end of the day, both sisters want nothing more than what's best for their business in order for it to flourish, so those arguments eventually fizzle out without leaving any strain on their relationship. "It always ends up with us laughing about what we fought about, then eventually, we resolve our disagreements."
ADVERTISEMENT - CONTINUE READING BELOW
Her sister's keeper
Miss B's menu was primarily created to appease a sister's cravings. "Bianca would always ask me to bake or cook for her," Regina shares. She took a year off after graduating college, and contemplated between starting her own business or dip her toes in the corporate world. 
Bianca, on the other hand, was just about to finish college when she became the spark Regina needed to take the entrepreneurial route. "She's the reason why we started Miss B—because of her cravings and the confidence she had in me," Regina explains. "Eventually, she convinced me that what I was baking was worth selling to other people."
Miss B's startup takeaways
Be patient and trust the process.
"We learned that rushing things wouldn't do us any good, just like with our pandesal," Regina cheekily shares. "If you don't give the dough time to rise, it wouldn't be as delicious." Finding out the right bread recipe took some time for the sisters to master, too. "We had to try different techniques, ingredients, and recipes to find the one we were satisfied with."
ADVERTISEMENT - CONTINUE READING BELOW
Learn to wear different hats.
"You have to remember that being an entrepreneur is really a 24/7 job," advises Regina. "Bianca and I wear different hats, whether as accountants, marketers, or research and development engineers." Bianca also learned how to bake to help her sister in the kitchen when more orders were coming in. "You should be ready to do everything in your business at the very beginning."
Be goal-oriented.
For Bianca and Regina, they lay out specific steps on how to achieve business goals. "These will help you concretize your ideas for your business," Regina says. "No matter how it looks on the outside, you should have faith in yourself in what you're doing, and that it will eventually pay off. Trust that every step forward—or two steps back—still brings you closer to achieving your dreams."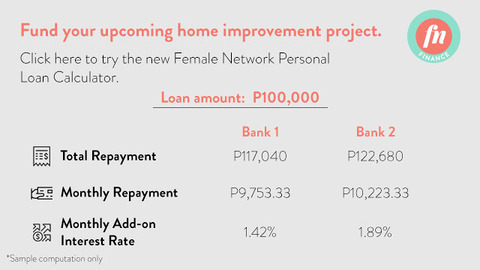 ADVERTISEMENT - CONTINUE READING BELOW
Load More Stories