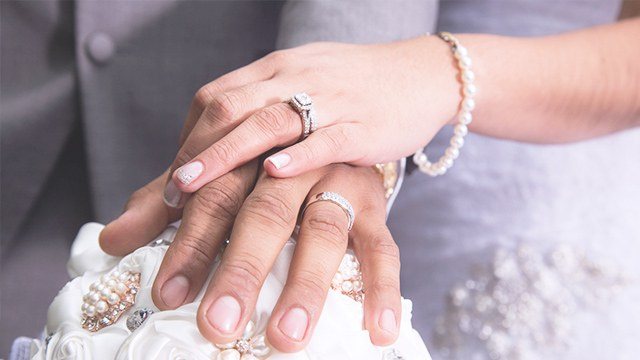 When I announced to the world that I was getting married at 20 years old, naive little me was shocked with the reactions I received. "You'll miss out so much in life." "You won't be able to do the things you want to." And every other iteration of those lines. I believed, and in some degree I still do, that marrying the right person should be the perfect complement of two individuals.
ADVERTISEMENT - CONTINUE READING BELOW
As I learned through the decade I've been wed, it's not about perfect symmetry, as if you can just continue as you please without considering the other person you committed your life to. Your every quirk, decision, principle, and belief will have to deal with your partner's. And this includes your career goals.
Not about changing, but growing
"I was, and still am, determined to climb up the corporate ladder," Pia, the Head of Sales for Asia in an acclaimed local TV network, relates. "Career advancement is still very much part of my personal goals." Pia shares that this was something they discussed before tying the knot. "He was very understanding and supportive of this but adjustments had to be made especially since the nature of my job requires me to often travel abroad and sometimes work long hours. I now often re-assess my travel and work schedule and make sure to prioritize family above everything else."
With our partner's support and love, you can be sure that some of the dreams you shelf can be revisited and realized at the right moment. Boom, a preschool teacher, grew in her path as she chose this career over media production. Her son, she shares, makes it easier to love what she does. With schedules in sync, she can be sure she's always there for him and her husband.
"My goal was to actually work until my body permits, retire between 60 to 65? Either in the media, own business, or in the academe, where I am right now. [Marriage helped me] ponder on an early retirement between 40 to 42 years old to become a full time mother and wife, to help out the husband and his business. Lucky that I don't get any pressure from my husband in what I do. In fact he still encourages me to teach, until I can and until I want [to]. In teaching, you don't really earn a lot, it's the fulfilment that makes you rich! Knowing that I am able to touch lives and help other parents nurture their children is enough. I'm so blessed to be assured by a husband that he will support and provide for our family," Boom shares.
ADVERTISEMENT - CONTINUE READING BELOW
It takes two to tango
Marriage can also help you discover your true calling, or at least a career that works best for all parties involved. Katrina, a Marketing Manager in one of the leading global BPOs worldwide, climbed up the corporate ladder because of goals that needed refocusing: "Marriage hasn't affected my career goals as much as the fact that I'm the breadwinner... I need to work and push myself so that my kids go to good schools and don't lack for anything. It might be taboo to say but my primary motivator really is money. I work hard and work well so I expect a fair exchange of promotions and bonuses for what I give. Right now I am the lead of a large marketing department, so my goals continue to be growing the team and staying relevant in this fast-paced industry," Katrina relates.
Meghann, Merchandise Assistant Manager for a chain of upmarket department stores, also had to shift her goals and embrace her new corporate role. "When I was single, I basically wanted to be successful in all the things I was doing which revolved around video and music production. Well, since the world I worked in was pretty much a combination of multiple freelance projects, I thought that this would not be sustainable if I got married. My career goals have not really changed, I still want to excel and be on top of the ladder of whatever it is I pursue. However, marriage did push me to have a more stable job, entering the corporate world but still in an industry that I was interested in. Just like any other commitment, I needed to commit myself to my work as much as commit myself to my marriage. I can't just up and go whenever I felt like it! I wasn't working for myself anymore. Now that I'm married, and that we have a child, there are expenses that we share, so basically, somebody else's life depended on my work too."
ADVERTISEMENT - CONTINUE READING BELOW
As for Chinie, Manager for an international energy development company, it was about finding balance in a career that required her to be away most of the time. "I was working towards reassignment or expatriation in another country since I was working on a lot of international projects. I was out every week Monday to Friday in another country. Marriage didn't change it much but when I got pregnant, I had to request for local assignments. I stopped traveling and stayed on the local team after my son was born since it was hard to be away for so long with a young child. My primary goal now that I'm married is to find balance between my work and family. I don't want to spend all my time at work."
When two become one
As we share every aspect of our life to another person, we can expect our goals to merge. Life circumstances influence our aspirations, and marriage isn't exempt from that. Ayleen, a Centralized Operations and Reservations Agent for Four Seasons Hotel in Toronto, relates how family, her wife, and her current situation all come into play with what her career goals should be.
ADVERTISEMENT - CONTINUE READING BELOW
"My first job was as a reservations agent in one of the 5-star hotels in Makati. It was not the job that I envisioned and it was also a department I never gave much thought of, surprisingly I totally loved it. My first job was a window for greater things. Opportunities opened and I also realized that this is the department I want to be... I was so engrossed with what I was doing and my work was my life.
"I am lucky to be married to someone equally as passionate as I am and also working in the same industry. My wife is a chef and she fully understands the demands of my job. We were both managers and our jobs were equally demanding and required most of our time. We worked on most weekends and holidays are work days for us.
"I don't think much has changed in terms of the goals that we have set for each other but this time our goals were for 'US' not just for 'ME'
ADVERTISEMENT - CONTINUE READING BELOW
"[Migrating to Canada] was the toughest issue we had to face. We were married but I was not keen on joining her in Canada because, of course, we didn't know what kind of life was waiting for us there. She was an immigrant and I was a tourist. I also had an amazing job in the best resort hotel in Manila and that was the first time that I [was going to] reach a 5-year tenure with a company so I was so hesitant to leave. There are also a lot of talk that when you go abroad, your life will be different. You might not be able to get the job that you want, there is racism and of course the hardest part of it all is leaving my parents and my siblings.
"I was not ready at all. But I left the Philippines to be with her in Canada. I knew that I wouldn't be able to work and I was just holding on to her promise that she will take care of me and eventually things will be back to normal. When I got to Canada, I tried my best to change my view about things. Designation and stature are very important back home. I had to start from scratch...
ADVERTISEMENT - CONTINUE READING BELOW
"I needed to earn money so I can help out with the expenses. That was my main goal when I first got a job.
"Marriage taught me to view things in perspective. We have bigger goals for our family but right now we choose stability. Having a job that you love in a foreign country regardless of position is enough of a blessing. We would love to study in the future but this time we are taking it slow. I still dream to be a manager again someday and but it doesn't really matter now."
This is what marriage is all about. To have someone share and experience your life with, and learn how two heads, now one, can work on goals for the betterment of the whole institution. Without completely shedding your individuality, you learn to blend and think as one, to use those disparate entities to make career and life choices that not only make things work, but beautiful. These are stories of passion, determination, and change. Change is frightening word, but it's a constant. So embrace it.
ADVERTISEMENT - CONTINUE READING BELOW
Load More Stories