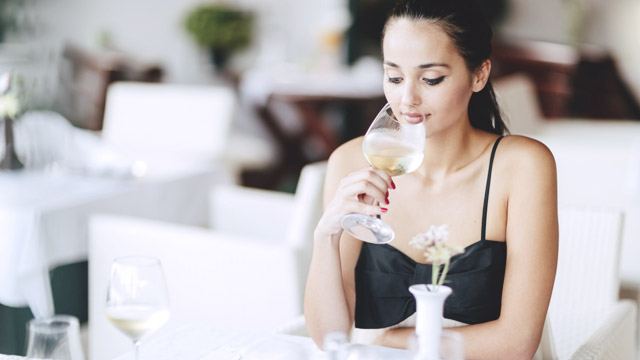 How are your finances going? Have you invested both in financial and non-financial assets that will help grow your wealth? Maybe it's time to take your money seriously; after all, there's nothing bad with having something kept for a rainy day, and maybe a bit of extra on the side.
There are millionaires, and then there are the few who are wealthier than the wealthy. Less than 39,000 adults in the Philippines have a net worth of more than $1 million or approximately P49.7 million, according to Credit Suisse's Global Wealth Databook 2016 with data from over 200 countries and spanning all income levels. The Filipino dollar millionaires account for only 0.06 percent of around 60 million Filipino adults i.e. those aged 20 or more.
More From FemaleNetwork.com
The proportion of Filipino dollar millionaires is much smaller compared to the regional or global average, suggesting that wealth inequality is worse in the Philippines than in most other places. In the Asia-Pacific region, 0.52 percent of 1.2 billion adults are dollar millionaires. Globally, dollar millionaires make up 0.68 percent of the world's 4.8 billion adults.
However, the Philippines has a similar ratio compared to some of its ASEAN neighbors such as Thailand and Indonesia, where only 0.06 percent and 0.07 percent of adults are dollar millionaires, respectively.
Still, the number of dollar millionaires in the Philippines has increased sharply over the past six years, thanks to rapid economic growth. In 2011, there were only 18,000 Filipino adults who had a net worth of more than $1 million, and they accounted for 0.03 percent of the total adult population. Last year, that number more than doubled to 38,838.
Even among the few dollar millionaires, the distribution of wealth is also highly unequal. Of the almost 39,000 who own $1 million or more, only 2,668 have a net worth of more than $10 million while only 193 own over $100 million. Those who can be considered dollar billionaires number only .
The vast majority of Filipinos—or 87 percent of Filipino adults—possess only less than $10,000 (approximately P505,250) worth of both financial and non-financial assets. The average wealth per Filipino adult is only $9,878 (approximately P499,086) while those at the lower end of the spectrum have $2,055 (approximately P103,829) or even less. This just goes to show that's there's a high wealth inequality across the population.
It's great to shoot for the stars and be counted into the list of dollar millionaires, but it will take time, discipline, and a lot of money smarts. Start investing in the right vehicles today. If you're not sure about were to start, maybe consulting with others in our GirlTalk forum can help.
ADVERTISEMENT - CONTINUE READING BELOW
This story originally appeared on Entrepreneur.com.ph.
*Minor edits have been made by FemaleNetwork.com editors.
Latest Stories
Load More Stories