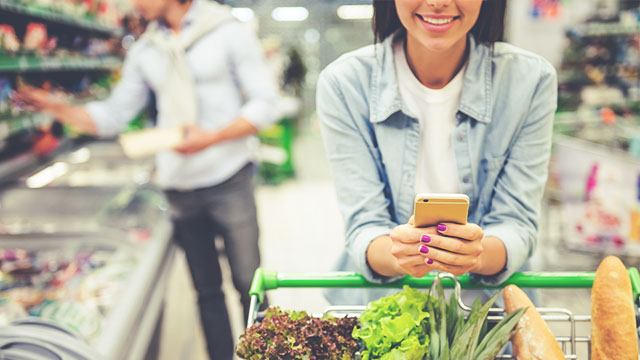 When you get married, you take a vow to become one. You are now united in everything; every decision, whether big or small, should be done together, especially financial matters. But this is where a lot of couples start to feel the tension. Who pays for what? One joint account or separate? How much goes to savings, leisure, or retirement? These are all important questions, and hopefully these tips give you an idea of how to handle your financial matters at home for when you get married.
ADVERTISEMENT - CONTINUE READING BELOW
Be transparent and don't keep secrets when it comes to spending.
This one comes from personal experience. Coming into the marriage, my husband and I decided we were going to be completely honest about any debts (none, thankfully), bad spending habits, or issues we may have regarding finances. And with this honesty, we promised we would trust each other too. This has allowed us to work together as a team in all aspects of the marriage, including spending and saving. When you are transparent and on the same page, you lessen the opportunities for blame or finger pointing. Instead, you learn to work together to achieve your goals as a family.
Set financial parameters together.
Jill, a preschool teacher, works with her husband, Miggy, when it comes to spending for their home. "We set priorities and non-negotiables." Talking to each other about what comes first is always a good plan, especially when you have a lot of expenses to consider. "He takes care of most of our bills but there are some things that I foot too. When we're planning a trip or want to save up for a big purchase, then we discuss what we need to do to achieve that. He has a list of monthly payables and expenses on his computer but every month I sit with him and we look at it." Being hands-on and always on the same page will help both of you understand your current financial situation.
ADVERTISEMENT - CONTINUE READING BELOW
Be flexible.
Stephanie, who has been married to her husband Jason for more than a decade, has some really good advice about adjusting financially: "After a couple of months, look at expenses and assess how things went. [Ask yourself] 'Can we continue this, what can we change next?' Don't be pressured to get it down pat right away, because you won't. Be open to changing it… Remember [that] everyone has a way of figuring this out- you, like your parents and everyone else, just learn to make it work." The pressure becomes real especially when you are planning on having kids or will be sending one to school soon, but don't fret. Sit down, look at the numbers, be willing to change some things, and work it out together.
Retain some independence.
That bank issue: Some people get really sensitive about this, and I have even received advice about having a secret bank account, just in case. This of course goes against our whole philosophy of honesty and transparency, and is probably going to cultivate distrust instead. There is no hard and fast rule regarding this, and you and your husband can do it your own way. However, I would suggest having your own accounts for separate daily spending, and having a joint account for everything that has to do with your home and family. At the end of the day, it really doesn't have to be complicated; you just need to be on the same page.
ADVERTISEMENT - CONTINUE READING BELOW
Comments
Load More Stories