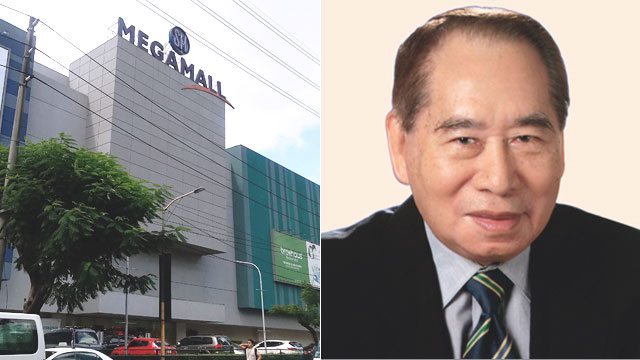 Henry Sy, Sr., the country's richest man, passed away on January 19. He was 94.
"With deep sadness, I would like to inform the group that our beloved Chairman Tatang, Mr. Henry Sy, Sr., passed away peacefully in his sleep early Saturday morning. Please pray for the eternal repose of his soul," SM Supermalls COO Steven Tan said in a statement.
ADVERTISEMENT - CONTINUE READING BELOW
CONTINUE READING BELOW
Recommended Videos
In another statement, the Sy family expressed their thanks for the public's support: "We are truly grateful for the outpouring of sympathy on the passing of our father, Henry Sy, Sr. May we respectfully ask for privacy today to give the family time to reflect and to finalize arrangements."
The Chinese-Filipino business magnate is best known as the founder of SM. He was also named by Forbes as Philippines' richest man with an estimated net worth of $19 billion.
He was the epitome of the saying "From rags to riches," working his whole life to build the retail giant that we all know and love. Below, we list some fast facts to show the inspiring life that he had:
Henry Sy, Sr. was born Sy Chi Sieng on October 15, 1924.
He lived in Xiamen, a city in southeastern Fujian province, China. At 11 years old, he left his home country and followed his father to the Philippines.
ADVERTISEMENT - CONTINUE READING BELOW
Sy's father built a simple sari-sari store on Echague Street in Quiapo.
The store was sadly destroyed during the Second World War. Sy's father then moved back to China to start over again, while he stayed in Manila—even with only 10 centavos in his pocket.
Determined to be successful, he worked hard to survive.
He studied English and Tagalog while pursuing a degree in commercial studies at Far Eastern University.
He entered the business of selling surplus boots after graduating. He opened his first shoe store along Rizal Avenue called Shoemart, and a second one on Carriedo, Manila.
Shoemart Makati opened in 1963.
Four years after, Shoemart Cubao was born.
He married lace vendor Felicidad Tan.
They had six children: Teresita, Elizabeth, Henry Jr, Hans, Herbert, and Harley.
Shortly after, he ventured into selling other products such as children's wear. Around the same time, Shoemart changed its name to SM Department Store.
ADVERTISEMENT - CONTINUE READING BELOW
The '90s proved to be the start of the so-called "malling phenomenon" by Sy.
He built one SM after another: SM City Sta. Mesa in 1990, SM Megamall in 1991, and SM City Cebu in 1993.
He built malls in China.
In 2001, Sy opened his first SM mall in Xiamen. As of 2017, SM has already 67 branches across the country and 7 malls in China.
SM celebrated its 60th year in 2018.
And the chain is still going strong.
Henry Sy, Sr. has been one of the country's richest Filipinos since 2005.
As he said in a Philippine Star interview: "Success is not just good luck: it is a combination of hard work, good credit standing, opportunity, readiness, and timing."
Sources: Town and Country Philippines, SM Investments Corporation
Comments
Load More Stories