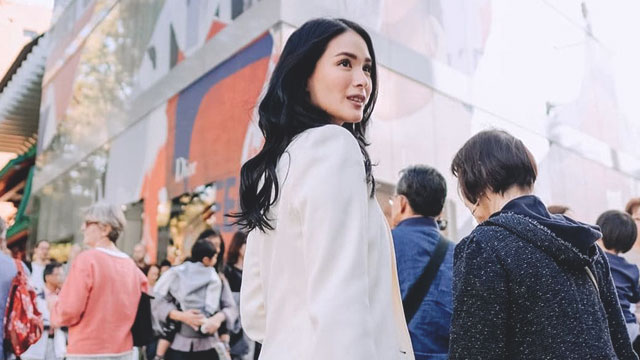 Heart Evangelista recently shared what's inside her (bubblegum pink Hermès Birkin) bag—even the P160 in her wallet. She also shared her personal way of managing cash, which can actually help anyone with better suweldo budgeting while cutting back on indiscriminate purchases. 
"I just paid for my gas. I paid for bills... I like paying in cash because it's psychological for me," Heart explained. "If I keep using my card, I don't feel the spending, but if I see that my money is like, slowly disappearing, that's when I stop shopping." 
ADVERTISEMENT - CONTINUE READING BELOW
While there are indeed a lot of perks to using your credit card, there are instances when paying in cash is more logical. One is when you need a visible representation of the effects of your spending habits in order to discipline yourself enough to stick to your budget (like Heart). Others include:
When you're transacting with a small business
Most independent retailers prefer cash payments (expecially when buying in tiangge or bazaar) as aside from many of them not having the machine to swipe your card with, Business Insider also notes that, "it costs small-business owners more to process a credit transaction than one using a debit card or cash," as they owe the bank company a certain percentage for every transaction.
When your purchase has no zero-interest options
If you're buying something expensive that you can't pay for at one go and it has no zero-interest option, it's best to prepare and save for it rather than charging it to your card. Remember that if you use your card and can't pay everything off immediately, you'll continuously have to shell out for the interest of the total amount or the remaineder thereof until you clear everything 
When you still have unpaid credit.
You're basically compounding your utang and the additional interest per month if you keep on swiping a card with credit you haven't managed to settle yet. This, sadly, is how a lot of people get buried in heavy debt. According to SmartMoney.org, "adding the interest back to the balance and then charging interest on that new balance can add up quickly." And we're not even counting possible late fees.
If you really need to use your card, make sure that you can easily pay off a huge chunk of your debt so that the interest lowers in the next cut-off.
There are other concrete situations when it's better to pay using cash than your credit card. Here are a few more that you need to know about.
Load More Stories