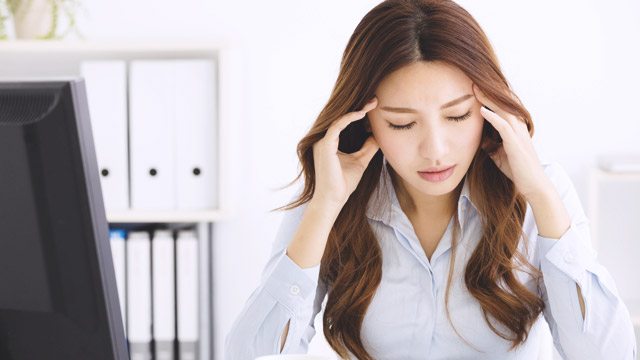 You've been with your current company for years. At some point, you've probably shifted departments and moved up the ladder, but while you're generally content with where you are professionally, familiarity can also breed contempt—and you may wake up one morning just being sick and tired of what you do for a living.
ADVERTISEMENT - CONTINUE READING BELOW
According to a survey done by Happiness Works, for the human resource firm Robert Half featured on Fortune, one out of six employees become unhappy with their jobs by the time they're 35 years old. This was based on the answers of more than 2,000 employees in the United Kingdom.
CONTINUE READING BELOW
Recommended Videos
Feelings of dissatisfaction are often rooted in stress due to additional responsibilities that their senior positions require of them. Some are also caused by disappointments in both an unappreciative management and themselves. The inability to balance professional and personal lives adds to the tension and results in strong feelings of career unhappiness.
While the survey results seem gloomy, that doesn't mean that it's true for all—in fact, many women find their passion and turn a new page in their 30s. If you're starting to harbor negative feelings towards your job, it could either just be a phase, or a sign that it's time to move on to better things. Here are ways on how you can manage your dissatisfaction to help you find what you really want to pursue in life.
ADVERTISEMENT - CONTINUE READING BELOW
Know exactly what's causing the negativity.
Is it your boss? Your lack of benefits? Or your wide range of responsibilities? Finding out what's making you dislike coming to work and knowing that it is a legit reason that needs to be acknowledged will make it easier for you to create a plan of action.
Talk to people concerned.
Admittedly, it can be very hard to start a conversation especially when it comes to issues about a nasty colleague, a too-heavy workload, or even a pending promotion, but you'll need to address the elephant in the room at some point. Half the time, those around you don't even know that you're already unsatisfied with how things are going, and enlightening them about your concerns may actually be the first step into changing your environment.
Keep on showing up.
Until you know you still can, it would do you good to be professional and keep on showing up for work. If you've already reached out to the people concerned, then that means you're more than ever needed to help improve your office relationships and team workflow.
ADVERTISEMENT - CONTINUE READING BELOW
Don't take it out on the people around you.
Feeling miserable is one thing, but making others feel miserable by being nasty is another. Don't be that person that people will start to hate working with, and instead use your experiences to help uplift others.
Accept that there will always be tough choices to make.
At 35, it's possible that you're at a career crossroads, which explains why you're feeling like you could and should be in a better place. If you've tried every possible way to find value in what you're currently doing and still you feel like your unhappiness can only be solved by shifting companies, then make that big leap. Who knows? Maybe you'll finally find your niche.
Comments
Load More Stories