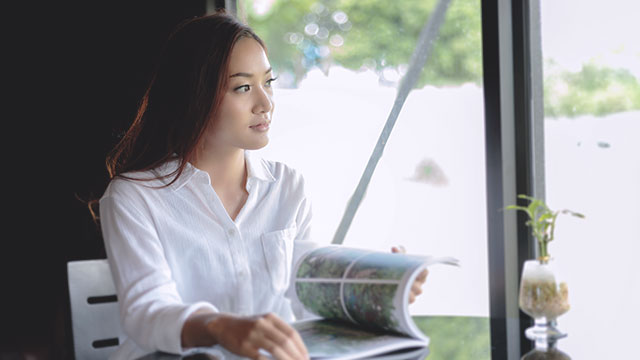 You are finally at a point in your career where you're contemplating on taking graduate studies, whether out of your own volition or as a requirement to get promoted. It's not an easy decision to make because going back to school takes a lot of time, effort, and dedication, so before taking that leap, here are things that you need to consider:
ADVERTISEMENT - CONTINUE READING BELOW
Are you mentally ready?
Try remembering your college years, because that's more or less what you'll be doing when you sign up for grad school: graded recitations, homework, quizzes, exams, and projects. You'll also need to take a close look at the list of courses that you will be taking every semester since you may need to take refresher courses for some subjects.
CONTINUE READING BELOW
Recommended Videos
Aside from that, you should prep for an admissions test, which typically covers analytical writing, verbal reasoning and quantitative reasoning. Here are some of the required exams to take for a few Metro Manila schools: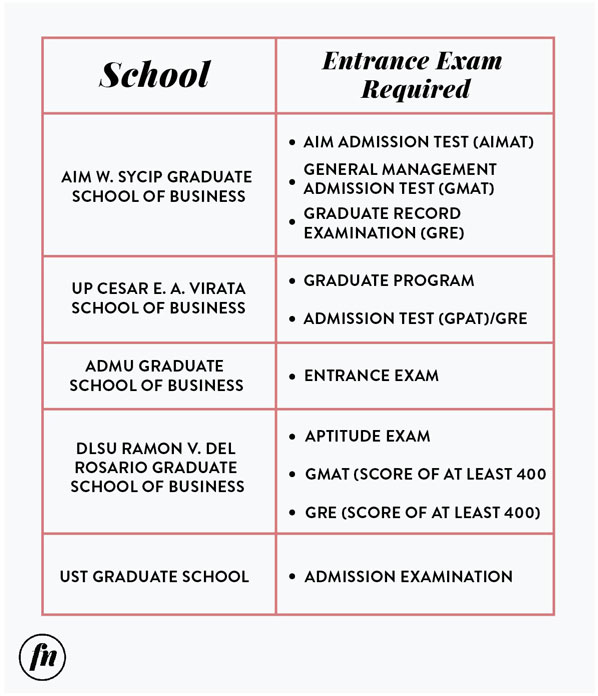 ADVERTISEMENT - CONTINUE READING BELOW
If you're planning to take graduates studies abroad, you will need to take an English proficiency exam such as the International English Language Testing System (IELTS) exam or the Test of English as a Foreign Language (TOEFL).
Yes, that's a lot to take in when you also need to focus on a thriving career. But don't be daunted, the important thing is to prepare. Once you've decided on which graduate school you want to go to, best to be able to talk with:
Graduate students who are already taking their courses so you can learn more about student life, and;
The graduate program director, if possible, so you can gain more insight about the school and the program and find out if there are refresher courses that you can take prior to admission. Depending on your learning style and your budget, you may opt to enroll in a review school or buy reviewers for self-study.
ADVERTISEMENT - CONTINUE READING BELOW
Are you financially ready?
Unless your company is paying for your tuition or you're on a scholarship, you'll need to shell out cash for your MBA. You need to pay for application fees and exam fees during the admission process. Once you are admitted, you have to pay for your tuition.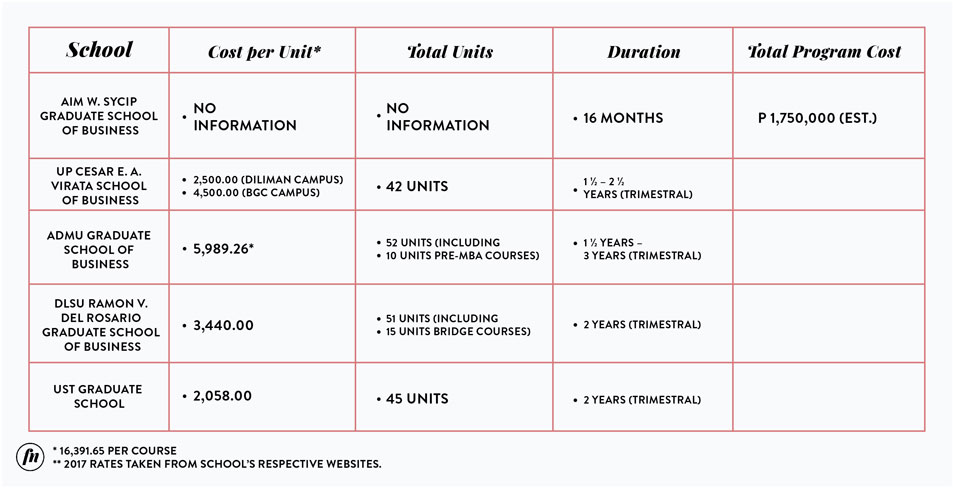 ADVERTISEMENT - CONTINUE READING BELOW
Cost per unit does not include library fees, lab fees, comprehensive exam fees and other fees which can be a bit expensive.
Also remember that aside from your tuition, you'll be spending extra for transportation or gas for trips to and from school. You'll probably also spend for books and other materials for the various courses you will be taking.
The good news is that you can take advantage of full or partial scholarships. You can also consider asking for a loan from your HR department. Remember that the company will be willing to invest in you because they will benefit from the skills you'll get from graduate school.
Are you physically ready?
If you are not taking a leave from work, you will be balancing your workload, your study load and your personal life. Are you physically ready to juggle all the tasks?
An example of a typical day of a working student is:
ADVERTISEMENT - CONTINUE READING BELOW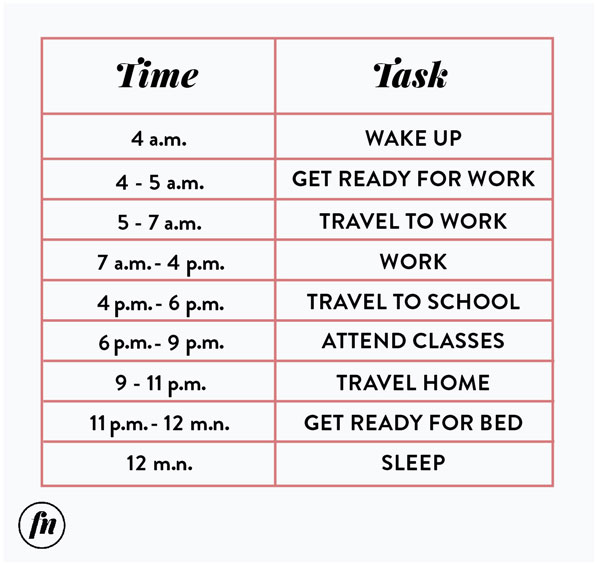 You might have to sleep a little later if there is homework or papers to be done.  If you don't have Saturday classes, the weekends will be devoted to some personal time, socials, house chores, errands and some school work.
Discuss possible work concessions with your HR department. Perhaps they can allow you to do flexi-hours so you can make it to class. You can also inquire if there are "study leaves with pay" available at your company.
ADVERTISEMENT - CONTINUE READING BELOW
The secret to success in graduate school is to prepare and persevere. You really have to want it and work hard for it. It will be challenging but walking up that stage to get your diploma after two to three years will all be worth it.
* Pamela Lloren is a Certified Public Accountant who formerly taught accounting and finance subjects at the University of the Philippines. She is currently taking up her Ph.D. in Business Administration.
Load More Stories