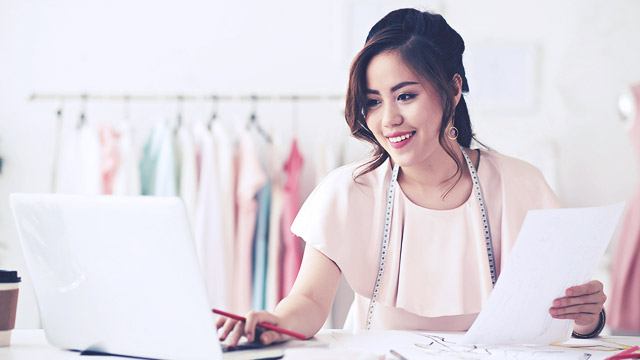 You've finally found a business worth running. Sales are stable and costs are manageable, proving that it is profitable. However, the volume of sales may have stagnated due to limited capacity. The need to expand, say, to get a bigger facility, open a new branch or hire more people, becomes pressing but you don't have enough capital to take it to the next level. You may opt to go to a bank and secure a loan for your business. But aside from loans, here are three non-traditional ways that you can secure the financing that you need:

ADVERTISEMENT - CONTINUE READING BELOW
Crowdfunding
If you ask one person to give you P250,000, you'll most likely get no for an answer since it's a significant amount of money. But if you ask 250 people for P1,000 each, 500 people for P500 each or 1,000 people for P250 each, you may be able to raise the funds that you require. P1,000, P500 or P250 feels less imposing especially if you have a solid and promising business idea. It also taps into a social need in people to be part of something bigger than themselves. If people perceive your business as worth it, they'd gladly give you money.
The Spark Project and PhilAmTHropy are just some of the crowdfunding websites available. When you register, you can create a page on their website, which you can populate with the story of your business. You are able to set the duration (a month, two weeks, etc.) of the funding activity as well as the target amount to raise.
In The Spark Project, you may choose among three types of funding: donations-based, rewards-based and investments-based. Entrepreneurs would typically pick either rewards-based or investments-based crowdfunding. Rewards-based is more popular because backers are given 'rewards' like a personalized thank you note or a limited edition product, based on the amount of donation that they give. It allows your backers to experience and enjoy your products and services.
Because it's available online, your backers are not limited to Metro Manila. You may get funding even from people abroad similar to what PhilAmTHropy wants to promote—connecting Filipino entrepreneurs with the Philippines American community.
Just remember: These organizations will charge a certain percentage of the total funding raised.
Competitions
There are numerous annual business competitions available for entrepreneurs. You are required to apply and typically, submit a business plan. If you qualify, you are given an opportunity to pitch your business idea to a panel of judges. Aside from the possibility of winning cash prizes, it's a great venue to expand your network as well as find mentors whom you can learn from. Below is a list of some of the known business competitions.
ADVERTISEMENT - CONTINUE READING BELOW
Company: BPI Foundation
Prizes:
Grants of up to P500,000

Access to business boot camps

Access to mentoring

Access to networks

Access to impact investors
2. IdeaSpace Startup Competition
Company: IdeaSpace Foundation
Prizes:
Up to P500,000 seed funding

Incorporation and business registration

AIM Entrepreneurship Program

Software Support and Office Space

Mentoring and Networking
3. Fueling the Dream: Business Model Competition
Company: Esquire Financing, Inc.
Prizes:
Cash Prize of P100,000

Capital of up to P1,000,000
Venture Capitalists/Angel Investors
You may also opt to approach venture capitalists or angel investors. These are people or organizations that have a roster of investors who have the capacity to finance your business. Aside from funding, they can also offer mentorship, connect you to the right people given their vast network of contacts and even help you run your business.  Venture capitalists, however, will gain some control of your business in terms of decision-making because of the significant amount of money and time they will invest. You need to consider this option carefully.   
ADVERTISEMENT - CONTINUE READING BELOW
Philippines Angel Investment Network, 1,000 Angels, and Kickstart Ventures are some venture capital organizations in the Philippines.
* Pamela Lloren is a Certified Public Accountant and is currently teaching accounting and finance subjects at the University of the Philippines.
Load More Stories