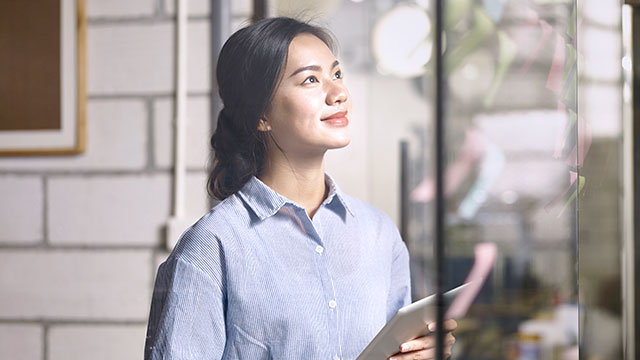 If there is a Jollibee outlet near your home, chances are, that branch is operated by a franchisee. More than half of the homegrown fast food brand's 1,000-plus branches are operated by this special kind of entrepreneur. And the reason why most retail brands in the country, particularly in the food sector, are able to expand and grow in the pace that they do is because of franchising.
ADVERTISEMENT - CONTINUE READING BELOW
The business practice only rose to popularity in the 1990s as 15 business owners who wanted to grow their brands with the help of private entities founded the Philippine Franchise Association. Today, there are over 1,800 franchise systems available in the country, emerging as one of the top franchising markets in the world. It's no surprise then that many people try to take a piece of the success these established brands enjoy.
"The good news for potential franchisees is you have so much to choose from. The bad news is… you have so much to choose from. You are spoiled for choices and it can get confusing," Francorp Philippines Group Marketing Manager Velle Cacha said in a seminar for aspiring franchisees on February 10.
Cacha shared some tips and insights on how potential franchisees can filter their choices and find the best franchising package that would suit their needs.
Do you believe in the brand?
This is one of the first questions that franchisors ask from applicants. As business owners, they would want to entrust their brands to people who believe in their vision, too. Unlike starting a business from scratch, franchising means emulating and consistently following what the business headquarters say—from the look of the brand to the product offering.
"I've encountered applicants who have never tried the service or product of the business they're trying to franchise and they don't find anything wrong with it," Cacha said. "How would you understand your potential customers if you've never tried the product or service?"
Cacha also reiterated the practice of conformity as franchisees don't have much flexibility on what they can do with the business.
"If you cannot conform then I discourage you from pursuing franchising and try to start a business of your own instead," Cacha said.
Does the franchising package fit your budget?
Once you have settled on the kind of business you want to pursue, it's time to scout for franchising packages that fit your budget. One of the most common misconceptions in this process is that the franchise fee is the same as the total package investment.
"Franchise fee is the premium you pay for using the business' brand. All that you receive after paying for it is a piece of paper but once you run the business, trust that you will realize that it is more than that," Cacha explained.
ADVERTISEMENT - CONTINUE READING BELOW
The franchise fee and its terms can vary per business. Some franchisors charge for franchise fees again after five years, while others only demand a one-time lifetime payment.
Cacha shared that franchise fees usually increase as the brand's appeal and premium rise to prominence, too. For example, Turk's Shawarma's franchise fee surged to more than a million pesos when the brand owners got Piolo Pascual as an endorser.
Once that is settled, the next fee to ask is the total package investment. This would usually include the equipment needed to run the franchise, the operations manual, first supply of inventory if ever there are products sold and staff support. Most franchisors also provide operational assistance from six months to as long as a year.
Rent and the cost of building a stall or full-scale stores are still to be considered too. Moreover, there are rates on royalties and national ad fee to be discussed. Some brands ask for a certain percentage of a stall's monthly revenue, while others seek for a national ad fee as a form of payment for the company's marketing efforts.
ADVERTISEMENT - CONTINUE READING BELOW
Do you find the comprehensive operations manual helpful?
According to a United States Agency for International Development (USAID) study on new businesses, operating a franchise has a 90-percent success rate. Still, the franchising sector has its own share of horror stories.
Some get duped with faulty franchising systems while others never get the business support they expect. So before signing any contracts, Cacha reminded would-be franchisees to make sure your prospective franchisor has a comprehensive operations manual.  
"It will serve as your bible as you run your franchising business. It will teach you from how to cook a Jollibee Chickenjoy for example, to how to check your inventory," Cacha said. "If the business you're trying to franchise doesn't have it, then be worried."
Do you believe your franchisor's business is sustainable?
With the highly competitive environment that businesses are in today, the enterprises' sustainability is always challenged. Cacha said previously popular brands eventually closed shop because the owners failed to innovate their product line.
ADVERTISEMENT - CONTINUE READING BELOW
"As franchisees, you also have to assess your franchisor's values. Ask them if they regularly develop new products," Cacha said. "It's easy to be beaten by competition if you're not prepared."
Are you ready to be hands-on?
While running a franchise might seem like you're already getting the job half-done compared to starting a business from scratch, its success still relies on the person in charge. "Franchising still demands hands-on management. You have to do your part to make your store a success," Cacha said.
Aside from ensuring smooth business operations, franchisors also demand local store marketing from franchisees. This is where they can get a bit more creative as they can create promotional materials, events, and partnerships to raise awareness for the business.
This story originally appeared on Entrepreneur.com.ph.
* Minor edits have been made by the Femalenetwork.com editors.
Load More Stories