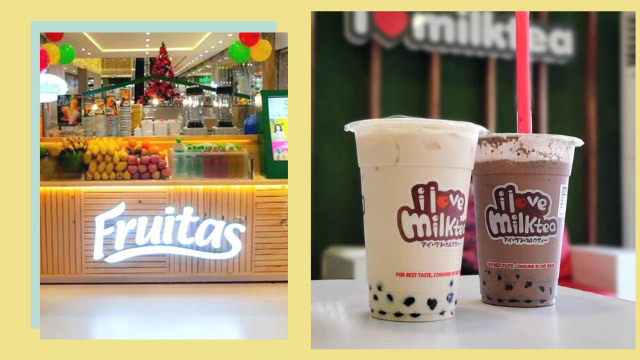 It's typically one of two things: you have money sitting at the bank and never thought about making your savings work for you, or you have money you can invest but are afraid of the underlying risks. In the end, diversifying your financial portfolio is always a good idea, as long as you ask the right questions and conduct your own research. 
ADVERTISEMENT - CONTINUE READING BELOW
CONTINUE READING BELOW
Recommended Videos
Franchising is one way the cool kids are doing to make their money grow. Granted, startup costs are significantly higher in a franchise than if you were to put up your own business, and operations and service must be conducted as stipulated in the franchise agreement, this particular business model doesn't come without its advantages, too.
Benefits of investing in a franchise
1. Proven business model
The growing pains of starting a business can easily be avoided (or shortened) when you bear the name and logo of a popular brand. This gives you access to their existing customer base, so you don't necessarily have to go looking for a new audience. In addition, their tried and tested business operating systems are laid out in their manual, so even if you don't have a business background, all you have to do is follow it.
2. Training
What's typically included in a franchise investment is training support for you and your employees. Franchisors train franchisees to understand how the day-to-day operations work and how to perform more technical duties as a business owner. They can also assist in hiring and training employees for the franchise to be better prepared come opening day.
ADVERTISEMENT - CONTINUE READING BELOW
3. Quick return on investment
Together with the brand's overarching marketing team, your franchise can become a part of every advertising campaign the brand launches. This encourages brand recall and possible engagement that can help you attain a return on investment sooner than expected. Of course, there are still several factors to be taken into account, but all the aforementioned benefits make up the equation for a shorter turnaround on your franchise investment.
Cold drink franchises under P500,000
I Love Milk Tea
Estimated minimum investment: P260,000 to P340,000
Contact Details: 8-454-0654, ilovemilkteainc@gmail.com 
The milk tea craze isn't dying down anytime soon, which is why you may want to get in on the uber-profitable market. Solely owned by Letty Sarenas, I Love Milk Tea is one of the fastest-growing local milk tea brands in the Philippines, and it prides itself on selling high-quality tea at competitive prices. It has over 27 branches nationwide, with some franchises even offering a food or snack menu to create a full concept store. 
ADVERTISEMENT - CONTINUE READING BELOW
Lemon Stop
Estimated minimum investment: P450,000 (rates vary depending on the size of the booth)
Contact Details: 8-751-6191, (0927)417-1718, thelemonstopcompanies@gmail.com 
Gone are the days of grassroots lemonade stands as specialty lemonade brands are currently experiencing a spike in demand. One of these innovative stands is Lemon Stop, which offers a delicious variety of flavors for their hot and cold lemon-based menu. They also provide add-ons like collagen powder or active charcoal to make their lemonade both enjoyable and extra healthy to drink.
Fruit Magic
Estimated minimum investment: P399,999
Contact Details: 8-364-3621, 8-364-6927, contact@fruitmagic.com.ph, franchise@fruitmagic.com.ph 
If you grew up Fruit Magic shakes and smoothies, then you'll know why it's on the list. As the pioneer in freshly made fruit drinks in the Philippines, Fruit Magic continues its success in offering fresh and healthy alternatives to packed juices that are often loaded with sugar and other additives. 
ADVERTISEMENT - CONTINUE READING BELOW
Pure Nectar
Estimated minimum investment: P60,000 to P130,000 (freezer concept)
Contact Details: 8-364-3621, inquire@purenectar.co 
Right under Fruit Magic's umbrella is the widely popular Pure Nectar brand, which focuses on selling a variety of cold-pressed juices. One 300mL bottle actually contains half a kilo of raw fruits and vegetables and are 100 percent made-fresh, natural, raw, and unpasteurized, with no additives or preservatives. Pure Nectar's cold-pressed juices can also be sold in sets for those who may want to partake in a juice cleanse from one to three days.
Fruitas
Estimated minimum investment: starts at P300,000
Contact Details: 8-330-2889, (0939)-101-0101, info@fruitasgroup.com 
Just last year, Fruitas Holdings made its way to the Philippine stock market, pricing its initial public offering at P1.68 per share. While Fruitas is the mother brand, the company itself holds a whopping 20 brands, including Buko ni Fruitas, Johnn Lemon, Buko Loco, Juice Avenue, Black Pearl and The Mango Farm. As the company continues to expand its reach and search for niche markets to serve, your franchise investment into the Fruitas brand may just as well be, err, fruitful.
ADVERTISEMENT - CONTINUE READING BELOW
Cha Thai Authentic Thai Drinks
Estimated minimum investment: P299,000
Contact Details: https://www.facebook.com/ChaThaibyFarronCafe/
Any avid milk tea drinker will know that regular milk tea and Thai milk tea are not the same thing. Cha Thai Authentic Thai Drinks is a specialty beverage brand from Farron Cafe. Each drink is made from the finest grade of quality tea that promises a refreshing taste. With their colorful and variety of flavors, the Cha Thai encourages franchises to locate themselves in schools, malls, and other commercial establishments.
Star Frappe
Estimated minimum investment: P99,000 to P499,000
Contact Details: https://www.facebook.com/fabsuffrageinc/
Perhaps the biggest advantage of Star Frappe among any other drinks franchise on the list is its competitive franchise package that starts at P99,000, which already includes a kiosk in the cost. It also offers higher range packages for a larger space and a food menu; it all depends on the budget and location you have in mind for the drink stand.  
ADVERTISEMENT - CONTINUE READING BELOW
*All franchising and investment rates may change without prior notice.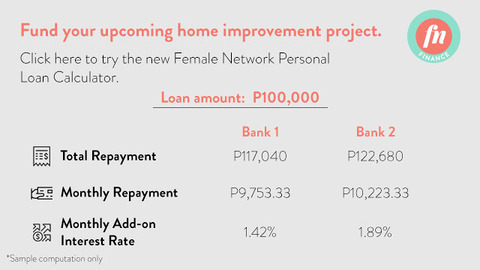 Comments
Load More Stories