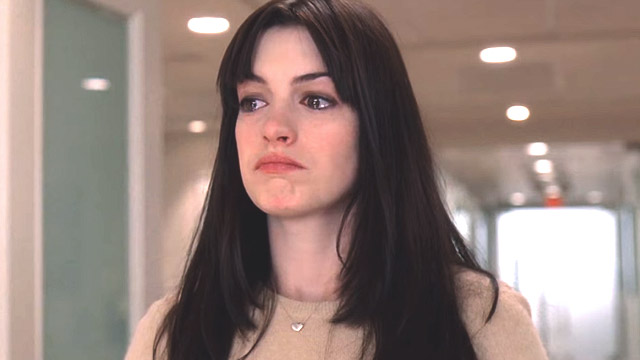 You deal with stress at work day-in and day-out, and sometimes, all the pent-up emotions just burst into one heartfelt sobbing session. While some people view this as a career no-no, experts say that depending on the situation, it can actually be a learning and even empowering experience.
ADVERTISEMENT - CONTINUE READING BELOW
The truth is that there are some companies with a culture that impedes this kind of release. UC Davis Graduate School of Management professor Kimberly Elsbach explains on NBC News that crying "creates this impression of need, that the person needs help… While that's perfectly acceptable in many circumstances, at work it's seen as an intrusion: 'At work, I shouldn't be asked to provide emotional support.'"
The general consensus is that keeping things professional means keeping your emotions in check; however, you can also use them to get ahead of the game. If you can't control the waterworks, a Harvard Business School study notes that making them appear as the result of your passion for your job can actually leave a more positive impression on your boss.
"Essentially you're saying: 'I'm upset not because I'm an emotional mess, but I'm crying because I'm so invested in this that it emotionally affects me when it doesn't go well'," said researcher Elizabeth Bailey Wolf in a Sydney Morning Herald feature. "That's something that most employers want. They want people who are dedicated and deeply invested."
It's all about explaining the outburst right. If you find yourself suddenly tearing up—whether in anger or frustration—in front of your colleagues in whatever situation, here's what you can do:
Never throw a tantrum.
When we say never, we mean never. Tantrums are juvenile and totally unconstructive. While frustrations can push you to the end of your patience, it's important to remember that you're still a professional and that you should never launch personal attacks towards a team member, no matter how aggravating he or she is. Remain within the bounds of work-related issues, and turn your frustrations into something actionable.
Explain how invested you are in your work.
Is a project not going the way you wanted? Is an officemate unable to carry her own weight, causing you to break down during an alignment meeting? While this is considered a very awkward situation (avoid it, if you can), the best you can do is to take a few deep breaths and calmly explain the reason why you're crying. As mentioned, make sure that they're not about your personal emotions but your professional passion.
ADVERTISEMENT - CONTINUE READING BELOW
Excuse yourself from the situation.
Find a place where you can privately cry everything out and allow yourself time to regain your composure. Washing your hands with warm water can also help as it can calm you down by triggering your parasympathetic nervous system, which partly regulates your emotions as well as other organs affected by them, such as your heart and your gastrointestinal tract.
Move on from the moment with your head high.
Sure, you may still be raw about whatever it was that made you snap, but it's important to leave the moment behind and focus on the task at hand. Acknowledge what happened, but don't apologize for it. According to Garrison & Sisson partner Dan Binstock on Fortune: "When you start apologizing, it takes one person's discomfort and makes two people uncomfortable." Instead, move from it and get your groove back. "Everyone else will forget about it if you forget about it."
ADVERTISEMENT - CONTINUE READING BELOW
Load More Stories