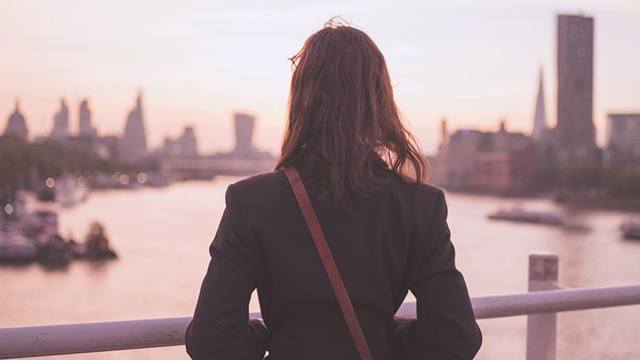 If you're looking to work abroad, several things may up your chances, including your education, your foreign language proficiency, and of course, the hiring rates of the country you're planning to work in.
According to a survey of 43 countries by Manpower Group featured in Business Insider, certain countries in Asia and Eastern Europe have a lot of openings for both locals and expats, so if you're planning to fly out for greener pastures, here are a few places you may want to consider:
ADVERTISEMENT - CONTINUE READING BELOW
1. Taiwan
24% increase in hiring intentions
Asia is definitely where it's at. Taiwan has increased their hiring percentage due to its fast-growing tech and finance fields. In fact, some Taiwanese companies have been directly hiring Filipinos through government-to-government employment schemes, which won't seem to slow down any time soon.
Taipei Economic and Cultural Office in the Philippines
Address: 41F Tower 1 RCBC Plaza, Ayala Ave, Makati, 1200 Metro Manila
Contact number/s: +63-2-887-6688
2. Japan
23% increase in hiring intentions
The sleepless cities of Japan such as Tokyo are hubs of technology and of a unique and "vibrant corporate culture" that easily draw in investors. Many Filipinos will find good opportunities in this Asian neighbor, as according to a recent Philstar report, Japan and the Philippines have signed a social security agreement that gives Pinoys and Pinays working in Japan "access to benefits for sickness, maternity, paternity, occupational diseases, invalidity and old age as well as survivor's pentions." However, the POEA has also temporarily stopped the recruitment of caregivers to the said country until the 2016 Technical Intern Training Act of Japan has fully taken effect. So if you're a caregiver, best approach POEA or a legit employment agency to confirm the agreement's status before heading out.
ADVERTISEMENT - CONTINUE READING BELOW
Embassy of Japan in the Philippines
Address: 627 Roxas Boulevard, Pasay City, 1300
Contact Number/s: +63-2-551-5710
3. Slovenia
22% increase in hiring intentions
While Britain's exit from the European Union caused West Europe to slow down hiring, the countries in the East have grown more confident in expanding businesses. Slovenia is one of them.  Full of picturesque towns and castles, it may not be your top-of-mind when it comes to employment, but it's definitely worth exploring!
Consulate of Slovenia in the Philippines
Address: Centrex House 206 Pilar St. corner Shaw Blvd., Mandaluyong City
Contact Numbers: +63-2-726-6931/+63-2-727-7484/+63-2-726-6935
4. India
18% increase in hiring intentions
Considered to be one of the world's fastest growing economies, India is continuously breaking boarders to hire workers in professional services and manufacturing.
ADVERTISEMENT - CONTINUE READING BELOW
Embassy of India in the Philippines
Address: 2190 Paraiso Street, Dasmariñas Village, Makati City
Contact Number/s: +63-2-8430101; +63-2-8430102
5. Hungary
17% increase in hiring intentions
Did you know that Hungary is one of the countries in Europe with the lowest taxes and cost of living? The good news is that Hungary has once again opened an embassy in the Philippines, and both countries have just signed several economic and trade agreements, which would hopefully open more opportunities for Filipinos.
Embassy of Hungary in the Philippines
Address: 8th Floor, Del Rosario Law Centre, 21st Drive, Bonifacio Global City, Taguig
Consulate of the Republic of Hungary
Address: Yuchengco Tower, RCBC Plaza, 6819 Ayala Ave. 1227
Comments
Load More Stories